There's been a series of updates by most application developers but what WhatsApp have this time as a stress reliever may turn out to be a whole different thing.
Are you tired of being added to random groups, with creepy strangers and expected to keep the conversation going? Seen mile-long texts and chain messages totally irrelevant forwarded to you? Fade-up of the nosy relatives?
Well, you'd better stop fretting over that. According to metro.co.uk, three days ago, WhatsApp released an update that will make it easy to 'rudely' ignore anything that you find nagging.
In other words, they developed a mechanism of transferring that bad feeling you always get from people you are connected with on social media the other way around. Something more like, that feeling when chatting with friends who are aren't really listening to you.
WhatsApp has released version 2.17.81 of its software for iOS, the operating system which powers iPhones and iPads. This new version has been introduced with a new feature which will let you unnoticeably crawl away from some conversations.
The feature does not cut off the conversation but will let you do something else as the conversation also remains active. Forget the links that redirect you to browsers or other applications just to initiate an activity. Like watching a YouTube video.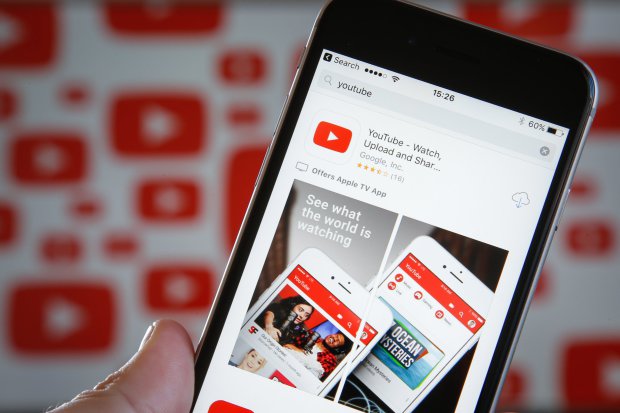 This feature allows you to instantly do something without need to close the application first. For instance, when you receive a link to a YouTube video, you can now play it right within WhatsApp. With picture-in-picture, you can also keep watching the video while you navigate to another chat.
That is great if you want to immediately watch a video or GIF someone's sent to you, but not so hot to engage or demand for your attention. This means that someone can quickly see what you sent them but may not be up for meaningful conversations and no guarantees for serious talk as they will be just a swipe away to another chat.
Call it a disguised way of neglecting someone who initiates a conversation. However, the interesting bit comes in a way that they also added another feature that has a new way to 'hurl abuse/insults' just in case your ignoring hurts.
This feature comes with a brand-new way to produce voice messages which makes it easier to rant and rave at length. They've added: 'Want to easily record long Voice Messages?
'When recording a Voice Message, just swipe up to lock recording so you can continue to record without keeping your finger down'.
But for purposes of safety, 'if you've gotten a bit too angry with your tardy acquaintances and are feeling guilty about all the insults you've sent them on WhatsApp, there's a way of stopping the damage – as long as you're quick.'
The app recently introduced an 'unsend feature' which lets you claw back messages you regret sending.  "You can delete your moody missives up to seven minutes after firing them off, but there's a cool trick which lets you delete them up to a week later." However, then, of course, the damage has probably been done.
That's what is happening in the world of apps.
Share your thoughts with me on Twitter @SrgPius or [email protected]