The Electoral Commission will spend a total of Shs 600 million to organize by-elections in Ruhaama County, according to a budget released by EC secretary Sam Rwakoojo.
The money will be used on developing and updating new poll registers, recruitment, training and paying electoral officials, printing voter education and voting materials and sensitization campaigns.
Elections will be held on January 11,2018.
The Ruhaama County parliamentary seat fell vacant after the death of area legislator William Beijukye Zinkurateire, on November 3.
The MP succumbed to Hepatitis B.
The EC has up to 60 days after the notification from the Clerk to parliament, to fill the post, which, according to EC acting chairperson Hajjat Aisha Lubega will elapse on January 18.
During this by-election, the commission will also conduct elections to fill vacant positions existing in various local government councils in Ruhaama County.
The vacant positions are district directly-elected councilor, district woman councillor, sub county chairperson, sub county Woman councillor and councilors representing special interest groups such as youths, Persons with disabilities and older persons.
According to the Ntungamo district EC returning officer, Robert Beine, the electoral body had concluded with demarcating of electoral areas in the newly created sub counties and town councils.
The electoral commission has subsequently banned fundraising activities in Ruhama constituency effective Friday December 1, which is a cutoff date for registration of voters and transfer of voting location.
The ban will continue until the polling day, the electoral body has said warning all candidates or their representatives to refrain from the activities.
Hajjat Aisha Lubega says the commission will hold a stakeholders meeting on Thursday November 30 at Ankole Resort and Bar in Ntungamo Municipality, "to discuss any issues of concern that should be addressed by the commission to ensure a free and fair by-election"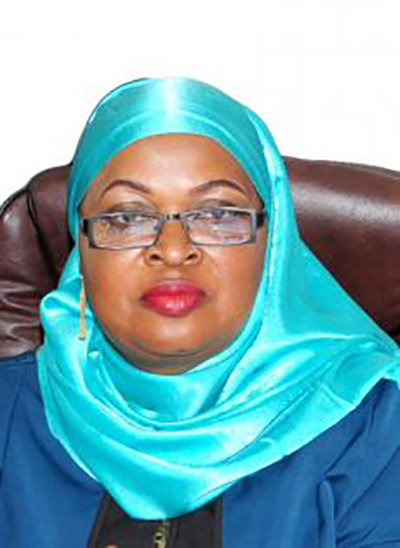 It will be attended by constituency leaders, political parties' representatives, representatives of civil society organizations, security officials, religious leaders, opinion leaders, sub county supervisors and media.
The commission is also conducting a voter register update within each of the fifty parishes in Ruhaama County.
The exercise started yesterday and will run until Friday December 1.
Eligible candidates will be nominated on December 11-13.