The new interface takes regular searching out of Cortana's hands with a more MacOS Spotlight-like interface but more detailed.

We are all aware of the differences between Windows and MacOS, however, not all hope of having a Windows-Mac are gone. This is not VirtualBox but something that looks a lot more like one of Apple's key features according to Italian blog Aggiornamenti Lumia.
According to Aggiornamenti Lumia, Microsoft are set to release the Redstone 4 Windows 10 build 1740 early next year and is expected to be available to users by early next year.
It is reported that the new release still has a lot of bug-fixes to be done, however, one thing that wasn't expected was the Fluent Design search interface that looks much more like MAC's search Interface.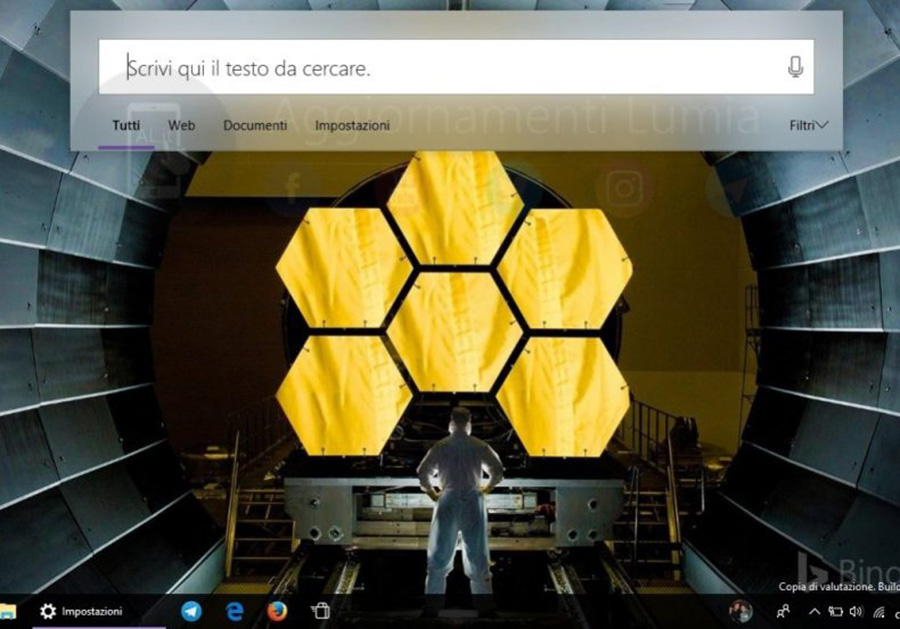 It is reported that Microsoft is testing a major redesign of Cortana/search in Windows 10. The company quietly added a secret feature to the operating system with the release of Windows 10 Redstone 4 build 17040.
Another observation by www.thurrott.com has it that the new immersive search User Interface is a lot like macOS' Spotlight which is arguably one of the best features of Apple's Mac devices.
The new search UI for Windows 10 is expected to be accessible via the Win + S shortcut.
Windows Insiders can, however, try this feature out right away with a simple registry edit on the latest Redstone 4 build:
Note: Windows Insider is an open software testing program by Microsoft that allows users who own a valid license of Windows 10 or Windows Server 2016 to sign up for pre-release builds of the operating system previously only accessible to developers.
The steps are as follows
Open "regedit" via Run (Win + R)
Go to HKEY_CURRENT_USER\Software\Microsoft\Windows\CurrentVersion\Search\Flighting
Create a new "Override" value on the Flighting folder from the sidebar
On the new Override value, create a new DWORD with the name ImmersiveSearch and set the value to 1
Restart your device to get the new immersive search experience, available with Win + S
The new interface offers much more room for results, and those results can be far more detailed, but it is thought that Cortana will be switched away from its current search-like interface to a more conversational interface launched from the notification area.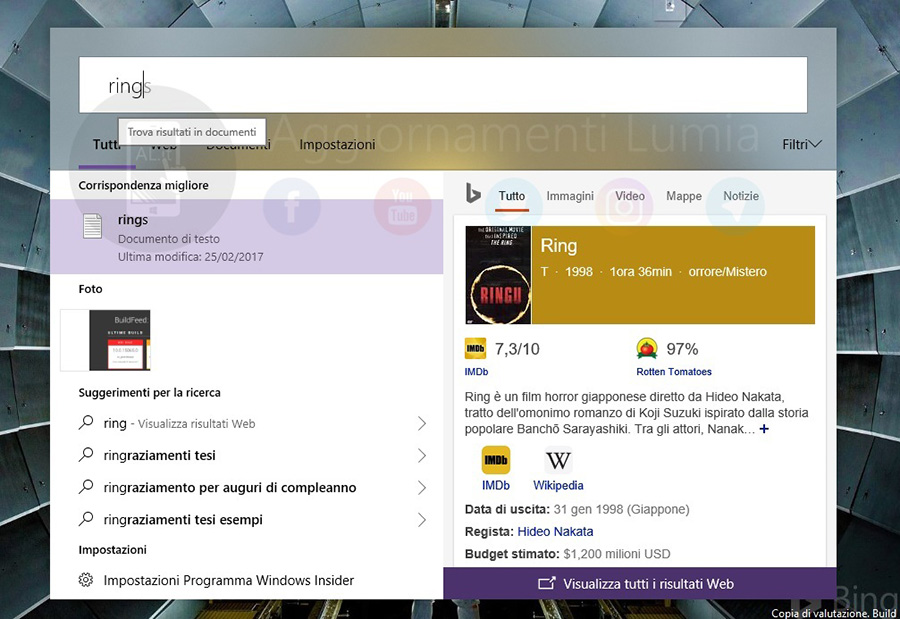 This will make Cortana more similar to Google Assistant.
Try it yourself, use Apple's spotlight search and the Windows search.

Press clover-space on a Mac (aka apple-space or command-space to Apple users) and you get a search box slap bang in the middle of the screen; type things into it and it'll show you all the things it can find that match
On Windows, you can do the same kind of thing—hit the Windows key and then start typing—but the results are shown in the bottom left of your screen, in the Start menu or Cortana pane.
What do you think of the Windows Fluent Design search interface? Share your thoughts with me on Twitter @SrgPius