Police has blocked Kiseka market traders from a meeting which was supposed to take place at New club Obligato.
The meeting among other things was to come up with arrangements of electing new leadership to govern the notorious Kiseka market as well as issues regarding the market's alleged sale.
The market for along time has been experiencing administration wrangles which ended up with court ordering for fresh elections.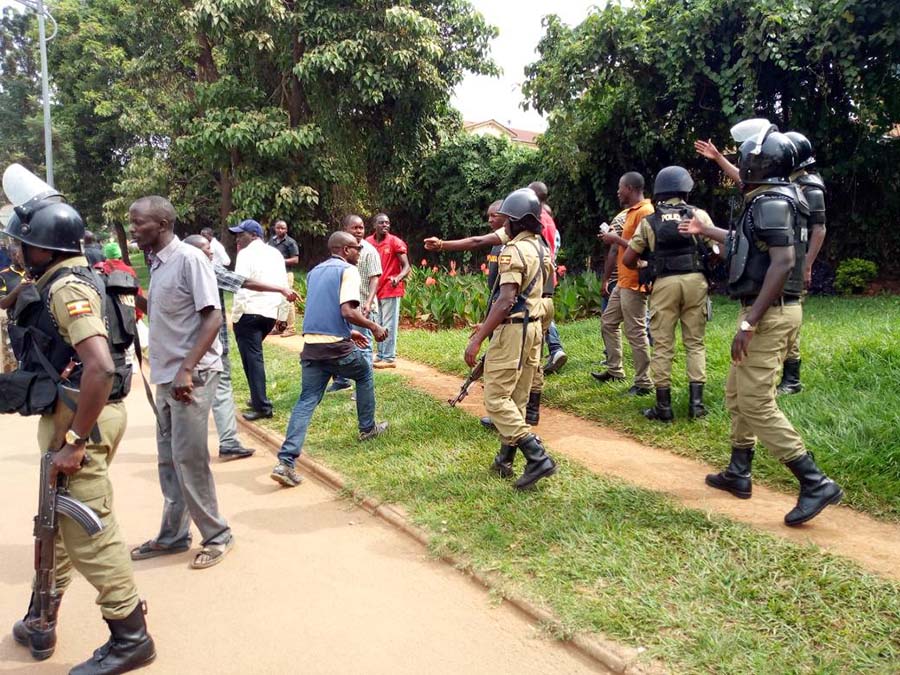 However, police cited anticipated violence amongst the traders, hence their reason for blocking the meeting.
According to reliable sources, there are two groups; one led by Kayita Geoffrey and another by Kasolo Kisembo who are fighting for the leadership of the market.
The traders also expressed their frustration over the potion of Kiseka market that they fear it could be sold out without their consent.
"Why are they unfair to us yet we contributed money to our project, we don't want to lose any penny to those thugs. We don't want to wake up and find out from the news outlets that Kiseka market has been sold," a trader lamented.
"We are in a project to develop Kiseka but there are those who didn't even pay a single coin but want to join our projects yet our rules are clear," another trader said.
For about two hours, police was engaged in negotiations with Simon Peter Lubwama the spokesperson Kiseka Market in order to calm the angry Kiseka market traders.
"The meeting has been cancelled and we are not allowing anybody in the teachers' house heading for the meeting," Police stated.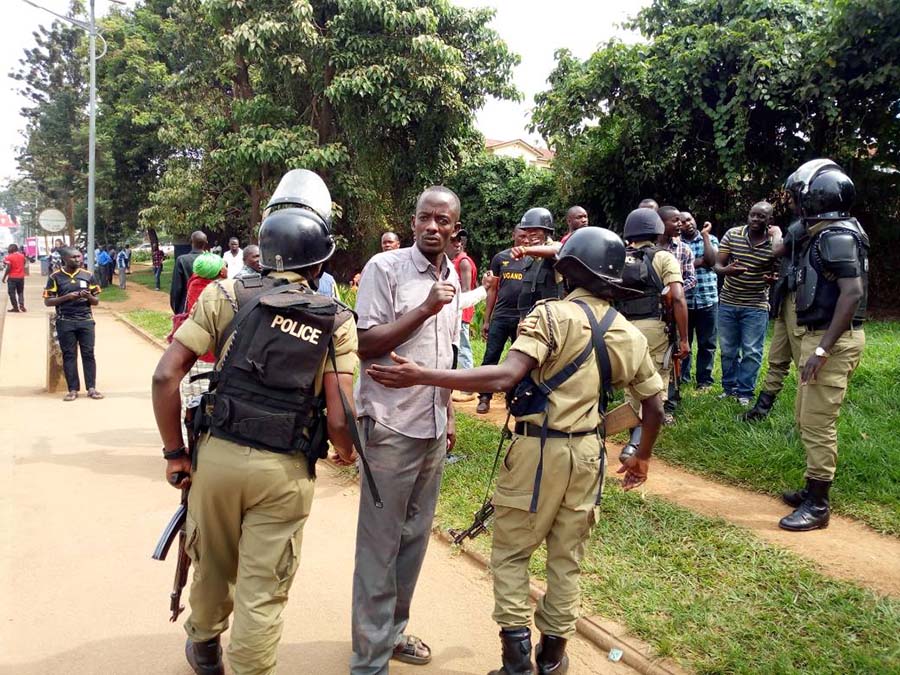 Lubwama cautioned police about letting any other group of people hold a meeting in their absence. While calming the Kiseka traders who had insisted on, he said "We are only 300 metres away, if anything happens we shall storm this place."
"I don't want to see anyone hurt, For now let's obey the police," Lubwama said.
Government gave a tender to Rhino investments to redevelop the market and hand it over to traders. Consequently,  KCCA leased out two acres of the market to Rhino and 1.5 acres to a group of traders at sh1.52b as premium in 2007. They also paid ground rent of sh76m.
But the vendors split into groups with one accusing the other of trying to sell their share to Rhino without consent. This sparked off the leadership problems that have since rocked the Market to date.
In October, Justice Christopher Madrama upheld Justice Lydia Mugambe's decision, saying former chairman Kisembe Kasolo was validly voted out of office by the traders on February 7, 2015. They elected Kayita their new chairman.
Additional reporting by Moses Namayo.