Why would a ship sail with the wrong Captain? Why would you have on board a captain considered 'bad-luck' as per the urban legend of sailors; and later on, let your dock lines get untied by a dizzy crew?
Blame the ship and let the captain skipper it her own way. A ship will not immediately change direction when you shift gears from reverse to forward but here, the ability to drive a car is the measure of ability for the Captain. So, we find ourselves aboard a merchant vessel that is having its tillers adjusted according to the direction of the engine thrust and not the direction of movement.
Describe what is happening at the place maps call home for the mukwano gw'abangi Club and you will clearly see disaster ahead for the ship that let itself be.
'Giants of Ugandan football' is something probably most of us have heard about Express FC's past. Yes, at least that's what we hear. However, what we see now represents a situation where the Club's present and past can no longer fit in the same statement.
The downfall of Express FC started a few years back but the recent situation has become so painful that just a few days of it hurt more than all the pain of the past.
Most fans hold the legacy of Express FC in high regard, and as such, they will protect the Club and it's wrong doing either as accomplices or because they are blinded by passion. But, does the present matter to them?
Recent history has set the Club at odds with its fans and drawn serious criticism from the press. Can we continue looking on as a Club that once represented Uganda on the continent fades away?
Express FC's current situation must be treated with urgency, or something might just go wrong and bury the Club at the expense of individual interests.
It's during this administration that the club has come under fire due to irresponsibility and negligence.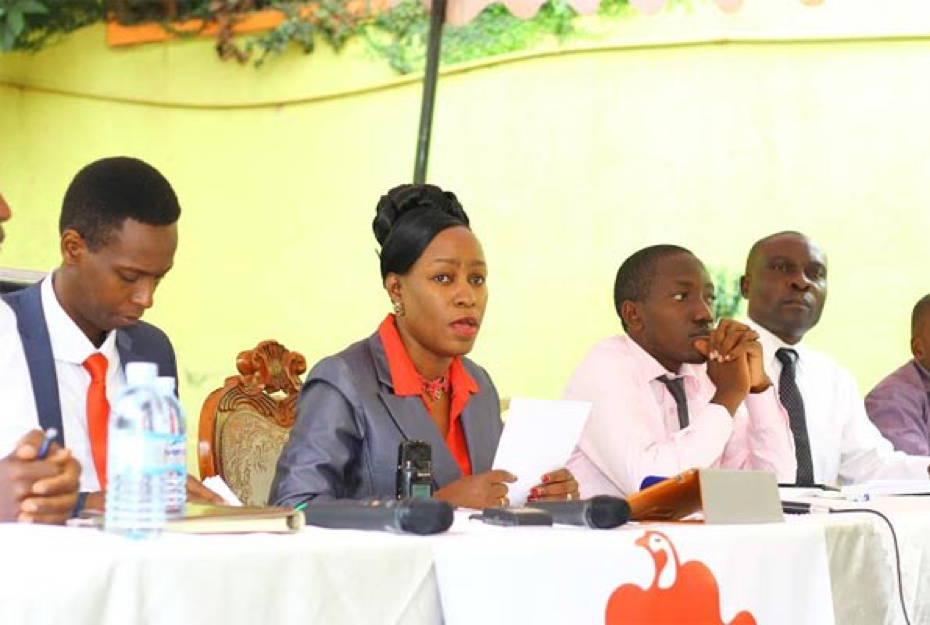 Last year's election (installation) of the new administration brought more disaster than the hope that was expected. A number of people were brought on board to help bring a new ray of hope to the Club, but how they disappeared is something I cannot explain. Neither can they. All we know is the Club continues to sink to deeper than ever before.
Confusion did not wait for the new team to settle in and started unfolding in the few weeks of activity.
How the Club unveiled Eric Masika while donning a AFC Leopards jersey was one thing to worry about and how he later disappeared off the radar was another. Alas! He could not juggle the ball.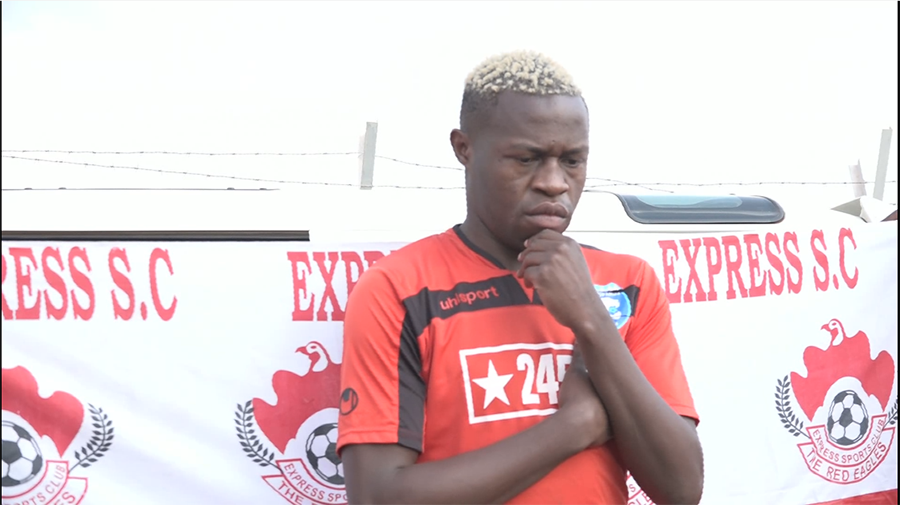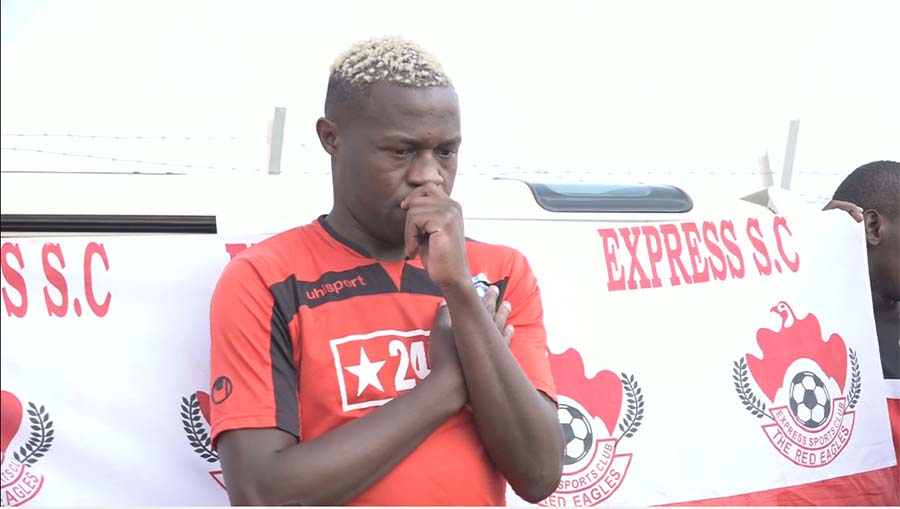 How Ram Abubakar Muhammad Hadji becomes Jjunju Hamzah (change of the CEO's role) was another thing I could not understand.
After a long time of trying to get the Club moving, Jjunju Hamzah resigned from his role as CEO of the Club. Sadly, the Club Chairperson who is expected (by virtue of responsibility) to foresee and approve all the Club's activities denied responsibility and cast blame on the outgoing CEO for the Club's struggles.
Then there came the Vincent Onyebuchi case in which the player broke his leg while playing for the Club. The Club clearly neglected the player whose playing career was eventually ended prematurely. When the matter became a public concern, the Club's administration did not hesitate to 'disown the player and threaten to arrest anyone found Fundraising to help in rescuing the player's situation.
Was this a deliberate way to express ignorance of the fact that it was unethical to release an injured player regardless of their contractual status?
We are aware of the fact that almost all of Uganda's football Clubs have problems, some worse than Express' but how they are handled matters most. For example, it's not only express that fails to pay its players; sometimes on time or completely. But why should Express' case be always alarming?
Sponsorships have since been signed but I cannot understand why the Club continues to be financially crippled.
What business sense does it make to formulate and exaggerate partnerships/sponsorships that do not directly come with value. When DSTV came on board as the official sponsors, only SHS. 50M out of the reported SHS. 300M was allocated to the Club as direct funding. The rest, activations?
What value is Jungle Fever bringing to the Club that has failed to pay the players for the past many months?
Could this be the reason Sportspesa is delaying entry into Ugandan football?
During the Club's last game last season, players almost refused to leave the dressing room in protest for non-payment.
Just at the Start of the season, the Head Coach Matia Lule and his team stepped down siting none payment.
Daglous Bamweyana and recently long serving goalkeepers Coach, Sam Kawalya resigned with claims of intrigue and disrespect as well as mockery from the Club's administration.
So many things have gone wrong in many Clubs but administrative organization sometimes helps work around some inefficiencies.
Where is the team that was brought on board to support the club through the times? Bobi Wine and the long list? Isn't this a sign that no one wants to associate with the Club anymore?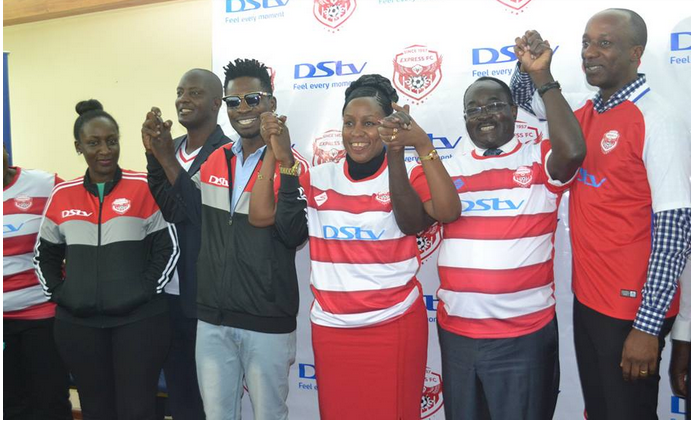 If you can remember how Tusha Ruparelia's Carols FC, Masaka Union, Nsambya Namukadde, Miracle center and Wandegeya went down. Is there a difference with what's happening at Express FC?
Players move on, coaches move on and so will administrators, but ownership and fans have nowhere to go.
When is the ship going to be ready to take itself back?
When are the rightful owners going to be ready to reclaim what is theirs before it sinks deeper than before?
Are we going to sit back and wait until there's nothing to save before we can react?
What is happening at Express FC is a matter of either individual interests being put forward or Politics finding its way into football. Does this still mirror an identity that promotes the Club's interests? Is this what we should pride in?
When is enough, enough?
For as long as we continue looking at what is happening is going wrong and be silent, we depict the ship that just let a wrong Captain skipper it their way.