When Vision Volleyball Camp (VVC) made their maiden appearance at the Africa women club champions in Cairo, Egypt, in 2015, the Ugandan girls finished in a respectable seventh position. This also earned them a club-best seventh spot in the continental rankings.
The surreal feeling of playing with some of the continent's best clubs at the 6th October hall in Cairo stuck on the girls' minds and they envisioned them selves returning to the stage.
Fast forward to 2017, VVC win the National Volleyball championships in Mukono in September to secure their ticket to next year's continental showpiece.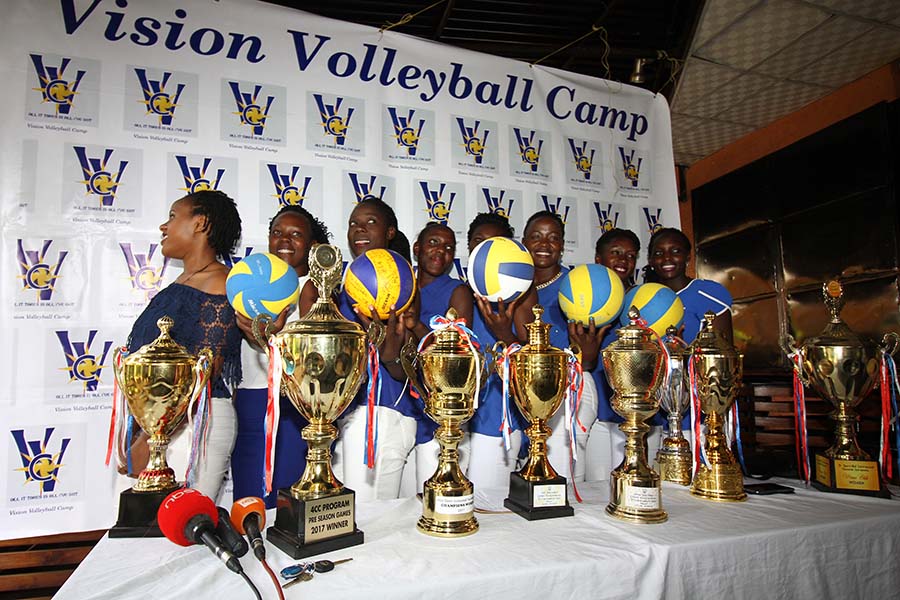 To assistant captain Margaret Namyalo, this opportunity means the world to their young squad.
"It's a great opportunity for the club because we shall be exposed to different countries and clubs and wining the African championships because reaching that level means a lot to Africa and as a club and we are a young club and it will be our flag that is raised high."
As the players toil to clean their act for the first approaching games, the club's administration is hell bent on beating all odds to raise the over 43,000 dollars they need for a successful outing.
With approximately 15,000 dollars in can, VVC will hope the 8th December fundraising dinner will be a success.
This young volleyball franchise that has spiked its way to the top ranks in this sport is also hoping to add the national league title to their rich trophy cabinet when they face Nkumba university in next week's final.