President Mugabe on Tuesday finally relinquished his 37-year grip on power in a haste resignation that was read to all on the floor of parliament.
The 93-year-old had been in retreat mode since last week when his own army moved in with him at State House Harare, as his custodians in what was later referred to as house detention.
Following a series of meetings mediated by Catholic cleric Fidelis Mukonori, Mugabe's exit from power was almost visible until the former ZANU PF strongman read a different script in a televised speech that had gotten the whole world waiting.
Whilst everyone was expecting Mugabe to spit out words that were close to resignation, the former Zimbabwe president stupefied the world when he instead called upon his country men to prepare for the rainy season in December.
Once again Mugabe had survived exit, but for how long? The man with 1000 lives was only trying to postpone the time of an already dead clock.
On Monday, he tried to play new cards on the table, summoning his former Vice Emmerson Mnangagwa for peace talks and also calling for a cabinet meeting.
However, when problems come, they rain, Mugabe's call to Mnangagwa found a red reply, as the "crocodile" only reminded him his time was up on top of turning down invite for talks. Meanwhile even the cabinet meeting was a record flop as out of the 30 ministers only a handful managed to show up.
Every thing was falling out of Mugabe's bag, meanwhile Members of Parliament prepared to impeach him on Tuesday afternoon. Analysts say that Mugabe was expecting a result in his favor, may be the numbers in ZANU PF would be able to intercept the impeachment.
Alas, parliament was packed to capacity and the debate was shaping up towards an impeachment. This prompted the revolutionary to jump before he could be pushed, the result- Resignation.
We review the events that could have shaped Mugabe's exit
Test from Morgan Tsavangirai 2008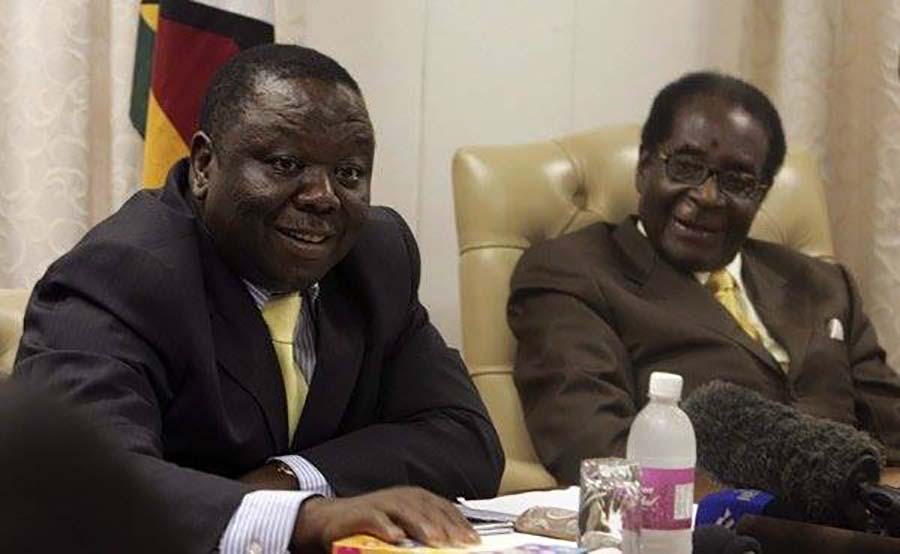 Robert Mugabe was seen as some sort of god in Zimbabwe until his power was out to taste during elections in 2008, the polls he lost to opposition leader Morgan Tsvangirai. The message received after the elections indicated that Mugabe's popularity was dwindling, so was his grip on power.
Although Tsavangirai would later abandon the run off to stem a wave of violence against his supporters consequently allowing Mugabe into victory in 2013, the damage had already been done. It was now visible to everyone that Mugabe's magic wand had been bent.
Mugabe marries Grace 1996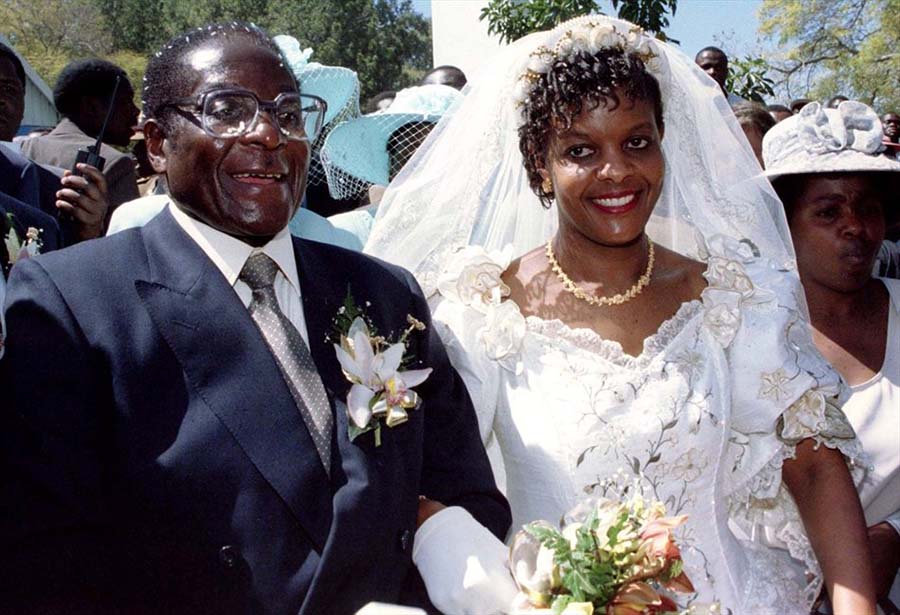 They say old men have rarely any regrets since they have nothing to lose, but one thing that could be haunting Robert Mugabe should be his choice of spouse in Grace.
Mugabe's rule could have endured nearly two decades but the excitement from his partner Grace Mugabe saw it crumbling in the shortest time possible.
Mugabe married Grace in 1996 after his wife Salley died of Kidney failure. Mugabe like most men did not pick far away from the Kraal as he went into his circle where he picked Grace, who was them working as his secretary and had already sired two children with him.
The ceremony was well attended as it gathered political leaders including Sout Africa's Nelson Mandela.
Grace was appointed to lead the ZANU PF women's league by her husband in 2014, but her love for power could have led to the crush as she started trying out the Presidential chair.
Sources allege that the sacking of Emmerson Mnangagwa was entirely her aiming and advise for his was seen as a threat to the seat she was now eyeing and closing in on. Shortly after firing Mnangagwa, Grace publicly asked Mugabe to hand her the mantle.
The more she rued the people, the more they hated Mugabe, and the more she stayed with him, the more they wanted both of them out. So we can comfortably say Mugabe fell from Grace.
Sacking Emmerson Mnangagwa 2017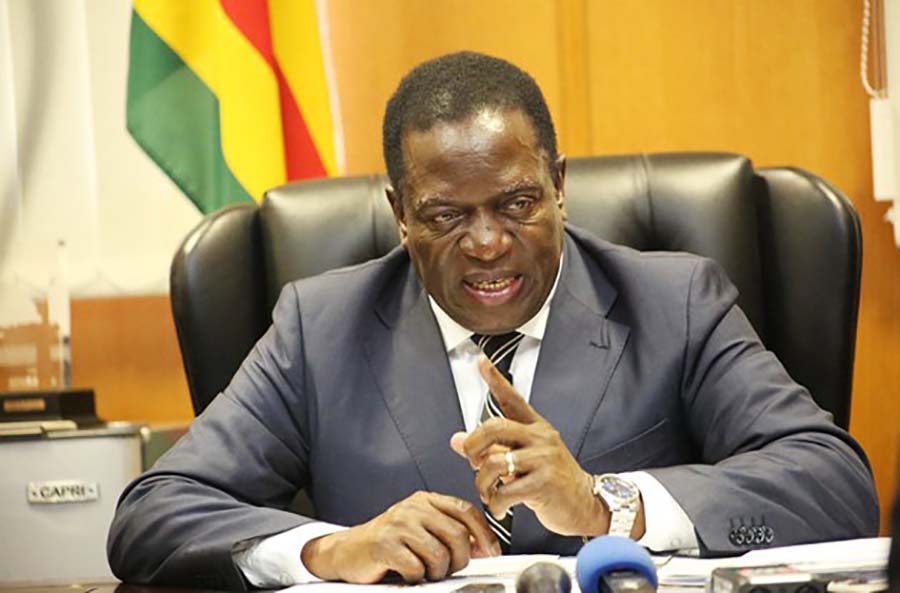 Events move fast, that is how they are easily forgotten. After publicly declaring he would sack Mnangagwa, Mugabe finally did it.
Mugabe sacked his long serving deputy, accusing him of disloyalty and attempting to overthrow the President by using witchcraft.
Mugabe had a week earlier mentioned in public that he would sack Mnangagwa anyway.
"We are denigrated and insulted in the name of Mnangagwa. Did I make a mistake in appointing him as my deputy? If I made a mistake by appointing Mnangagwa… tell me. I will drop him as early as tomorrow. We are not afraid of anyone. We can decide even here," Mugabe said before calling upon Mnangagwa to feel fee to quit ZANU PF and form his own party.
However, following his sacking, Mnangwagwa vowed to return and over throw Mugabe, and just like day follows night, his words have come to pass.
Army takes control Nov 14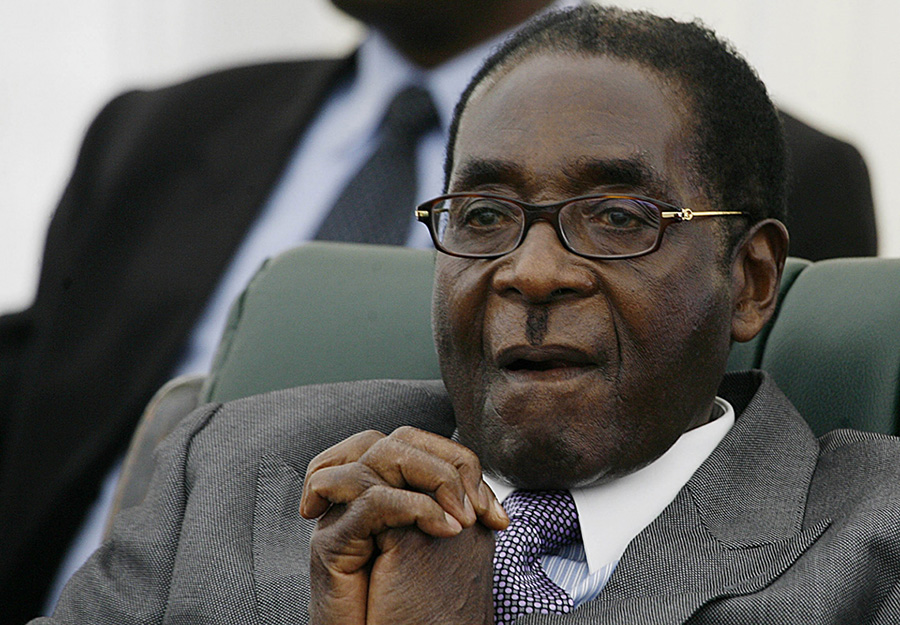 After the sacking of Mnangagwa, ZDF commander Constantino Chiwenga denounces Mugabe, he moves army tankers towards Harare town to signal warning bells. Parliament is besieged by his men, and streets before they appear on the national broadcaster to break their own news.
Later gun fire is heard near Mugabe's blue roof residence, and with it come the words from Chiwenga's men; "He is safe and sound, in our custody."
Mugabe under house arrest Nov15
Army continue to deny their was a coup, they instead take the catchline; "We want to eliminate the criminals around him," but do not mention names.
Later in the day, South Africa's president Jacob Zuma claims he has been on call with President Mugabe and he confirms he is under house arrest. Envoys are sent by Zuma to analyse the situation and speak to all parties involved to ensure an amicable way of solving the issue.
Defiant Mugabe refuses to resign  Nov 16
President Robert Mugabe on Sunday refused to step down from the presidency in a televised national address, trashing earlier expectations that he would resign.
In a brief address that started at 10.00PM and came hours after he was sacked as leader of Zanu-PF, Mugabe said the past mistakes will be corrected.
His wife, Grace Mugabe, was not in attendance.
He said the take over by the military was an attempt to take over his authority asking the country to move forward in the spirit of reconciliation.
Seated besides army commander, Constantine Chiwenga, Mugabe said: "Our nation tonight should get refocused. Let us all move forward reminding ourselves of our war time mantra. I thank you and good night."
Mugabe said pillars of the state must remain functional but acknowledged that there are some things that had gone wrong within the Zanu-PF that need to be corrected.
He said whatever differences exist within the leadership of Zanu-PF shall be resolved at a party congress "which I shall chair."
– November 16: Mugabe refuses to step down during talks with generals, a source close to the army leadership says in a move which enrages many Zimbabweans who see it as a bid to "buy time" to negotiate a favourable end to his 37-year reign.
A day later he appears at a university graduation ceremony, acting as if nothing has happened.
Opposition grows  Nov 17
Eight out of the 10 branches of Mugabe's ruling ZANU-PF taking to state television to demand he stand down, in a call echoed by the influential war veterans association, which urges people to join huge street protests at the weekend.
Mass protests Nov 18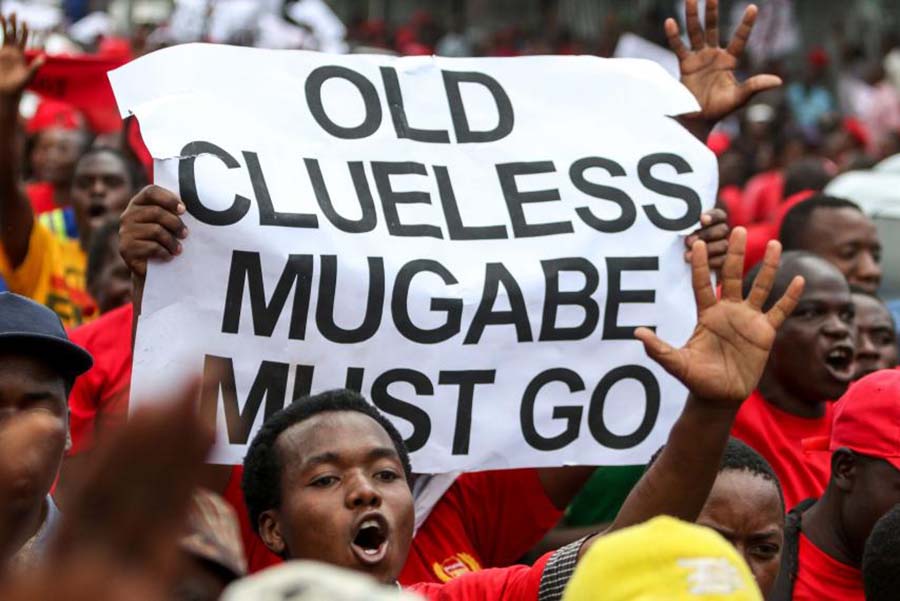 Tens of thousands of people flood Zimbabwe's streets demanding Mugabe's resignation in a joyful celebration of his apparently imminent demise. The display of open defiance would have been unthinkable just a week earlier.
ZANU-PF sacks Mugabe as leader and demands he resign as head of state. It also expels his wife Grace and names the ousted Mnangagwa as the new party chief. Emmerson Mnangagwa, who was sacked by Mugabe is picked as replacement.
But still a defiant Mugabe in a live televised address insists he will chair the ZANU PF congress meeting scheduled two weeks away.
Parliament starts impeachment Nov 21
After the deadline passes without Mugabe resigning, Zimbabwe's parliament gathers to start the impeachment process, with lawmakers from across the spectrum calling on the president to quit.
Mnangagwa, the country's likely next president, calls for Mugabe to stand down in his first intervention since the army takeover, saying he should "heed this clarion call" so the country can move forward or face an embarrassment.
Mugabe summons the cabinet to seek solutions but he can not make quorum, he then runs back to parliament where he tenders in a resignation.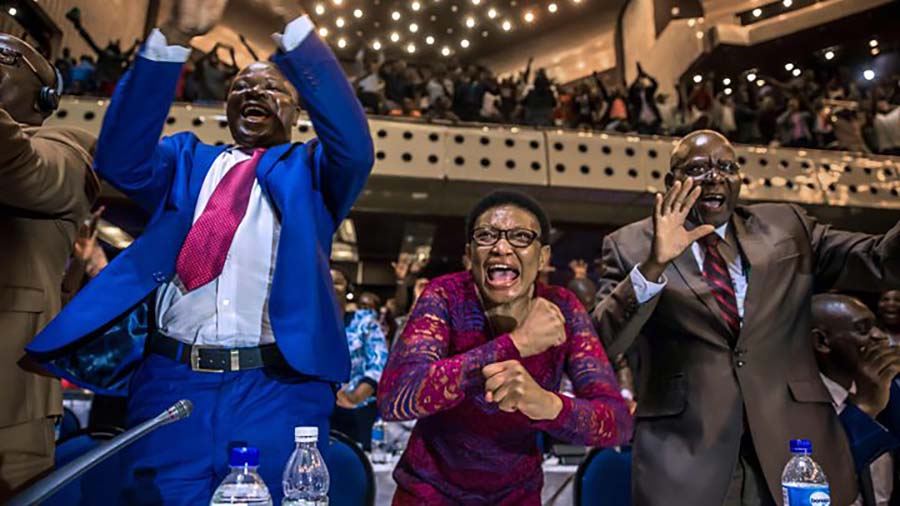 Mugabe resigns
As MPs gather for a special joint session of parliament, speaker Jacob Mudenda reads out a letter from Mugabe resigning as president after a 37-year rule with immediate effect.
"My decision to resign is voluntary on my part. It arises from my concern for the welfare of the people of Zimbabwe and my desire to ensure a smooth, peaceful and non-violent transfer of power that underpins national security, peace and stability."