President Robert Mugabe, is currently officiating at a graduation ceremony in Harare, which turns out to be his first public appearance since the ZDF put him and family under custody in what looked like an attempt to end his 37-year rule.
Mugabe arrived at the Zimbabwe Open University amidst cheers from the audience. He was however without his wife Grace and the higher education minister.
Mugabe currently officiating at a graduation ceremony in Harare pic.twitter.com/XBvqi1Nh3C

— Zim Media Review (@ZimMediaReview) November 17, 2017
Pictures of Mugabe negotiating with the army went viral on social media yesterday, which many sources claiming the 93-year-old was bargaining for a safe passage for him and family.
A few hours later, another picture showing Mugabe all smiles after the meeting leaked, which cast doubt on Mugabe's exit.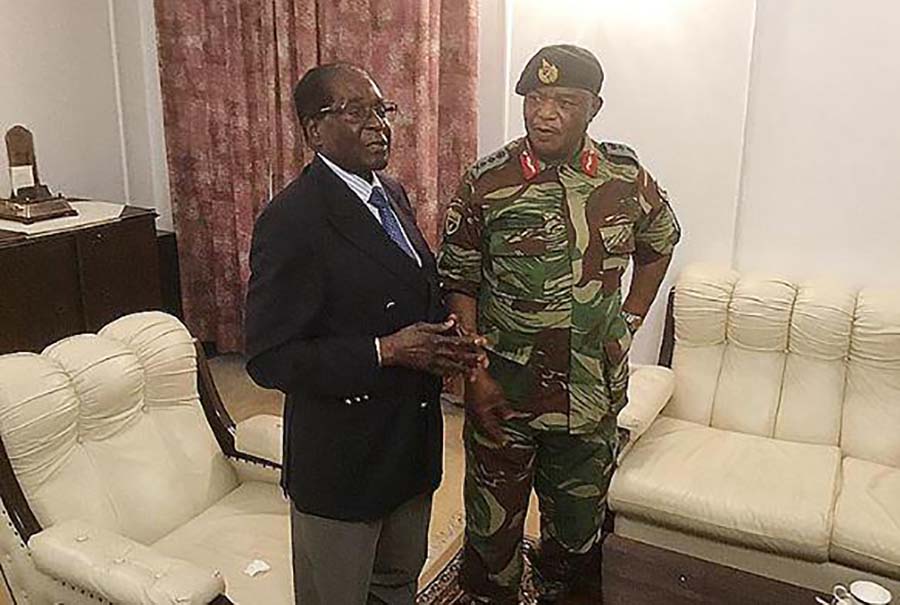 After the meeting however, Zimbabwe Defence Forces released a statement in which they claimed significant progress had been made in weeding out criminals around President Mugabe.
"To this end, we have accounted for some of the criminals while others are still at large. We are currently engaging with the commander in chief on the way forward and you will be advised of the outcome as soon as is possible," a statement from the ZDF reads in part.
"Whilst we appreciate the enthusiasm by certain individuals and groups within the society, we want to make it clear they should not purport to be speaking on our behalf. We will periodically make press releases to keep the public informed of the developments in the country," the statement continues.