Two goals by debutant Muhammad Shaban and 'dancing rasta' Allan Kateregga in either half of the game were the difference between defending champions KCCA FC and Police FC at Lugogo in the Azam Uganda Premier League on Wednesday evening.
Muhammad Shaban, who was playing his first game for the Lugogo based since joining from Onduparaka in a disputed transfer opened his account fourteen minutes after kickoff to earn Kasasiro boys the lead at home.
The youngster however had few other moments of brilliance before he vanished the entire game.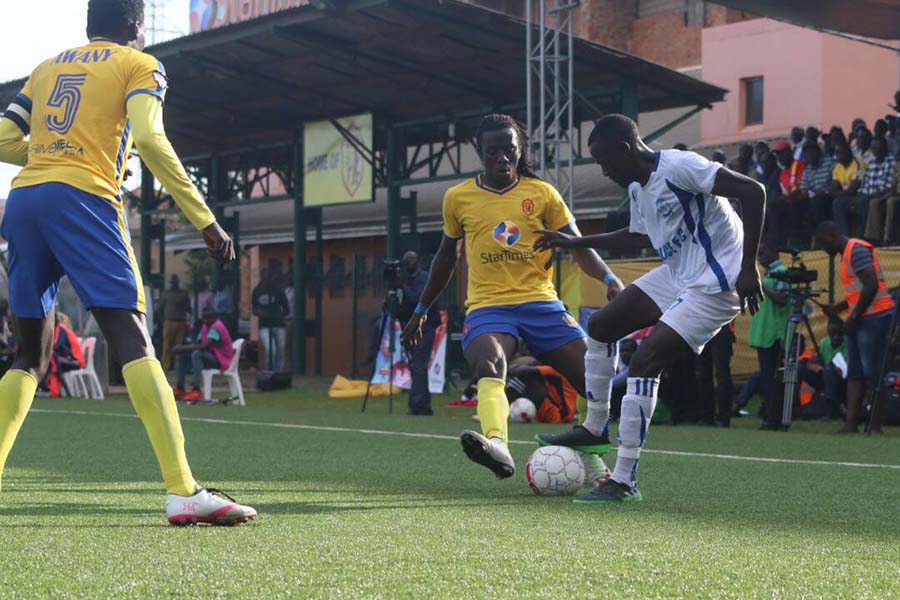 The visitors kept on dominating the defending champions at their own courtyard with midfielders Ssenfuka and Gift Ali having field days at Lugogo.
Midfielders Sadam Juma and Muzamiru Mutyaba were a no-show at Lugogo on Wednesday as Police dominated them.
Abdalla Mubiru's boys kept on piling more pressure onto their hosts but their chances went on begging as they failed to put the ball at the back of the net.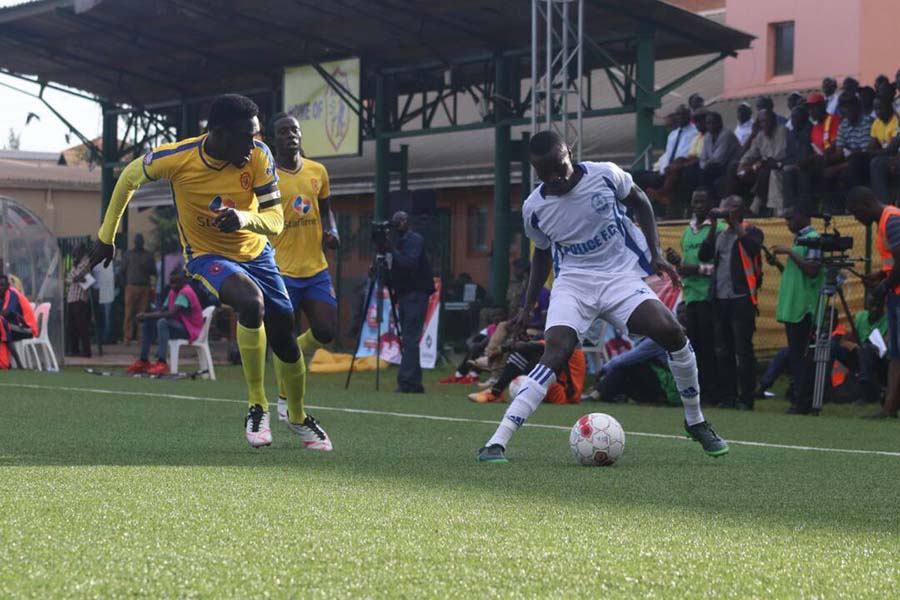 The unconvincing but lucky Kasasiro boys took the game beyond reach only five minutes to the end when the dancing rasta Kateregga beat four men for dead before slotting home the ball to make it two nil for KCCA FC.
Speaking during the post match press conference, KCCA FC coach Mike Mutebi said his team was not convincing on the day at home.
"We played against a good team that wants to play football, "Mutebi said.
"They used the ball better than us but we won."
Mutebi had no good words for his creative midfielders especially Saddam Juma and Muzamiru Mutyaba whose performance he said was below par.
"We were not in charge of the game. They(Police) had the ball more than we did."
For Police FC coach Abdallah Mubiru, conceding the first goal was the last stroke that broke his team's back.
"They scored the first goal and it was the turning point. The goal was the only between the two teams."