The state minister for international relations, Mr Okello Oryem has said Uganda is following events in Zimbabwe closely, sounding a warning to those currently in charge to avoid tampering with the constitution.
Oryem said that Uganda can only side with a legitimate leadership, which is under President Mugabe as indicated by the rules governing the African Union. He said that there are directives to Uganda's ambassador to Southern Africa to keep the government in Kampala informed on the situation in Zimbabwe.
Officers loyal to Zimbabwe Defence Forces (ZDF) commander Constantino Chiwenga seized streets, parliament, police base and the national broadcaster on Tuesday before making an announcement that they had President Mugabe and Wife in custody.
https://www.youtube.com/watch?v=HH_JnfbaSQM
Although the army would later disassociate themselves from a possible coup, they did not come clear on what next for President Mugabe who currently remains under house arrest according to South African President Jacob Zuma.
Uganda's state minister for housing, Isaac Musumba also condemned the crisis in Zimbabwe, adding that coups are primitive ways of changing systems.
"Military coups in Africa were a thing of the past. It is surprising that in Zimbabawe, a military coup has been reported."
The two Ugandan ministers however blamed the Zimbabwe situation on Mugabe who they claim governed the state by undermining people mostly those who fought tooth and nail to liberate the nation from colonialism.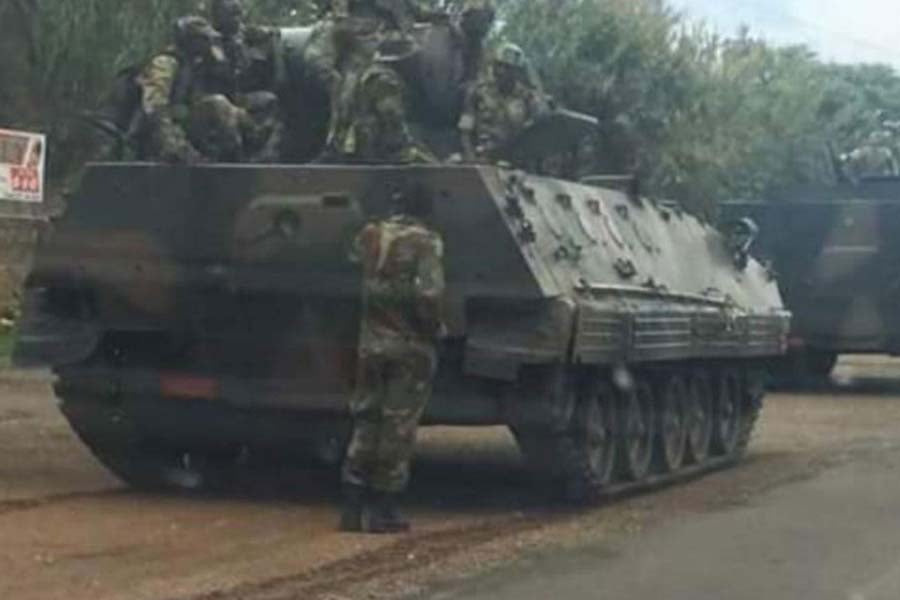 They said that the dismissal of his vice-president Emmerson Mnangagwa was an iceberg of a collapsing state which needed intervention.
Daniel Muheirwe, Member of Parliament for Buhaguzi County also condemned the brewing coup.
"We condemn the activities of the army. Coups are really unheard of. Two wrongs can not make one right," he said.
However, Kampala Central MP, Mohammad Nsereko cautioned the Uganda government and other dictatorial regimes to use the Zimbabwe situation as a wake up call.
"This is a lesson for leaders to learn that greed and desire not to leave power is one of the diseases affecting African leaders."
Nakaseke South MP, Lutamaguzi Ssemakula called upon Africans in similar regimes to rise up and liberate their countries just like Zimbabwe. He said that there is its foolhardy for a leader to grip on power for centuries.
"African people to learn from Zimbabawe, you can not be a president for 30 years but want to sit in the same chair. You impoverish you people, take away all kind of political freedoms," he said.
Mukono South MP, Muyanja Ssemakula also had no kind words for Mugabe, saying that the leader was old enough and had no control over his own systems. "He was on his wife's remote control."
The worlds reaction to Zimbabwe crisis
South Africa
South Africa's President who also doubles as the chairperson of Southern African Development Community (SADC) has called for 'calm and restraint' in Zimbabwe and urged government of Zimbabwe "to resolve the political impasse amicably" and to ensure "maintenance of peace and security".
President Zuma expressed hope that developments in Zimbabwe would not lead to unconstitutional changes of Government as that would be contrary to both SADC and African Union positions. He consequently sent envoys to Angola and Zimbabwe respectively.
European Union
The European Union through their spokesperson Catherine Ray have called for a peaceful resolution of the Zimbabwe crisis.
"It's a matter of concern for the EU. We call upon all the relevant players to move from confrontation to dialogue with the aim to peaceful resolution," she said.
"We are following very closely what is happening on ground, underlining that the fundamental rights for the citizens need to be respected and the constitutional order and democratic governance to be upheld," she added.
United Kingdom
United Kingdom foreign secretary Boris Johnson prayed for stability in Zimbabwe and called up citizens to refrain from violence.
"It is very fluid and its hard to say exactly how it will turn out. The most important point to make is that every body wants to see a stable and successful Zimbabwe. We are really appealing for everybody to refrain from violence," he said.
China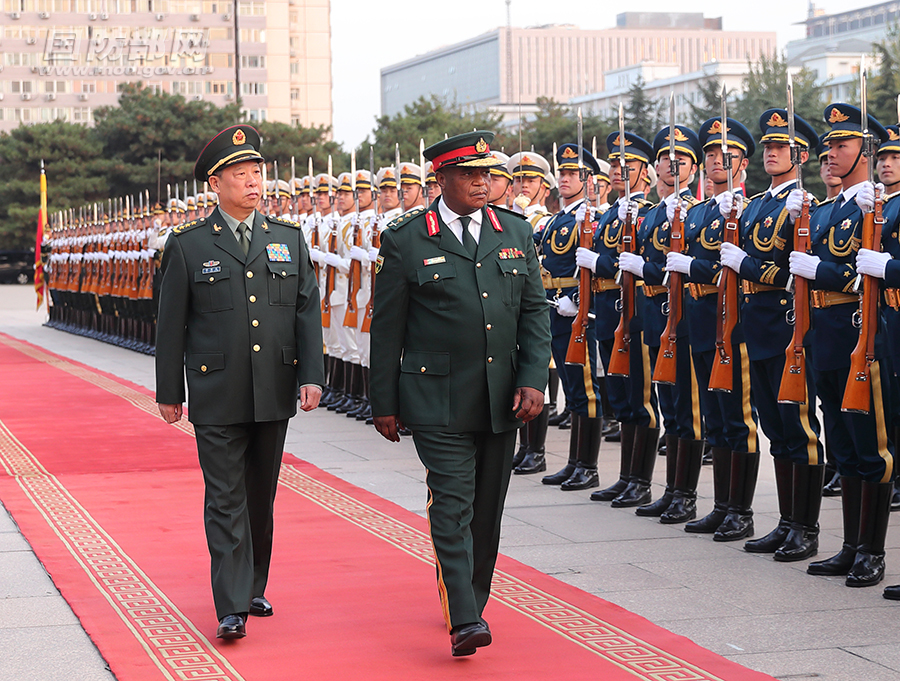 The visit to China by Zimbabwean army chief, Constatino Chiwenga last week, has been tossed in the ongoing crisis with insinuations he could have planned his move during the visit.
However, China's foreign ministry says the visit was only a normal military exchange.
China's Foreign Minsitry spokesperson, Gen Shuang says that despite being unaware of the vast details regarding Chiwenga's visit, it was a normal military exchange agreed upon by both nations.
"As a country that is friendly with Zimbabwe, we are paying close attention to developments of the situation in Zimbabwe," Geng said as quoted by Daily News.
Chiwenga was visitor in the people's republic of China on November 10, according to the microblog updated by the Ministry of Defence (China Miliatry Online).
We continue to monitor the unfolding political situation in Zimbabwe. We urge all to remain vigilant, calm and safe @StateDept #Zimbabwe pic.twitter.com/hHWZpdVo3I

— U.S. Embassy Harare (@usembassyharare) November 15, 2017
USA
"Due to the ongoing uncertainty in Zimbabwe, the U.S embassy in Harare will be minimally staffed and closed to the public on November 15. Embassy personnel will continue to monitor the situation closely," reads a communication for the US mission in Zimbabwe.