Presidents; Yoweri Museveni and Sudan's Omar Al Bashir have spent most of the day at the latter's farm in Kisozi. Museveni took his counterpart on a tour around his farm located in Gomba District.
The heads of state would later be sitting on the side watching the cattle as they talked over a number of issues in the rekindled affair between the old foes.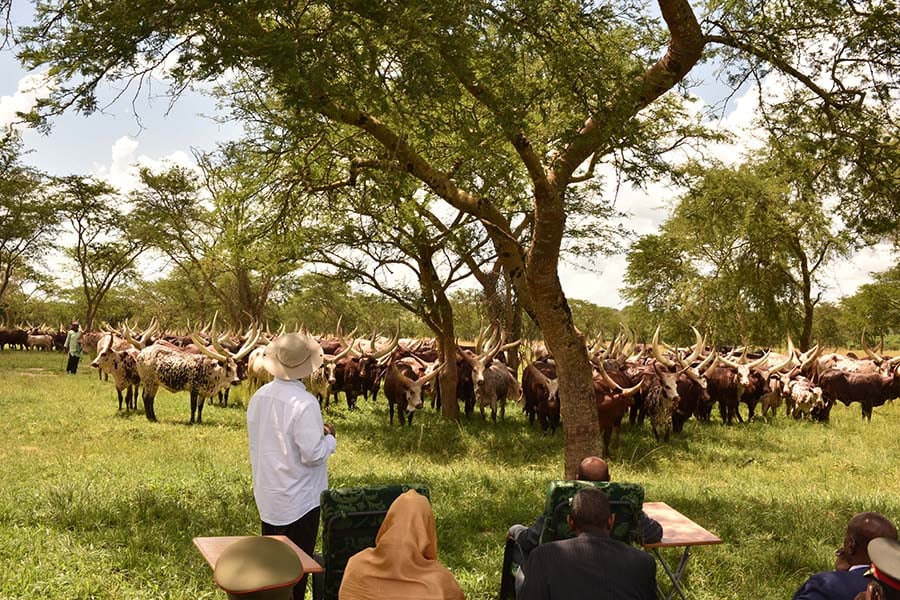 "I had the honour of conducting President Bashir around my farm in Kisozi, Gomba District.I showed him the different types of cattle I rear. We also spoke about conservation of River Nile and the environment. We must industrialise and get more villages onto the electricity grid if we are to conserve the environment and avoid deforestation," Museveni said after the visit.
"I thank H.E. Bashir for coming to Uganda and visiting my farm. I look forward to stronger bilateral relations between our countries," he added.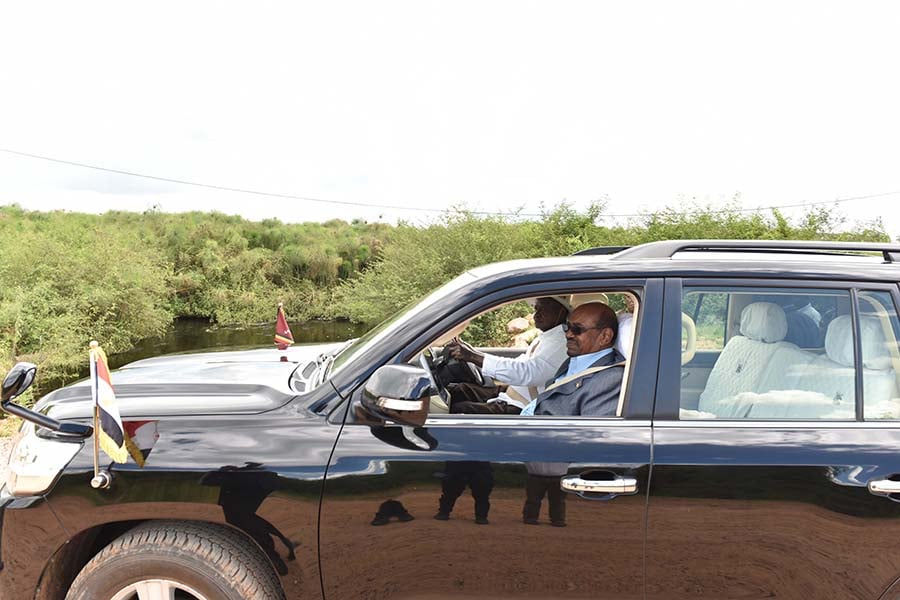 Museveni later saw off Bashir at Entebbe Airport.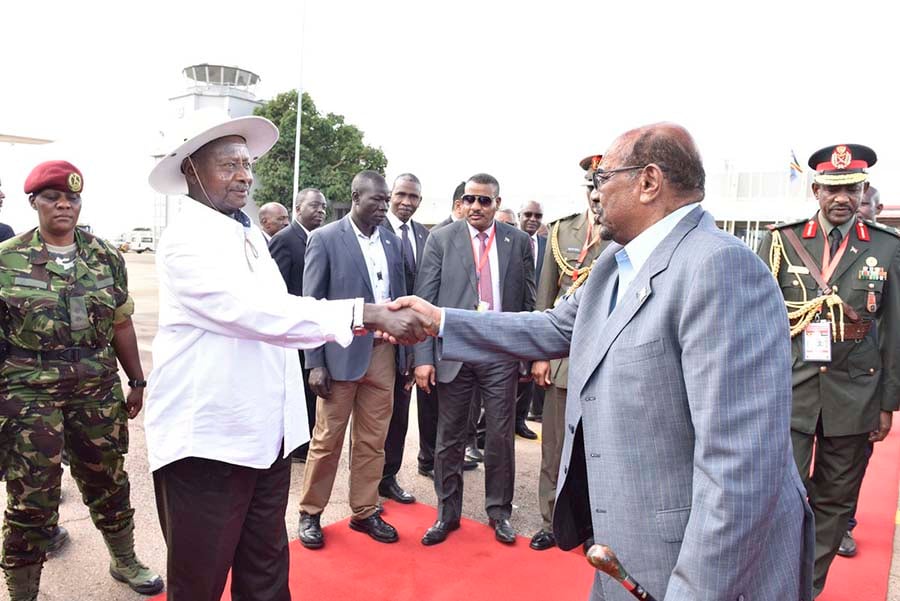 The Kisozi visit comes after a day of deliberations as the two countries warm their bi-lateral ties after more than 20 years of a frosty relationship.
In September 1994, Uganda and Sudan accused each other of supporting rebels. As diplomatic relations collapsed, Khartoum accused Uganda of arming the then South Sudan-based rebels of Sudan People's Liberation Army (SPLA), a movement which later won Independence for a separate country of South Sudan. On the other hand, Kampala accused Sudan of arming and funding the Lord's Resistance Army (LRA) rebels that for 20 years terrorised Northern Uganda.