The Permanent Secretary Ministry of Finance Keith Muhakanizi has said it is high time Uganda and Africa at large considered putting much emphasis on economic growth and development.
Speaking during the official rebranding of the Preferential Trade Area bank to Trade Development Bank at Serena hotel in Kampala on Monday, Muhakanizi said that the continent is much focused on politics, leaving out economic development, a thing he said needs to be changed.
"Countries cannot develop only by politics. We can now start talking and focusing on economic growth and development,"Muhakanizi said.
According to the Permanent Secretary for the finance Ministry, many people have of late been complaining that money is scarce, a situation he attributed to a change of tactics by government in a bid to focus more on growth and development.
"We are now engaged in big projects like dams, roads and other infrastructure development projects where money goes but it's not that government has stopped spending."
The Preferential Trade Area bank started in 1985 for PTA countries has now rebranded to Trade and Development Bank.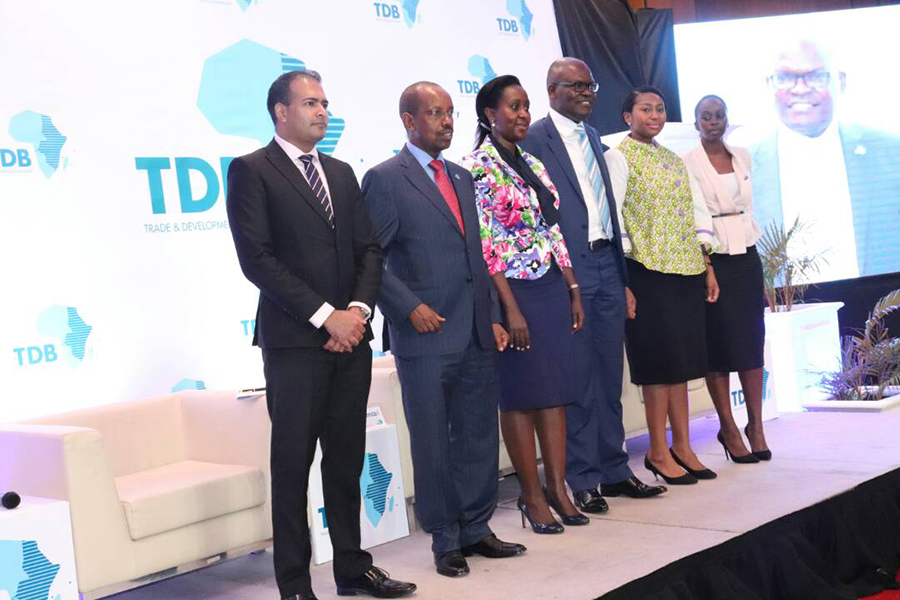 According to Wycliff Bbossa, the Director of Portfolio Management at TDB, since the growth of PTA to regional blocks like COMESA, SADC and EAC, there was need to rebrand to suit the bigger shareholding area.
"This is a commitment to innovate and play a more active role in promoting trade, economic development and regional integration at a time when the region is looking to more vigorously advance economic transformation, "Bbossa said.
He added that the regional lending bank expects to hit one-billion-dollar mark as its market capital by the end of the year whereas its commitment to the private sector is at 250 million dollars.
"We provide finance to small scale and medium enterprises by complimenting local financial institutions. We have now focused on agribusiness because most African countries depend on agriculture, "Bbossa said.
The Ministry of Finance Permanent Secretary, Keith Muhakanizi said the Trade and Development Bank will increase the menu for financing local projects.
"We now have other sources of finance for the private sector growth like this bank,"Muhakanizi said.
The Trade and Development Bank is an African regional development financial institution with a mandate to finance and foster trade, socio-economic development and regional economic integration across its member states.