Sudanese president Omar Al-Bashir has arrived in Uganda for a two-day visit at the invitation of President Yoweri Museveni.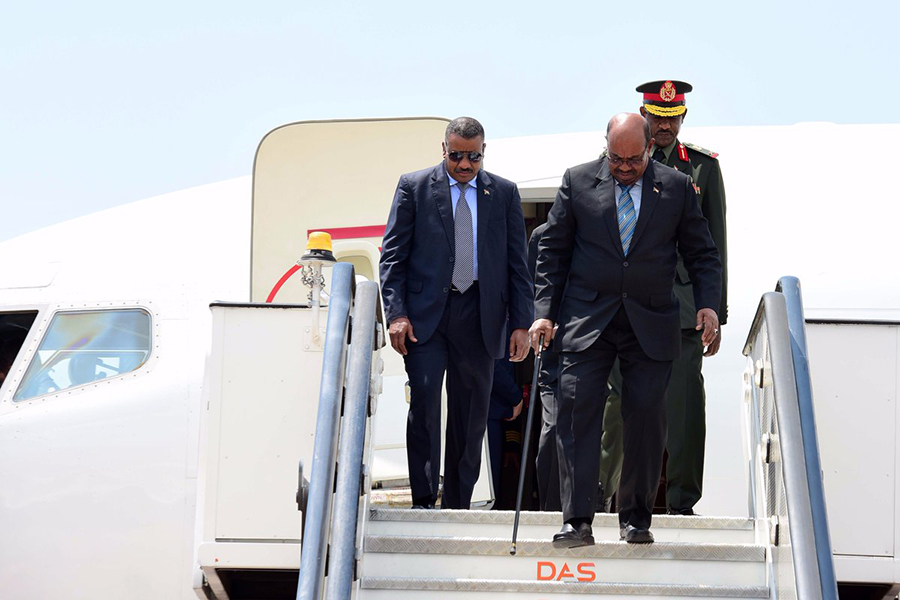 Bashir arrived at 2:00pm and was received at Entebbe Airport by his host, Museveni. He then proceeded to Entebbe State House where he inspected a guard of honor and graced ceremonies to welcome him to the country.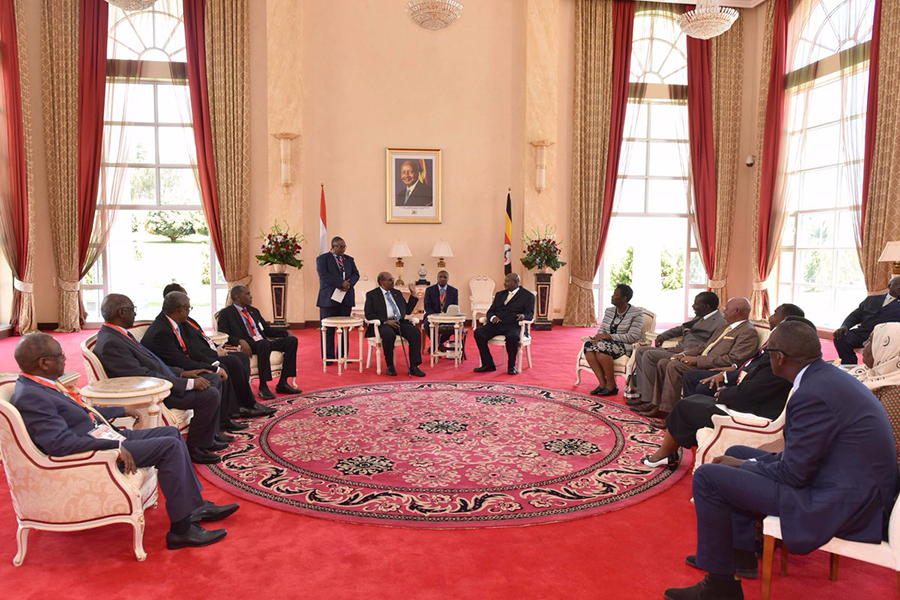 The two heads of state, with their respective delegations later held bilateral meetings on regional trade and cooperation.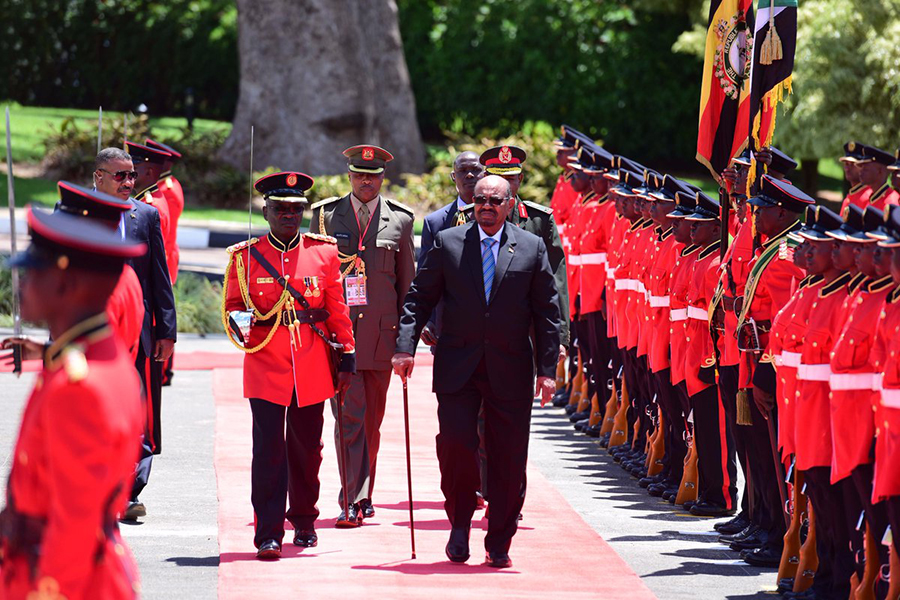 President Museveni and his Sudanese counterpart have since 2015 been trying to forge mutual cooperation and positions towards regional and global issues.
They have in the past stressed the need revitalize political and diplomatic coordination to counter challenges that face the region.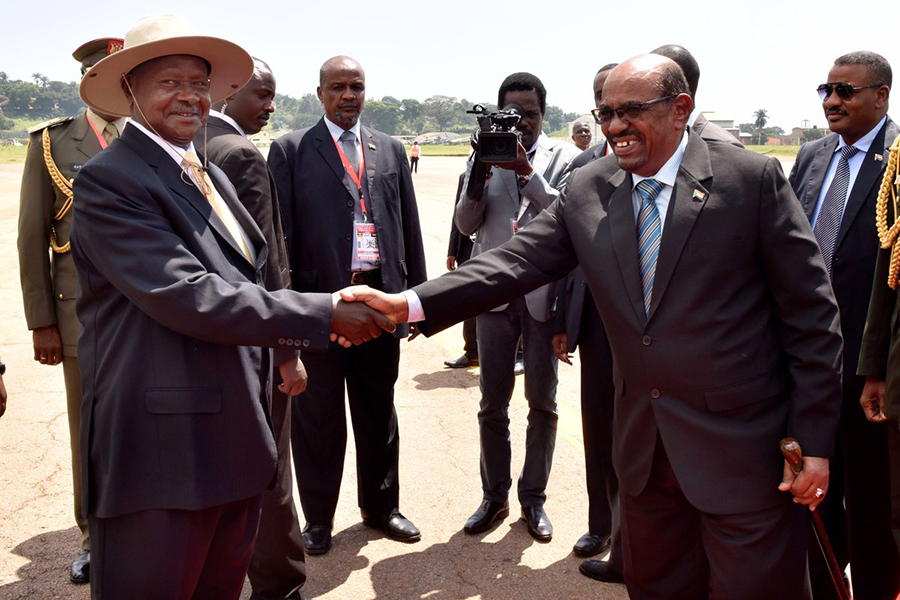 The meeting reviewed and updated the matrix on implementation of previous decisions that include various areas of cooperation between the two countries.
President Omar al-Bashir last visited Uganda in May 2016 to attend the swearing in of President Museveni for the current term in office.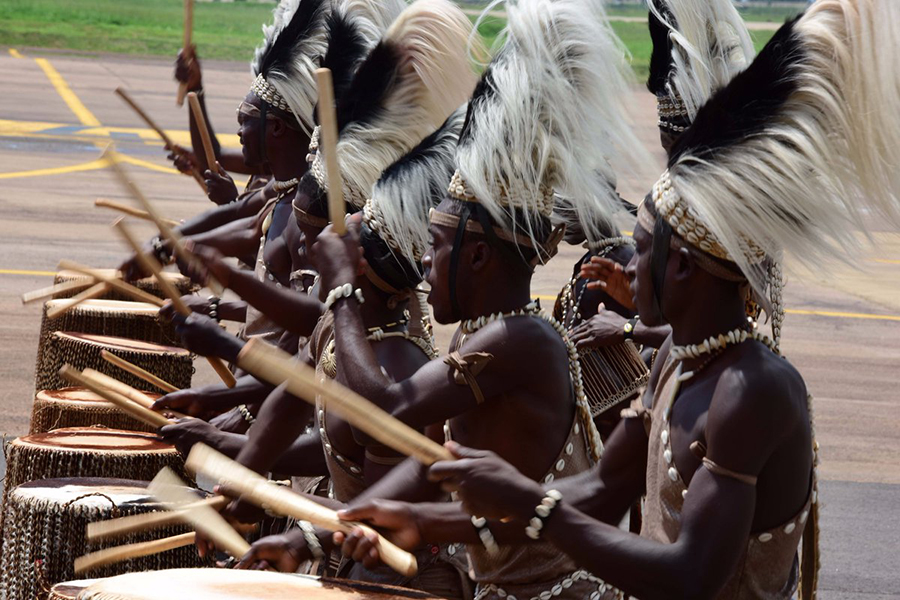 Human rights activists have in the past urged Uganda to arrest the Sudanese leader who is wanted by the International Criminal Court.