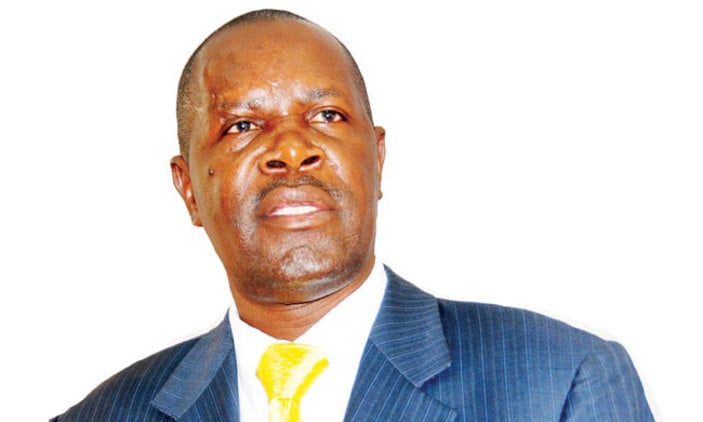 OFWONO OPONDO
Uganda''s mainstream media, both print and electronic are increasingly becoming prone to publishing fake, false, unverified and often conjured up news stories that qualify for propaganda and yellow journalism, destroying journalism and democracy.
Unfortunately, some media leaders won't agree they are falling below standards taught in journalism schools, or own set editorial values to publish the truth, objective, or at least verifiable facts.
In an attempt to break scoops, mainstream media is being left face swollen, trying to compete with social media, which as many know, neither enjoy much credibility nor really accountable to anyone.
Recent cases of lead false stories, on Presidents Yoweri Museveni and Paul Kagame holding bilateral meeting in Dubai, IGP Kale Kayihura changing guards, Museveni and Kizza Besigye agreeing to audit 2016 election, or that Museveni said "Opposition is up for sale," are testimony to this growing cancer.
A leading daily shouldn''t be carrying these false, and alarmist stories routinely because they threaten its credibility when both Rwanda and Uganda governments denied the Dubai meeting.
Another daily in this habit, early this year insisted without embarrassment that President Museveni and Besigye had 'agreed' to re-examine the 2016 presidential election results.
Its headlines read "Museveni, Besigye agree on new terms of dialogue (Feb.21.7017), and "New details emerge on M7, Besigye talks, (April, 9, 17) claiming a diplomat secretly visited President Museveni!
To what end this 'audit' would be useful, hasn''t been stated to-date.
The same newspaper again published a banner headline: "Opposition up for sale-Museveni," in reference to Museveni's condolence massage to the late Ssebaana Kizito''s family in a calculated innuendo to portray President Museveni negatively.
It took a big stick to have them recant the entire story.
The internet revolution which gave birth to new media is putting serious pressure to the journalism practiced decades ago.
No doubt, social media with its nature has changed media terrain across the world which has become one virtual entity.
The biggest causality of journalism has been gate-keeping and subjecting information to rigorous verification for its authenticity lest one publishes false, wrong, and information detrimental to society.
Anyone can now spread information because they have a platform globally accessed.
While this revolution is good, it's dangerous in equal measure.
Scholars and indeed governments are grappling with this challenge but with limited success so far because the unregulated and quite often unauthenticated information has created serious security threats for countries, ruined businesses and people.
Australian Journalist JulianAssange was able to expose detailed US's intelligence briefs on many countries over long periods of time, courtesy of the new media.
It was a huge embarrassment to the US government especially to those countries that regarded it a close ally.
Assange is now holed up in Ecuadorian embassy in the UK because he fears an unknown future.
Similarly, Edward Snowden who leaked US intelligence has found safe haven in Russia.
It is very clear that mainstream media is under threat because they no longer hold the exclusive platform to churn out news and define the narratives.
As a result, newspaper sales and TV viewership, and advertising revenues are dropping dangerously making their future bleak.
Radio broadcast industry hasn't been spared either.
Rather alarming, is the way traditional media is trying to reinvent itself so as to remain relevant and in business.
In Uganda, they appear to have been lured into trends that are characteristic of social media for them to beat off competition, which is becoming dangerous as it ruins their credibility.
Every newspaper, radio and television channel is now establishing social media platform in an attempt to be the first to break 'hot' news without the rigorous interrogation of the news source, content and intent.
It is so bad when it comes to radios and televisions in Uganda.
The rush to break stories with little or sometimes no regard to authenticity them is getting overboard and mistakes are being committed virtually every hour, and on every subject matter under discussion.
It is now fashionable for established news media to follow and publish materials from so-called high profile bloggers, facebook, twitter and whatsApp accounts.
The avalanches of online publications most of whom are managed by unprofessional persons and extortionists is making matters worse.
It has gotten more difficulty for the aggrieved persons to effectively seek redress even through courts of law because one can claim that their systems were hacked into and criminal or dirty content loaded.
But I believe that even amidst such challenges, mainstream media ought to stay the course and insist on credible journalism that adheres to rules of completeness of a story.
They need to be firm on unverified scoops even when competing with social media.
Whereas exclusive content may be good for the brand, mainstream media can still compete by offering different perspectives and in-depth coverage of the same stories.
That way, their audiences will find comprehensiveness which is lacking on social media.
And yes, quality journalism is expensive, but it is good business to stand out.
Ofwono Opondo is the executive director of the Uganda Media Centre.