The president of the Uganda Medical Association (UMA), Dr Ekwaro Obuku has accused government of being the major cause and organiser of their industrial action.
Dr Obuku was speaking to journalists in Kampala regarding their strike.
"If you ask me who is organising these strikes, government is the major organiser. If you go to a hospital and find 6 doctors yet they are supposed to deploy 20, who is responsible should a strike happen? Of course the government," he said.
"The chief striker is government, it has not paid its price, there are no drugs low human resource, no blood, mothers have been dying in our hands, hospitals have been labelled markets for coffins. These are the reasons we are striking, so government should not only look at salary demands," he added.
Among other issues that were addressed during the press briefing, doctors said they will only reconsider their actions after meeting president Museveni.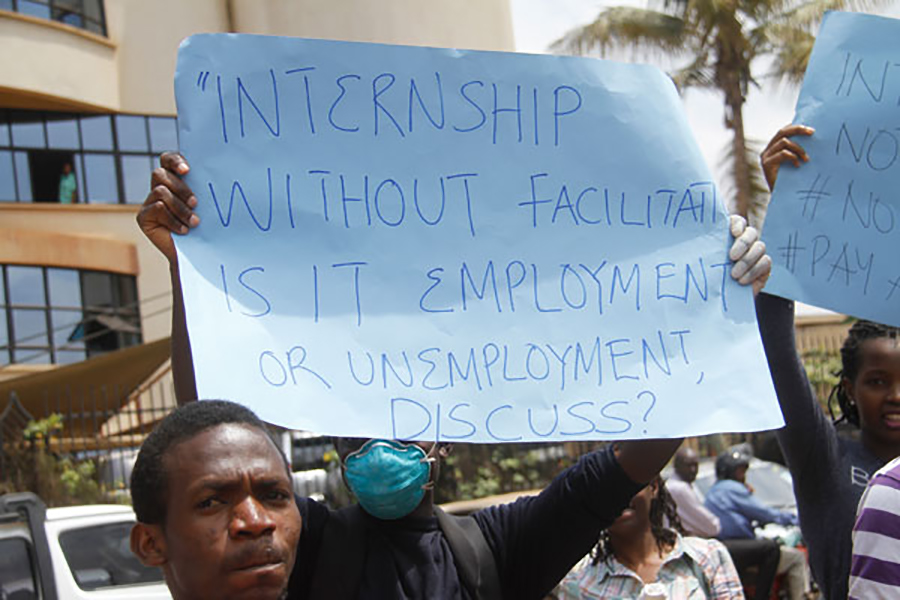 "We are maintaining and scaling up medical emergency though some of our colleagues are considering even withdrawing these" Obuku said.
They also demanded that government institutes a standard salary structure for medical interns who are the gatekeepers of public healthcare system, disbands the Health Monitoring Unit (HMU) that they accuse of mistreating doctors and provide duty allowances.
The doctors also hinted that they will summon the minister of health for disciplinary action since she is a member of the UMA but acting on the contrary.
Yesterday, the minister of health, Dr Ruth Aceng instructed striking doctors to resume work immediately. She said that those who fail to report to duty could call for disciplinary action for themselves.
https://www.facebook.com/nilepostnews/videos/676684339386095/