The Inspector General of Police, Gen.Kale Kayihura has said some people in the police force still look at him as an outcast.
Speaking during the memorial service of the late Senior Superintendent of Police Colleb Mwesigye, commandant Entebbe Aviation Police who passed on at Nakasero hospital, Gen.Kayihura described the deceased as a true comrade in arms who was loyal to him since the day they knew each other.
"I didn't know him before not until he joined the force in 2007 and since then he has been professionally loyal,"Gen.Kayihura said during the memorial service at All Saints' Cathedral in Nakasero on Wednesday.
He however said some police officers have been looking at him with suspicion since he became the police boss.
"Even after 12 years, some people think I am a foreign object. I think only Kasingye and Kaweesi didn't see me as that and I think that is why I was so close to Kaweesi."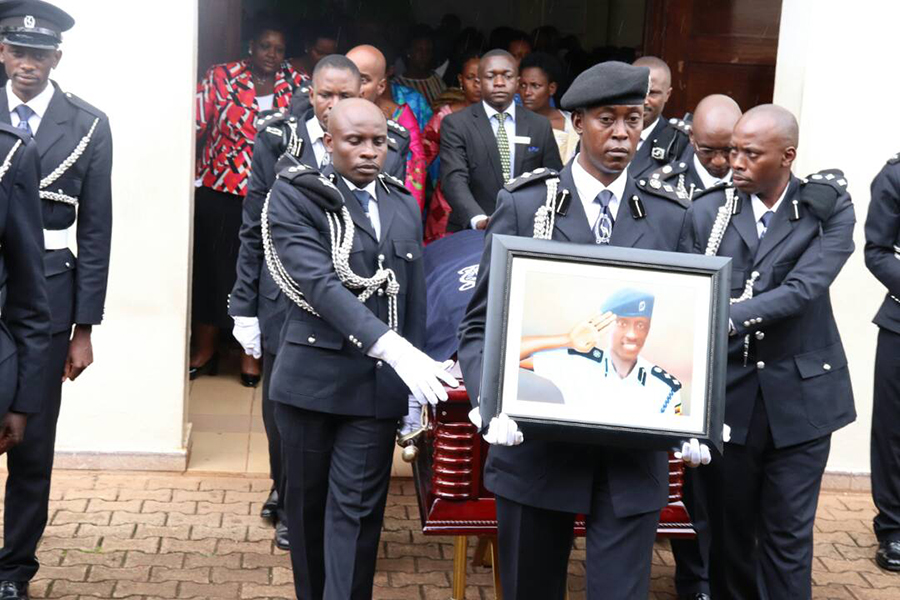 The police boss said that of all the 44000 police men and women under his control, he was able to identify the late Mwesigye as one who caught his eye and stood out from others in the force despite only knowing each other as public servants.
"He was one who couldn't back stab you. He was indeed a comrade in arms," Kayihura said.
Kayihura narrated that on a number of occasions, the late would confide in him about some people who wanted to use him (Mwesigye) for their own selfish benefits adding that on many occasions, they would make reports claiming that the deceased was a rogue.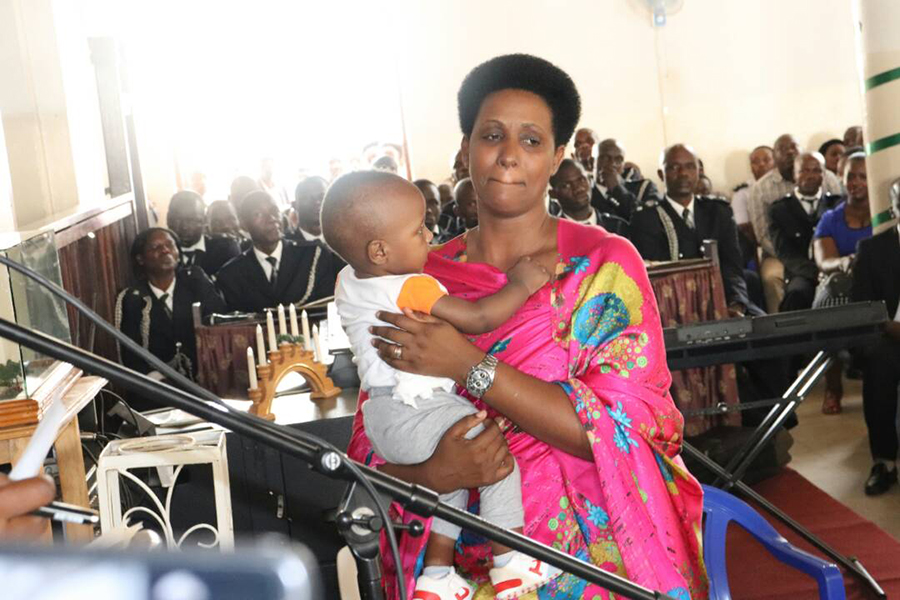 The police boss however said that on all occasions he had to investigate adding that he found out that all those who made reports about the deceased were always jealous about his exceptional performance.
"I warn those of you in superior positions to investigate when you get reports about your juniors. If you don't investigate, it is not only unfair and unjust, but also it undermines the institution," Kayihura said.
"There are a lot of media reports here and there. Some of them are exaggerated but some is truthful. There is a lot of pressure and challenges in your offices but only do the right thing," the police boss said.
Kayihura said that force has lost an officer who was full of promise, hardworking, sharp, disciplined and with integrity.
The late Mwesigye will be laid to rest on Thursday at Mugole village, Bwemukona subcounty in Kiruhura district.