If there is anybody who has seen it all, it is Walabyeki Magoba, a veteran radio journalist, novelist, playwright and a prolific author of 86 books. 
Born in Kamuli, Kikiri in Wakiso district on December 20 1946, Magoba's radio career was launched on Radio Uganda in 1968.
Today, he steers an  oral literature radio program on 88.8 CBS FM.
He is a former columnist with Uganda's defunct oldest newspaper, Munno and was a columnist with Ngabo and Bukedde newspapers.
So how does he keep the fire burning after 50 years of writing?
"I read a lot and whenever I read, I get inspired to either comment on what I have read and eventually that commentary could even become a book," he said.
Writing has given him joy and passion and has been a source of livelihood.
"Writing is part of me so 24 hours for 366 days a year. I am either reading or writing. Whatever I have achieved in life has been through my pen," Magoba, who on the surface looks reserved, said.
He said that initially, he was influenced by Chinua Achebe, the renowned African author who passed away a couple of years ago, and like Achebe, he packaged his writing with so many proverbs.
His play, Zonna Mpayipayi, had many proverbs but now he has been forced to water down on this still to be able to communicate effectively with his vast audience. The main consumers of his works are families and children. This is because he makes sure his writings cut across various age brackets.
Magoba has written more than 86 books and he said he cannot choose which of them is his favourite to him because books are like children to him.
He said: "Probably the public prefers Zonna Mpayipayi and Mbayiwa for the novel.  But for the Children's works they prefer; Wakoze Susu Ku Bulili,  Kintu Ne Bambi and also Tarantina which is both in Luganda and English."
His Inspiration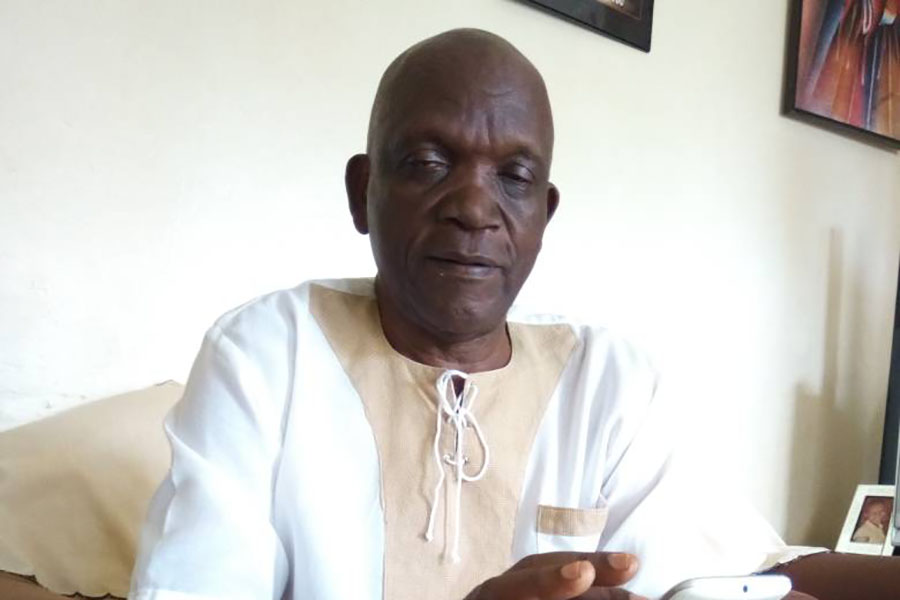 Magoba was inspired by various Luganda authors at the time such as Nsimbi, Kawere and Mpalanyi.
"These were my contemporaries. They made me love literature but as I grew up I looked outside Uganda, so the person who influenced me to write my first novel was Mark Twain with his novel The Adventures  of Tom Sawyer; after reading it in my senior one I wrote an equivalent," he said.
What is the route to prominence, if we may ask Magoba?
"One philosopher said that the way to prominence and power must not be fast, you need to take time.  In fact I was not really competing with anybody or trying to emulate somebody. I was just moving at my own pace," he said.
For those who want to pursue a career in writing Magoba advises that they should start writing right now. But if their inetntion is to make money through writing, he advises that they should look elsewhere.
"What you need to do is to make sure you put across your ideas in the most attractive manner so that the reader will feel compelled to read you more and more and eventually money will come in," he said with an unmistakable firmness in his voice.
He considers Radio Uganda his best training ground for writing and he says it is no wonder that Zonna Mpayipayi won the national cultural centre award at the time.
Comparing his current programme on CBS radio to the programmes he did at Radio Uganda in the 1960s, Magoba says his current show is more of an oral literature program that includes poetry,  riddles,  puzzles and storytelling unlike the radio plays then.
Does he think today's media is heavily politicised compared to the time he worked on radio?
"Not so much," he says as a matter-of -factly. "Because man is a political animal and presently there is much more relative freedom for people to express themselves compared the past.  I look at some newspapers now that would never have come out during Obote I or Obote II regimes."
They say behind every successful man, there is that towering woman. Magoba said his wife of 38 years has been a partner in his success; always on his side to make sure that what he writes is being sold.
His children too, have been helpful.
Many experts in different fields tend to have a selfish streak. they want to be the only reservoirs of their knowledge and do not want to pass it it. Not so for Magoba.
He started a bilingual newsletter which is written by children from different districts in Uganda called Diamond/Daimanda. He moved around schools collecting stories written by children themselves and picking out the best to be published in the newsletter.
"My aim is to groom the children to learn both languages and empower them through literature," he said.
If he died Today, Magoba says he will die a contented man.
"I was contented even ten years ago; I am very satisfied because with the books I have written why wouldn't I say 'thank you my Lord! ' I feel that I have done what I was set to do in life," he said, nonchalantly.
For now, Magoba will now allow thoughts of death of occupy him.
He still works diligently like an excited young employee, believing that the future still holds a lot for him.