Mukono Municipality MP, Betty Nambooze is scheduled to fly out to India today for further treatment.
Nambooze, was one of the legislators who were suspended from parliament for indiscipline in September.
After the legislators were forcefully evicted from the House, some of them sustained injuries and were hospitalised, Nambooze inclusive.
Nambooze claims that she was grabbed by about six security operatives who carried her shoulder-high before dropping her like a sack of potatoes at the parliament parking lot, causing her pain in the lower back area.
She was consequently admitted at Bugolobi Medical Centre in Kampala. According to doctors' reports, she suffered several injuries to the spine and thus was recommended for further medical attention to India.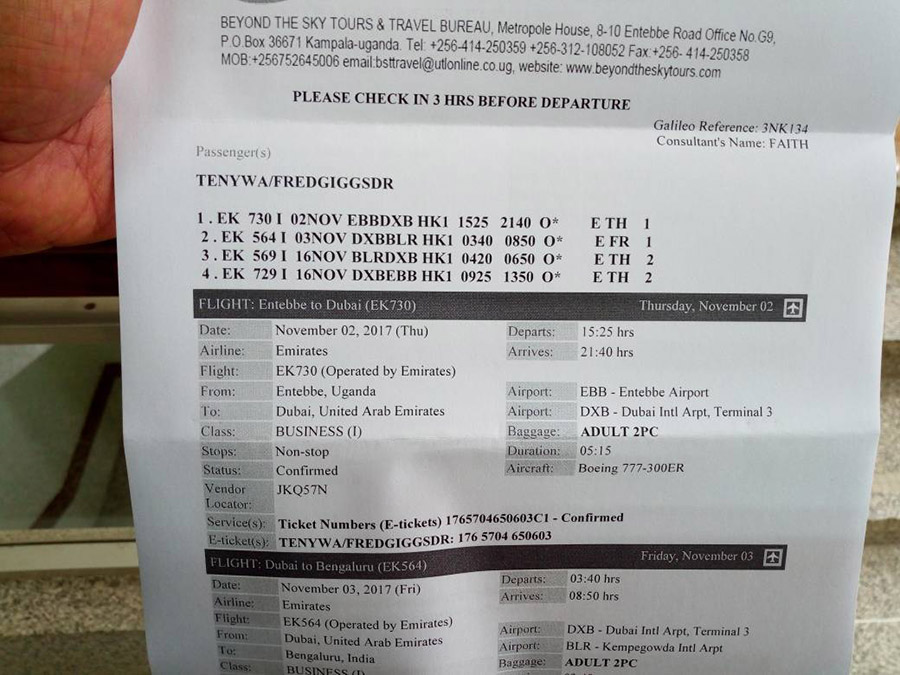 Nile Post has seen air tickets for Nambooze, she departs at 3pm aboard Emirates Airline to Dubai airport before proceeding to Bengaluru India where she is expected tomorrow (Friday) at 8:50am.
Nambooze is expected back to the country on November 16.