In September, three Ugandan boxers who participated in the 2017 AIBA World Championships in Hamburg, Germany vanished from camp.
The three are; David Ayiti, Geoffrey Kakeeto, and African welterweight champion Muzamiru Kakande.
Nile Post's Grace Lindsay Mbabazi caught up with Muzamiru Kakande commonly known as King Kong who shared his experience in Germany (Munich).
Muzamir Kakande, a gold medalist on the continent. The elusive hard-hitting puncher has achieved all that in less than 7 years. With a continental medal already in the bag, he eyes for more rings before he hangs his gloves.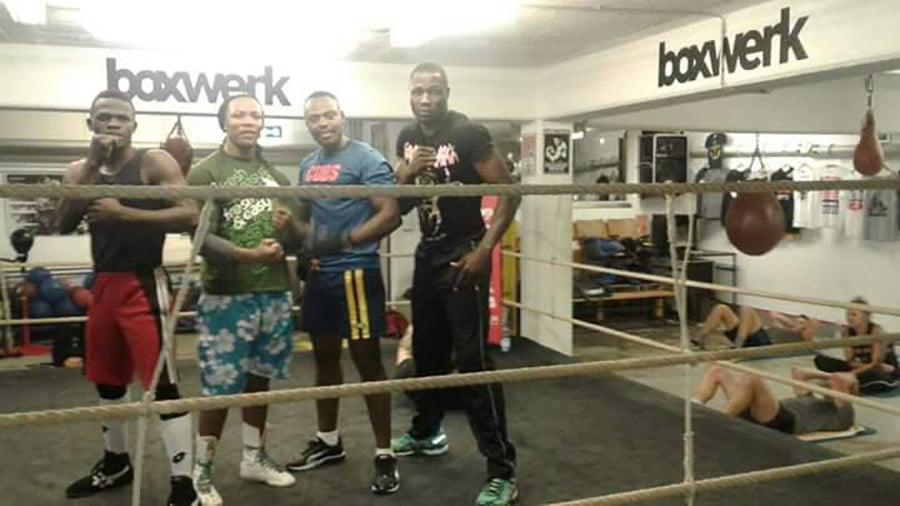 Despite being a champion on the continent the Welterweight Gold champion failed to make it at the world in the World boxing championships in Germany after he lost to USA captain Quinton Randall in the first round.
He says its from here that he chose to redirect his dream by staying in the European country. He shares a Gym (Box Werk) with legendary boxer Kassim Ouma.
"I am trying to catch up with life though it's a new experience for me meeting new people who speak a new language (Germany), I am not used to the weather and a transition of having to train with new coaches. But I have hope I will get used to the system, I am even taking German classes."
Have you participated in any fights since?
"About competition I haven't started fighting. I am training with Box Werk now as I await my license that will be ready early next year but I am happy here because I am transforming so fast and have gained a lot of new skills. With the training here, I can say am reaching the international level that has always been my dream."
When you decided to vanish in Germany, did you get any pressures from people at home? What was your reaction?
"I love my country and it was heart breaking for me to stay because east or west home is the best but it was disturbing how people rushed to Judge me when I decided to stay, like the saying goes Basiima ogenze"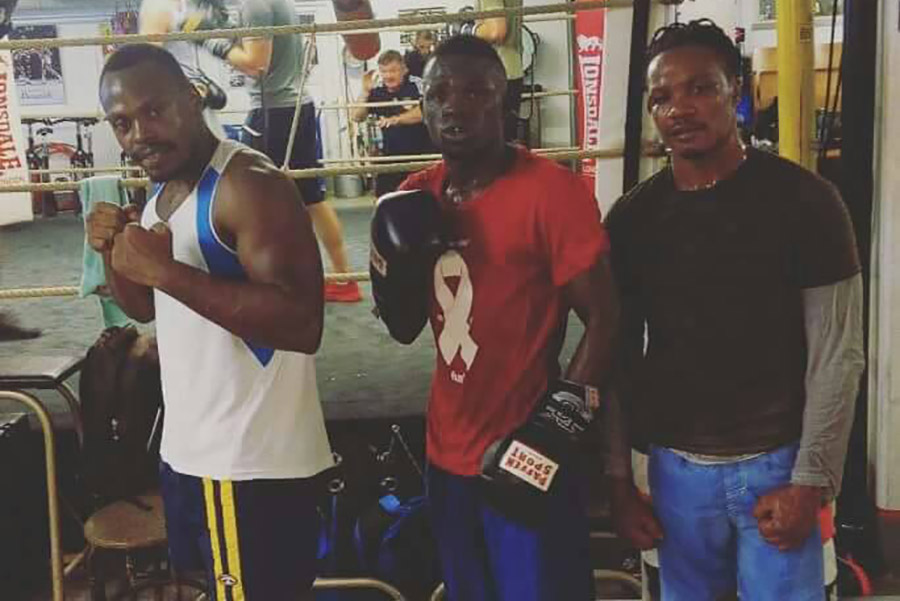 "Like any person who has a dream it was hurting for me to leave my family, a country I got used to, my friends, other boxers, my coaches. But because I have a dream to become the best. If I managed to conquer the continent, my dream is to conquer the World and become the best in my Weight and I know with the help of God and my new coaches I will make it and I will bring honor to my country and everyone that has helped. Wining the world title is my dream and like I shared before, I intend to retire soon."
Kakande's colleagues; Geoffrey Kakeeto stays in Sweden while Ayiti David also stays in Germany.
Kakande won a Gold medal in June this year at the Africa boxing championships that were held in Congo Brazzaville . The welterweight (69kgs) boxer defeated Clair Marvin from Mauritius to become the greatest on the continent.
Muzamiru kakande isn't signed to any club because he awaits to finish his passport issues and a license that will be ready early next year, He says once he gets all that cleared, his focus is now to keep fit and be ready for the boxing league that starts early next year in February where he plans to make make his debut.