In 2013 when news filtered through that Lt Joel Mutabazi, a former body guard of President Paul Kagame had been arrested in Uganda, the police force justified the arrest saying the body guard was wanted in Rwanda to face charges of armed robbery.
Mutabazi was arrested at Sky Hotel in Naalya in August 2013.
In a four page statement issued then, Patrick Onyango, the then police spokesperson for Kampala metropolitan, said Mutabazi's arrest had followed a formal request from Rwanda (see full statement below).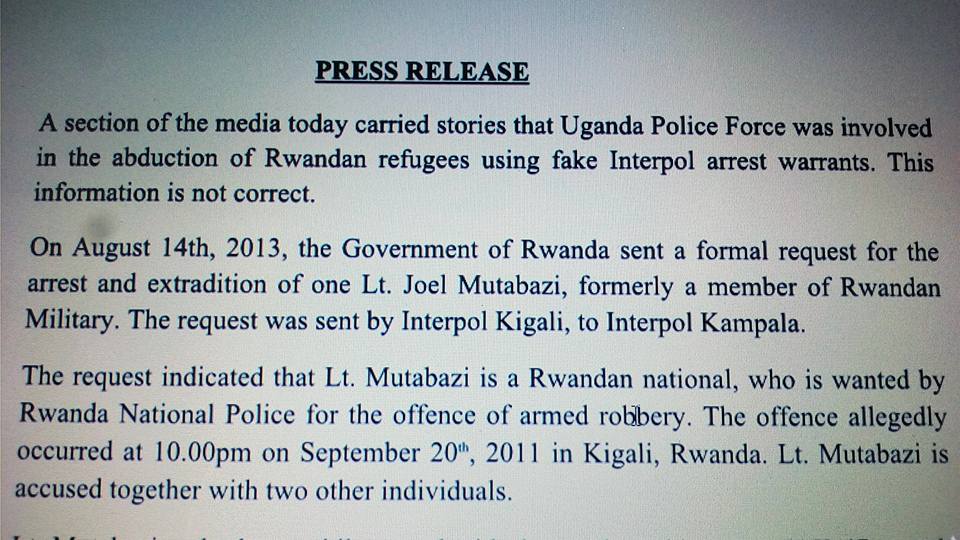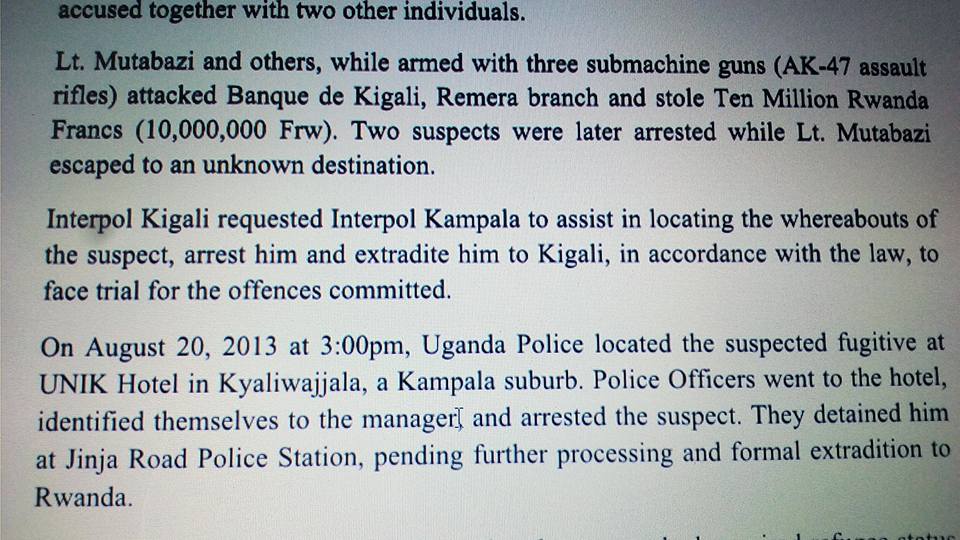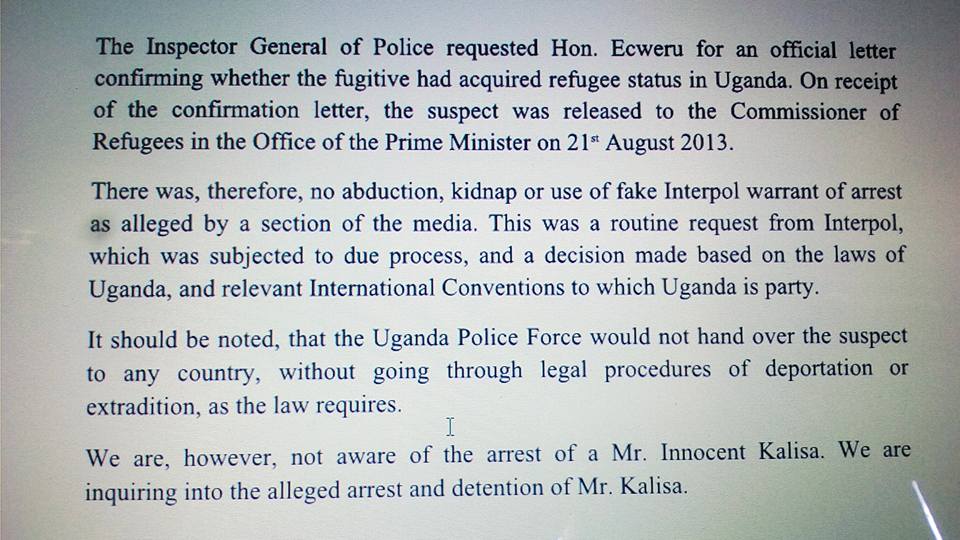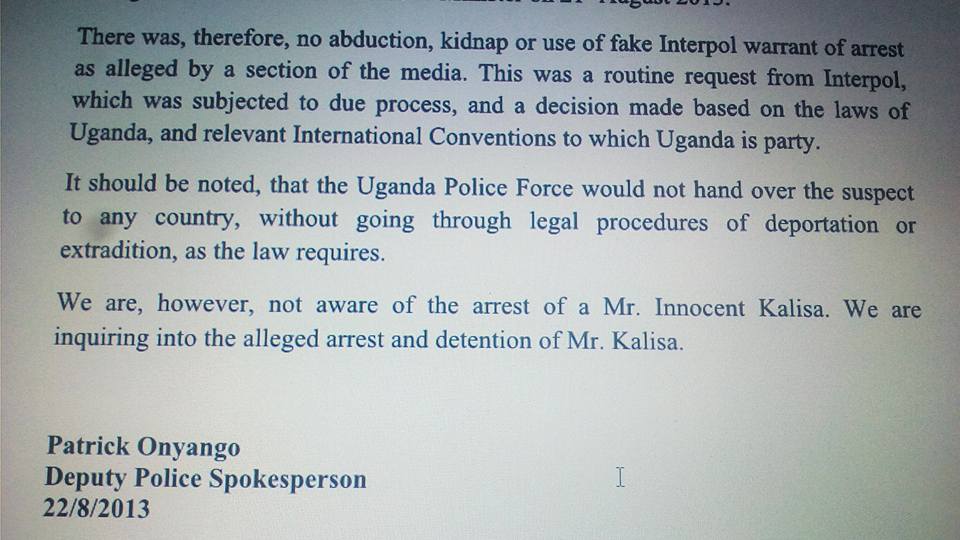 However in a new twist of events, the state now says that Mutabazi's arrest was an act of kidnap and was never officially sanctioned.
That it was a handiwork of a few senior police officers: Nixon Agasiirwe, the former commander police Special Operations Unit and Joel Aguma, the commandant of  Professional Standard Unit.
Indeed on October 27, the General Court Martial formally charged Agasiirwe and Aguma for the kidnap of Mutabazi among other charges.