Kyandondo East member of parliament, Robert Kyagulanyi Ssentamu has written to his official bank to have them refund the Shs 29million deposited there by parliament for consultation on the age limit Bill.
In a letter seen by the Nile Post, the artiste cum politician instructs his Barclays Bank branch at Acacia Mall to divert the money to sender.
"I want our people to know that this is a bribe, when term limits were passed, our MPs were given Shs5m and they have never healed from that embarrassment. This a bribe that I have not touched, and will not touch," Kyagulanyi said.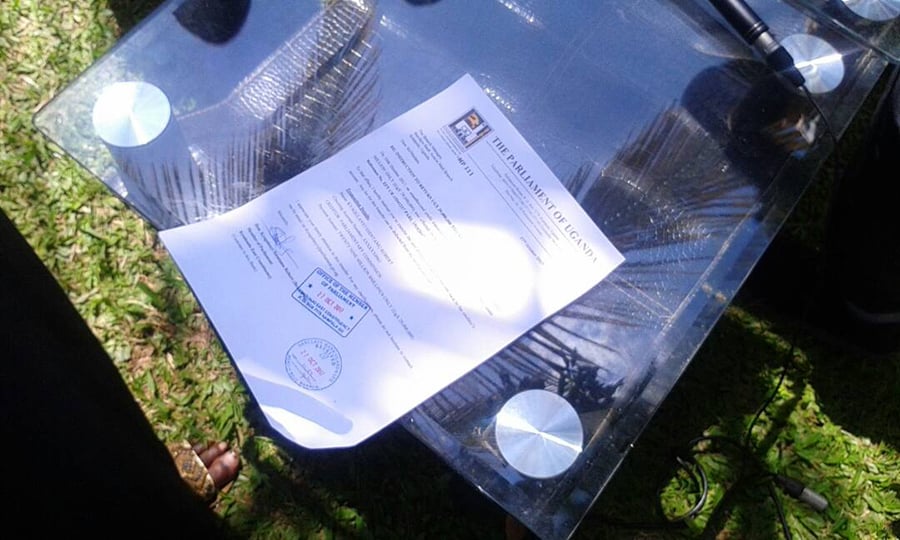 "I have written a letter to the bank to send back that money. And the bank has replied to me that the Shs29 million has been returned to its source," he added.
Dressed in a red combat suit, Kyagulanyi said that legislators are already facilitated enough to carry out consultations. He wondered why the government is so interested in Magyez's Bill that it would incur such an expense.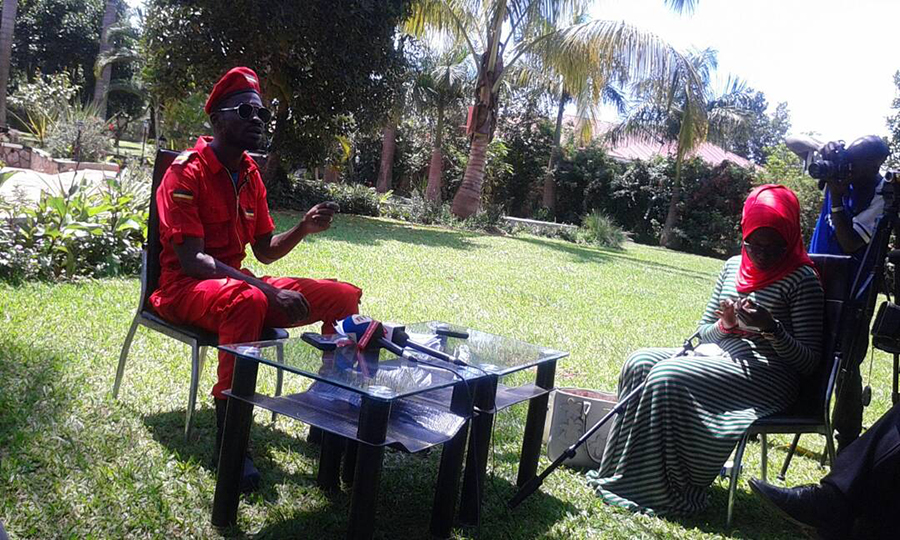 "I have been doing consultations and even tomorrow we have three consultations meetings. We get paid very much, we are actually given too much, we do not need that Shs29m because even the 1.4m they give us for consultation is already too much," he said
"Many members of parliament have been coming up with Bills, its rather surprising that government is spending a lot of tax payers' money on this particular private member's Bill," he added.
Raphael Magyezi moved the Bill that seeks to remove the lower and upper age limit caps. Several opposition critics have argued that despite Magyezi moving the Bill, it has Yoweri Museveni's DNA as it intends to only benefit him.
Consequently, the Bill was sent to the parliamentary legal affairs committee for scrutiny while legislators were given leave to consult over the same in their respective constituencies.
Parliament released Shs 29m to aid in the process. However other legislators have refused to associate with the cash hence have chosen to refund it.
Other MPs that have returned the money include: Mr Ssemujju Nganda (Kiira Municipality), Ms Angeline Osegge (Soroti Woman), Mr William Nzoghu ( Busongora North), Mr Moses Kasibante (Rubaga North), Butambala County MP Mohammad Muwanga Kivumbi and Busiro East MP Medard Segona.
Speaking to NBS TV yesterday, Parliament communications director Chris Obore lashed out at MPs refunding the money, labeling them as "posturers."
Meanwhile NRM Mps opposed to the amendment said they will not return the money. They include; Monica Amoding, Mohammad Nsereko, Theodore Ssekikubo among others.