Singer Edirisa Musuza alias Eddy Kenzo has warned Dembe FM presenter, Isaac Katende alias Kasuku that he should ready himself for a mother of beatings.
Eddy Kenzo in an elaborate video said he was irked by the presenters of Talk and Talk show on Dembe FM, who include; Kasuku and Eddy Ssendi who keep talking bad about musicians in the country.
"What have Ugandan artistes done that you must keep bringing them down, what do you benefit from talking ill about local artistes. How many of you are going to look after our children when u fail us?" a disappointed Kenzo said before adding;
"I am going to come back to Kampala soon and as soon as I hear anyone speaking about Kenzo again, I will come to Dembe FM and pummel them."

Kasuku is no stranger to Kenzo's thumping. In 2014, the singer descended on Kasuku at Centenary Park and whacked him before riding him like a horse.
Kasuku would later drag Kenzo to court over assault.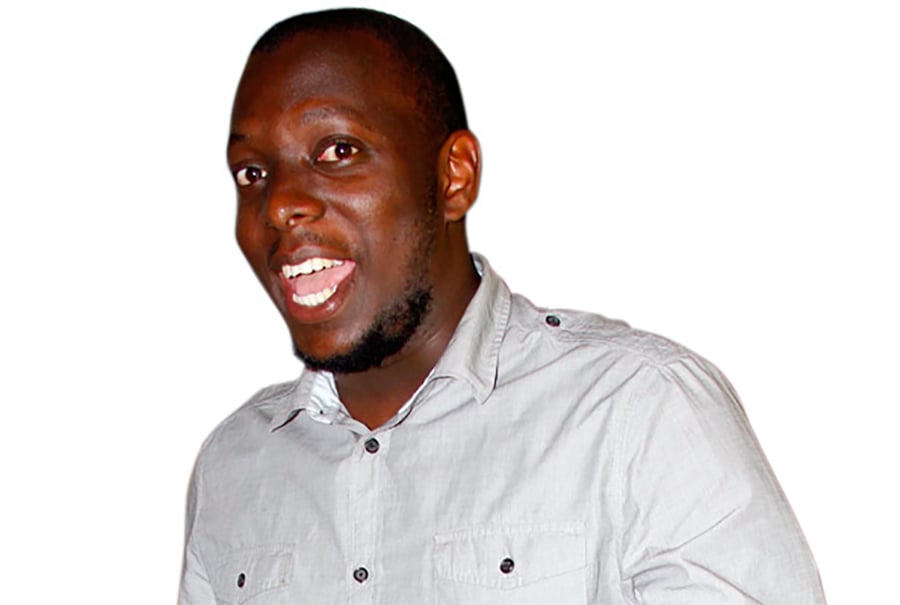 Prior to that, Kasuku had been a recipient of well raised slaps from Jose Chameleone's wife, Daniella Atim Mayanja.
Daniella is said to have walked in on Kasuku as he was presenting in studio before spanking his chubby cheeks continuously for reporting that their house in Seguku was on sale after the couple failed to pay a bank loan.
Kasuku would later insist he was slapped for reporting the truth.