Starting mid November, The Observer newspaper shall come out once a week, the management of the company told staff in a meeting early today.
The Observer had in 2013 gone tri-weekly as it tried to extend its reach and influence and boost its financial position.
Multiple sources at the newspaper told The Nile Post that the decision was announced by James Tumusiime, the managing editor, at a tense editorial meeting.
Tumusiime reportedly told the staff that management had decided to scale back because it had become financially unsustainable to print three editions per week.
Tumusiime however promised that the weekly paper is going to be bigger and more engaging.
It shall be coming out on Fridays.
He also said the company is going to put more emphasis on its website and make it more vibrant.
The website, www.observer.ug, is the 70th most visited site in Uganda according to alexa.com, which monitors global web traffic.
It is still unclear whether the changes shall result into job cuts.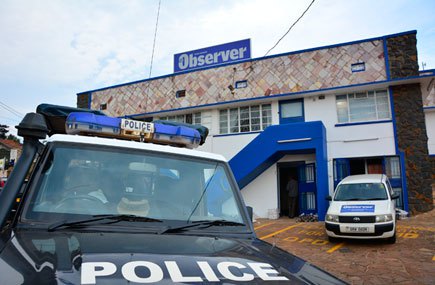 Started in March 2004, The Observer has carved out a niche as a deep, analytical investigative paper.
It has broken some of the biggest political stories and remains a trusted source of political news.
The Observer was started by a group of senior journalists, who broke away from The Monitor, after they disagreed with the direction the management was taking the Namuwongo based daily.
The group was led by Kevin Ogen Aliro, who died in November 2005, a few months after the paper had celebrated its first birthday.
Yet like many media institutions and other companies, The Observer has not been spared of the financial perils afflicting the economy.
With advertisers tightening their purses, a general fall in circulation figures, and the competition brought upon by digital and social media platforms, the going has been rough for the newspaper over the last couple of years.
Neither has it been smooth sailing for other industry players.
The Vision Group announced this month that newspaper copy sales had dropped by 8.6% between 2016 and today while print advertising is down by 8% in the same period.