The National Resistance Movement (NRM) party chief whip, Ruth Nankabirwa says media reports alleging that legislators affiliated to the party were induced with cash to support the age limit removal, have infuriated President Museveni.
Ms Nankabirwa was speaking at parliament, where the ruling party is currently holding a caucus on age limit behind closed doors. The caucus will be addressed by Museveni shortly.
Several media have reported that legislators clamoring for the removal of age limit have been bribed with staggering cash figures, some to the tune of over Shs800m to say aye to Raphael Magyezi's constitutional amendment proposal.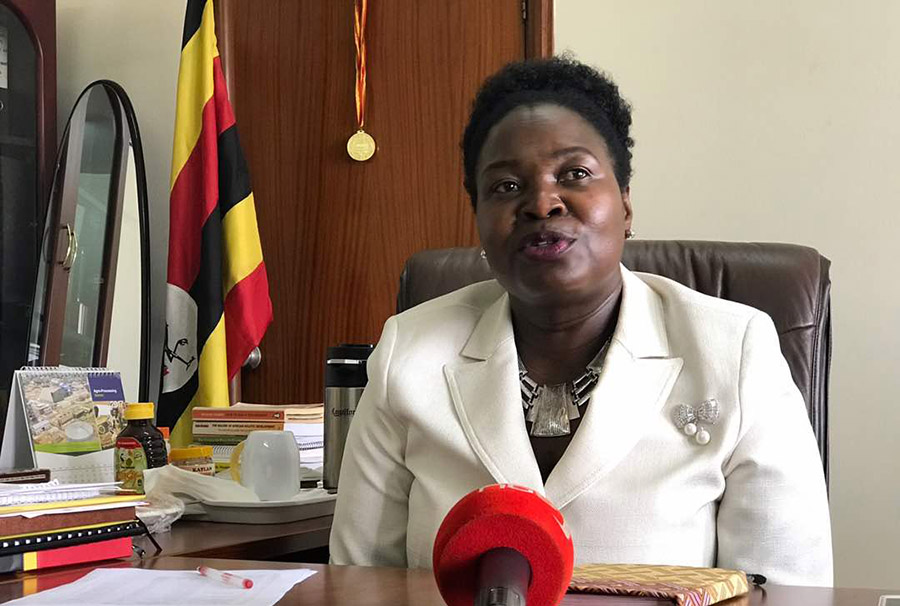 Mr Magyezi, in the age limit Bill proposes that both the upper and lower age qualifications for the Presidential and LCV chairperson offices be scrapped. Although the legislator confutes the move is not intended to benefit President Museveni who will have clocked 76 years by end of his official term, several opposition members maintain his Bill carries Museveni's DNA.
Other media reports went further to claim Magyezi and group had been slapped with bundles of cash to own the bill and charismatically push for it.
But Ms Nankabirwa insists no one has picked any cash, or at least not yet.
"The president is annoyed with the media because of reporting wrongly about money they have no proof of. No one has been given money as yet!" Nankabirwa said.
"In fact, NRM is too broke to afford to pay us facilitation you are talking about," she added.
Nankabirwa also reiterated that the caucus does not intend to discuss money issues, but ways in which the party should handle issues in the face of the controversial age limit Bill.
"My advice to NRM MPs still stands; Consultations are not about rallies and gathering people. It is about engaging their electorates to make them understand the good will of age limit removal. We don't hope to talk about money. There is no money," she said.
Meanwhile, there was drama at the parliament when rebel MPs; Mohammad Nsereko, Wilfred Niwagaba, Barnabas Tinkasimiire, and Theodore Ssekikubo showed up for the caucus meeting. The quads would later be bounced as their loyalty to the party is doubtable.