Opposition Members of Parliament have asked the public to do all it takes to ensure they make life for those in support of lifting of the age limit difficult.
Speaking at the beginning of their joint  consultation meetings in Kampala, opposition legislators said that it is high time they force their counterparts from the ruling NRM party to retract support for lifting of the age limit from the constitution.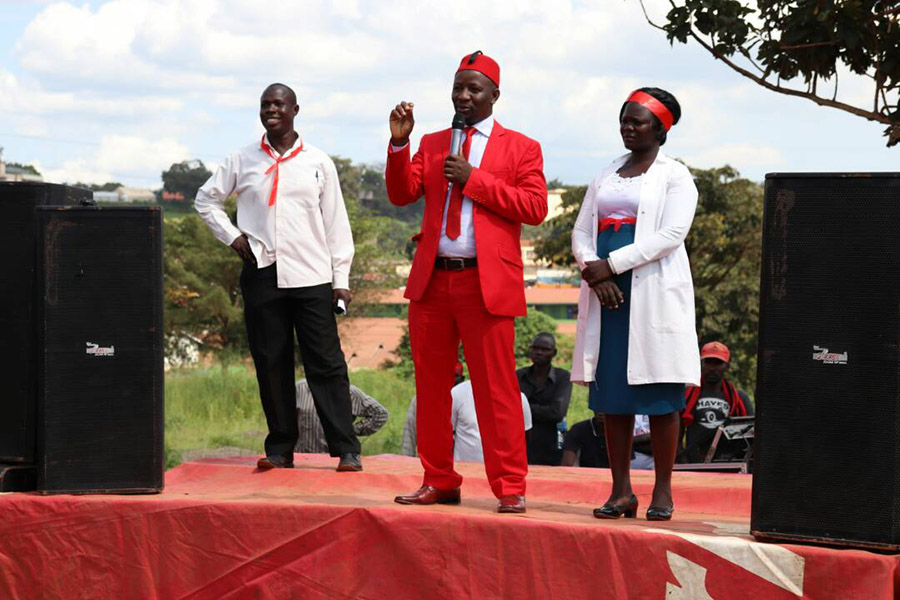 "If they come to your shops, don't sell anything to them. If they come to sit with you in church, don't allow them. If they insist, walk out and leave the church so they can stay alone,"Makindye East MP Ibrahim Kasozi told locals at Naguru Community centre in Nakawa division on Friday afternoon.
The opposition legislators said that this is the only chance that Ugandans have to ensure a peaceful transition but noted this can only be done with all efforts put together.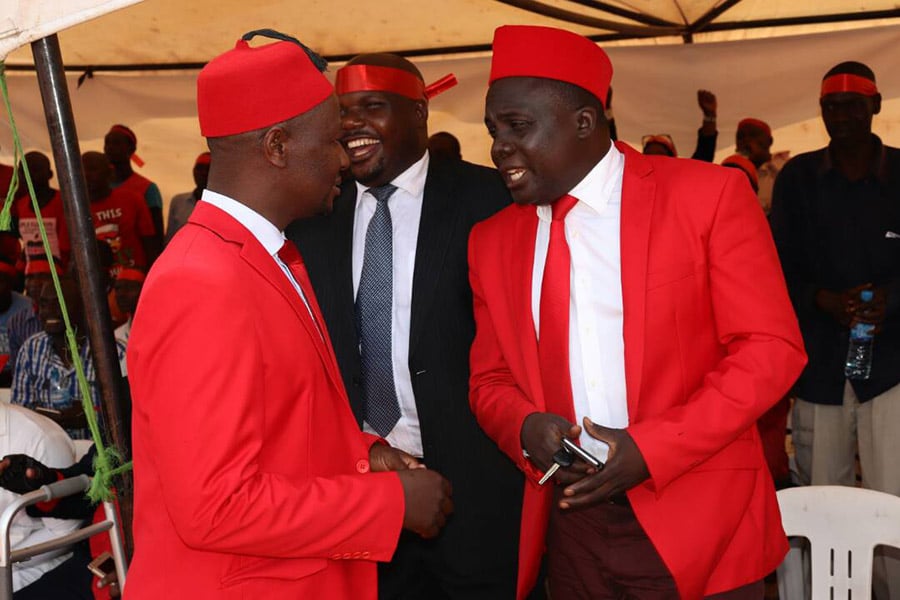 Rubaga North constituency MP Moses Kasibante told locals that as opposition, their goal is not consulting them whether to lift the age limit from the constitution or not but rather telling them what to do with anyone who tampers with the Constitution.
"When they come to funerals, make their way back home easy by forcing them away. You should make sure they don't drive home but pick their vehicles from nearby police stations,"Kasibante said.
Reports have it that all Members of Parliament are to get twenty nine million shillings to enable them carry out consultations but the opposition legislators said they will not accept the money .
The legislators clad either in red attire or with red ribbons around their heads said they would make life for President Museveni hard until he gives up on plans to have the constitution changed to amend the age limit.
"He(Museveni) led us while he was a youth, he is ruling us in his old age but we shall not allow him rule us until he dies. It is time for youths to fight for our country.Put on red ribbons wherever you go to show him that it is high time he relinquished power,"Kira Municipality MP Ibrahim Ssemujju Nganda told locals.
The meeting was also attended by other opposition politicians including  the Leader of Opposition Winnie Kiiza, FDC president ,Maj.Gen.Mugisha Muntu and Kampala Lord Mayor Erias Lukwago  among other politicians.
The motion to introduce a private members bill was  moved by Igara West MP Raphael Magyezi recently seeks to among others, lifting  the presidential age limit under Article 102(b) of the Constitution.
Article 102 (b) emphasises 75 and 35 as the highest and lowest age limits for any to contest as president.