Coach Moses Basena has expressed concern over the poor state in which the pitch at Namboole stadium is, a few hours to their group E encounter with Ghana in the World Cup qualifiers.
Addressing the pre-match press briefing on Friday, Basena said that despite his players being in good shape, his only worry is the pitch.
"Our only worry is the sorry state in which the pitch is as we head into the game tomorrow,"Basena said. "It needs very good technical ability of players but we shall encounter whichever situation comes our way be it weather to see we win the game."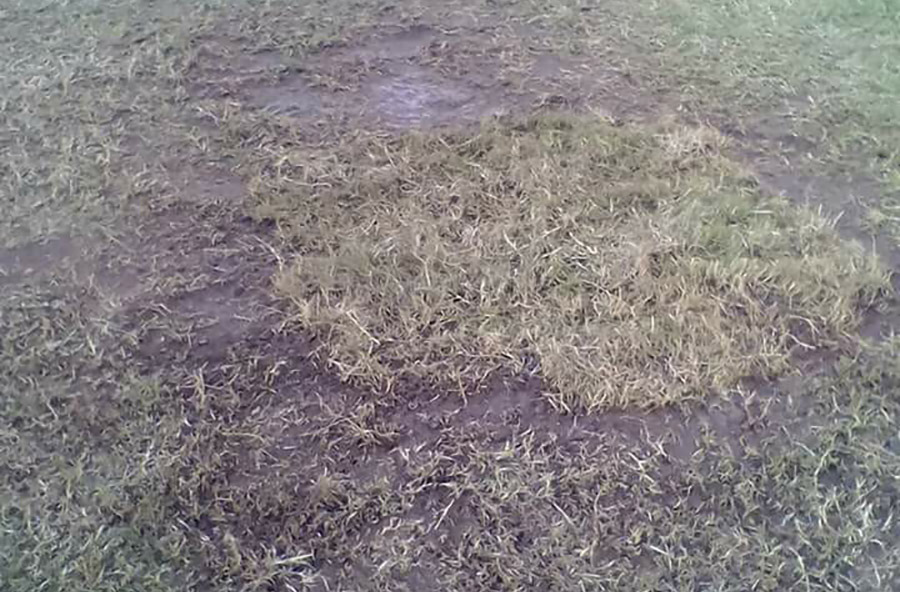 Namboole stadium early this week hosted the independence night prayers for renowned city Pastor Aloysius Bujingo of the House of Prayer ministries international.
Basena explained that a bumpy pitch would require extra efforts but noted that this should not be a scapegoat for his team's loss, adding that the players have in the past played at worse pitches than Namboole.
Asked on the two players; Khalid Aucho and Murshid Jjuuko who will miss the game due to suspension, the Cranes interim coach said that should not be an issue to cause headache for the team because there are other replacements.
"We shall miss them because they have always been consistent but we cannot delve onto that.We pride in playing as a unit. Cranes has always played as a unit despite individuals contributing to the unit,"he said.
"We have a duty that we have to perform well." Proline defender Savio Kabugo promised that he would replicate the performance he had in 2014 as Uganda beat Ghana home.
Kabugo scored the lone goal that saw Uganda beat Ghana in 2014 at Namboole. "If given chance,I promise to do what I did to them then,"Kabugo said on Friday.
Uganda are second in the group on seven points whereas Ghana are third, two points below the hosts. The winner of the group will automatically qualify for world cup in Rusia in 2018.