Brought in to resurrect the Club that has gone for years without domestic triumph and fading presence, Jurgen Klopp continues to add doubt to the drought.
Maybe History could hold for the monument but it's moments in particular that count for the game that continues to evolve. Real Madrid, Bayern Munich, Barcelona or Manchester United would be drowned in self-admiration by now for the history they have created. But it's the hunger for a legacy so big that creates a crisis even where it doesn't seem to be.
However, with Liverpool, it's not like today where decisions have to be made sooner and quicker, as a means to mitigate possible anarchy. who knows if the decision to Liverpool's direction came and left yesterday?
Apparently, their direction seems to be lost somewhere between a culture that accrues to Consensus-based decision making; always expected to make up for that constructive and collaborative solution that is self-evident to all.
But does it really yield a standing decision or just a more satisfactory one?
Will the Liverpool board save a thing if they find themselves stuck in the 'New England Sports Ventures' hymn?
Just a little bit of background, there were positive expectations at the start of 2017/18 and indeed the train was gathering steam but no one could see that it would be hurtling down the tracks towards Liverpool at this moment in time.
I mean who beats Bayern 3-0 in preseason, runs down Hoffenheim 6-3 in the Champions league beats Chamberlain (Arsenal) 4-0 and not walk head straight-up? That was an impressive run I guess but perhaps, we should always be aware of the warning signs and never get carried away by certain moments.
Jurgen Klopp is partly to blame for the current woes going on at the Merseyside Club who are currently seventh at home with a goal difference of one, and are yet to register a win in the champions League. It goes back to the decisions he made during the summer transfer window.
There was a huge transfer talk than the activity itself at Anfield and little sense can be made of what the window made for the five-time Champions League winners. A number of players were targeted but the biggest score was the retention of Phillipe Coutinho who almost succeeded in forcing a move to Barcelona. I clearly did not understand how Thomas Lemar suddenly became Oxlade Chamberlain. This could partly explain the reason why the German tactician looks like he can't solve the problems at the Club while on the touchline.
The Kops have come under severe criticism this season, for their turbulent results, most especially their performance in defense. Can you blame the players? The players being mentally weak not to step up their performance, Yes! But for the quality absolutely not.
Oxlade Chamberlain wasn't the quality a rush signing should command, neither have Dominic Solanke and Andy Robertson the experience to play for a Club with historically huge ambitions.
What Liverpool needed were a genuine Goalkeeper, a central defender and an accountable center forward. But that wasn't done and neither did it appear to be part of Klopp's plans.
When Southampton's Virgil van Dijk's move to Anfield fell through, Klopp should have thought it wise not to let go of Mamadou Sakho or Lucas Leiva. Perhaps this explains their goal difference this season, making them worse than they were 2-years ago.
Klopp's philosophy has been a greatly expressed but cannot be judged as improved in comparison to Brendan Rodgers 2015 side. Rodgers had three players running the game for the whole season and could at least make up for the conceding by scoring many.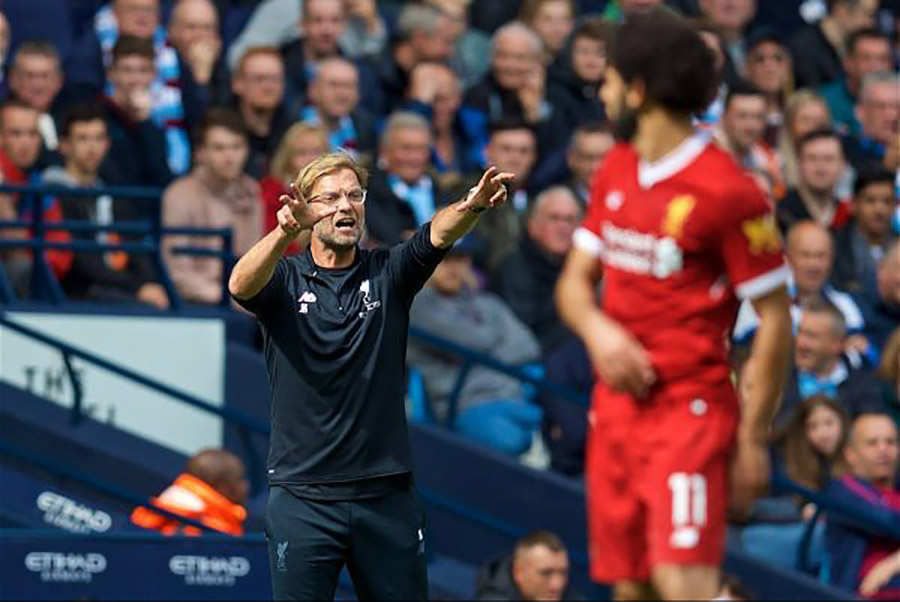 Klopp has Sadio Mane, Mohamed Salah, Coutinho, Daniel Sturridge, Georginio Wijnaldum and Roberto Firminho but trying to fit all the players together hasn't worked at all. The fact that he keeps shifting Roberto Firminho to the unfamiliar central striking role has made the Brazilian more of a pedestrian. Things are not any better with Coutinho now seemingly destined for a deeper role than he was last season.
It looks easy on paper but the reality is somethings do not work at the instant as cohesion is key in any team's setup. For mitigation, they said their worst defeat was against Manchester City but the easier games were more and nothing was any different. Should we wait for the big ones against Tottenham, Chelsea or Man United? What shall we make of Everton's Ronald Koeman or Crystal Palace's Roy Hodgson?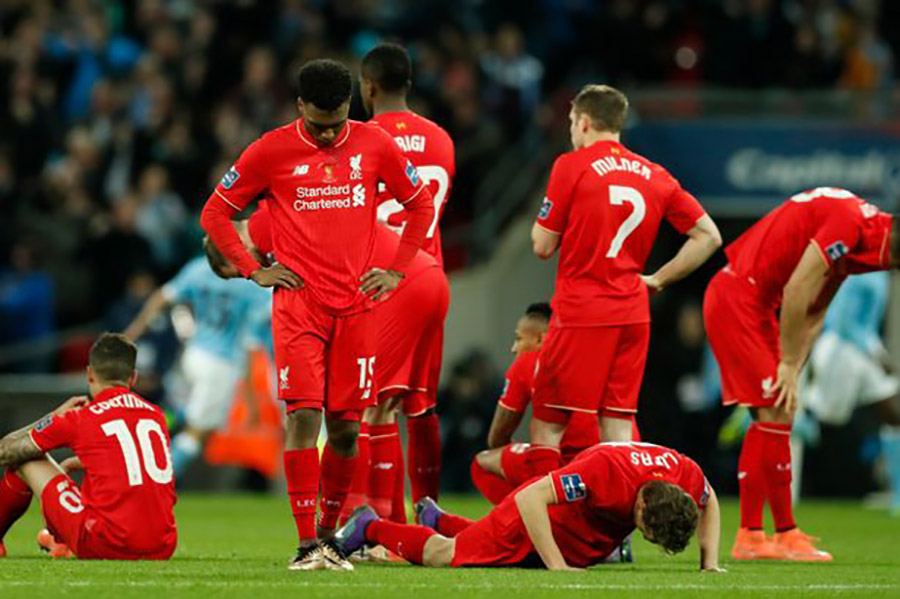 Not winning may not be the biggest problem but failing to convert the chances created shows there is a bigger problem than what we see. The way Liverpool have handled Club activities over the years portrays a continued lack of direction and that is represented by the results on the field.
The difference between a team with ambition and one without, lies in decisions. If Liverpool's heart was to be at the same level as history puts them, then I believe Klopp wouldn't be that comfortable.
Mourinho and Guardiola used their first seasons to figure-out what their second seasons would be and are now effective. What was Klopp planning?
Liverpool have not learned the value of timely decisions and it can be reflected in the way they could not fire Benitez for the 20m pounds and allowed Kenny Dalglish to voluntarily step down for the second time back in 2012. For 'elite' teams that Liverpool is meant to be rubbing shoulders with fire a coach even after losing one-game that they consider culturally demeaning.
When will a threat be issued to Klopp? Bayern have fired Ancelotti, Conte was at the start of the season under fire and a less ambitious crystal Palace fired Frank after four games.
I hope Liverpool won't wait until they fail to qualify for the 2019/20 Champions League to do what is expected of them at this moment in time.