There was drama at City Hall , the headquarters of KCCA prompting the presiding Chief Magistrate  to suspend the swearing-in ceremony.
Drama started when Kampala Central Lord Councillor Moses Kataabu donning a red beret  came to the swearing-in podium on chains and a placard with a demand, "Museveni free political prisoners."
However, before taking to the podium, the presiding Buganda Road Court Chief Magistrate, Mariam Ayo  warned Kataabu against his gestures and asked him to remove the chains since it was indecent dressing.
"Everyone here is free," Ayo said, prompting an exchange with Kataabu.
"What is the problem with this? I am here to take oath and that has no problem. Ugandans are not free. We are not free," Kataabu said.
In response, the magistrate insisted the councillor would not be allowed to take oath without removing the chains.
"We are not forcing you but directing that you remove that. Unless you remove it, you are not going to take oath," the Buganda Road court magistrate said.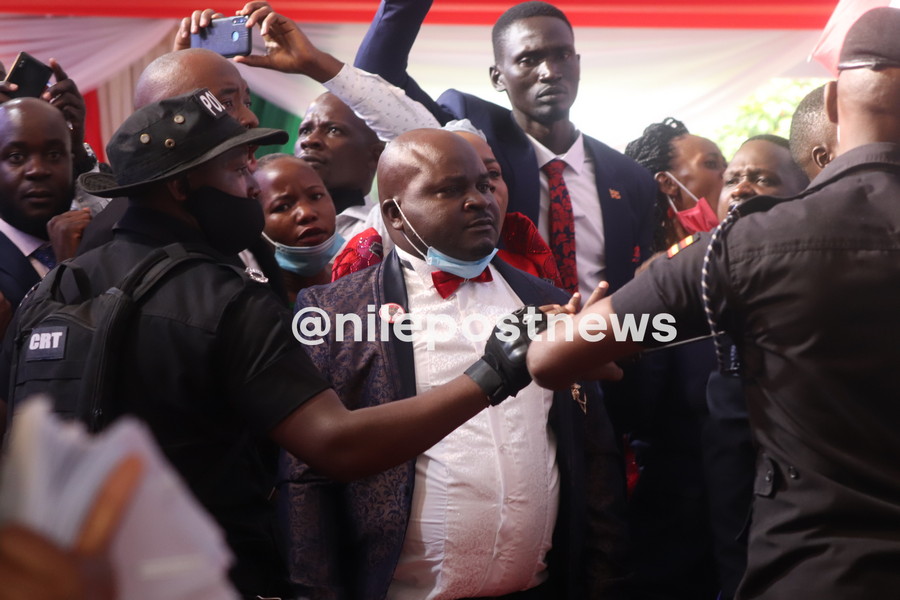 After realizing her pleas were falling on deaf ears, she announced adjournment of the swearing-in ceremony until further notice before she walked away.
Meanwhile, more drama ensued as several councilors exchanged with Counter Terrorism police officers in charge of security at the event who tried to calm down the situation.
Later,  the audience, mostly comprising councilors was heard chanting Robert Kyagulanyi's Tuliyambala engule song .
By the time of this publication, the function had been halted after the Chief Magistrate who is supposed to preside over the swearing-in walked away in protest.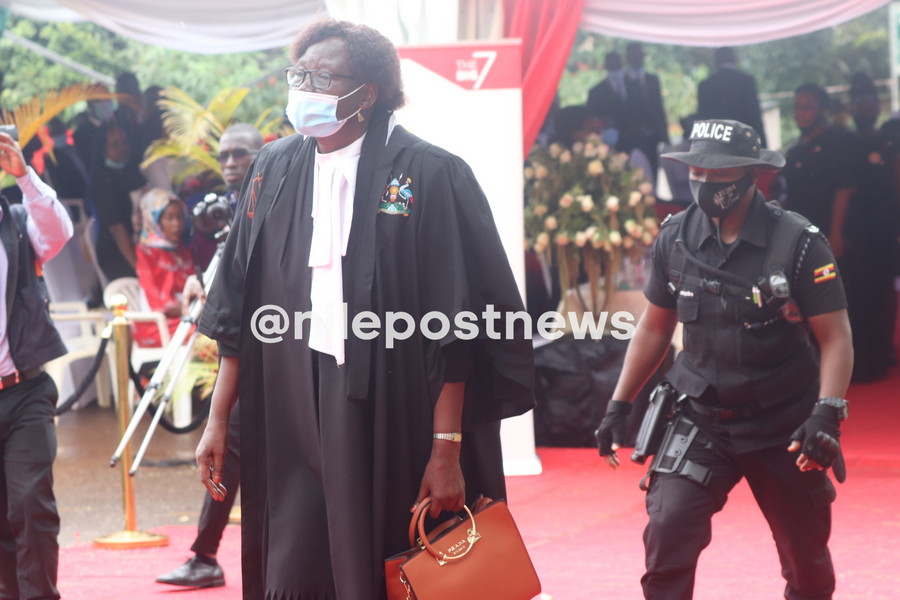 UPDATE (12:40pm): The swearing in ceremony has resumed under tight security with councillors following agreed upon protocol.