Social distancing is one of the major SOPs the World Health Organization (WHO) has urged the global population to observe to curb the spread of the COVID19 pandemic that has had such a huge human cost.
However, this social distancing concept has inevitably become an unimaginable luxury to many high populace cities of Sub-Saharan Africa like downtown Kampala, Uganda.
Kampala is a city that brings people together from all parts of the country and foreigners for economic activities, exchange of ideas and innovativeness. At the same time, however, the government and the Kampala Capital City Authority (KCCA) have failed to manage rural-urban migrations and stemming urbanization rates, which are exceeding the authorities' ability to plan and prepare for the respective housing and infrastructural development thus congestion and pollution making the urban population a crucible of sanitation and respiratory pandemics.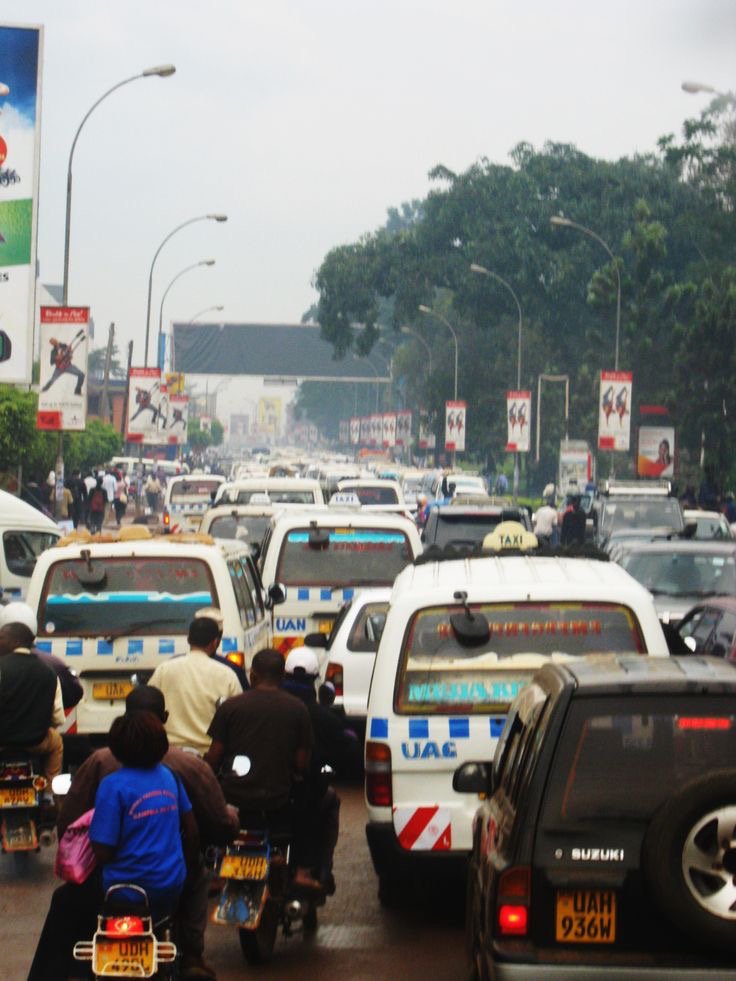 In a city currently characterized by economic uncertainty, poverty rates that are estimated to rise to 18.8%, slum development and the majority of the informally employed people working hand to mouth, it is more or less impractical to observe and maintain "social distance" because people can't stay at home and wait until the pandemic is over. Having space or the luxury to stay at home has become yet another way social and economic inequalities manifest themselves among any given population.
In early June and mid-July 2020 when public transport and several arcades, malls and shops were allowed to operate respectively across the country, cases escalated by 50% because of the increased social and economic interactions. There were speculations that arcades like Namaganda Plaza and Garilaaya in downtown Kampala would be closed again should they fail to observe the anti-Covid19 SOPs.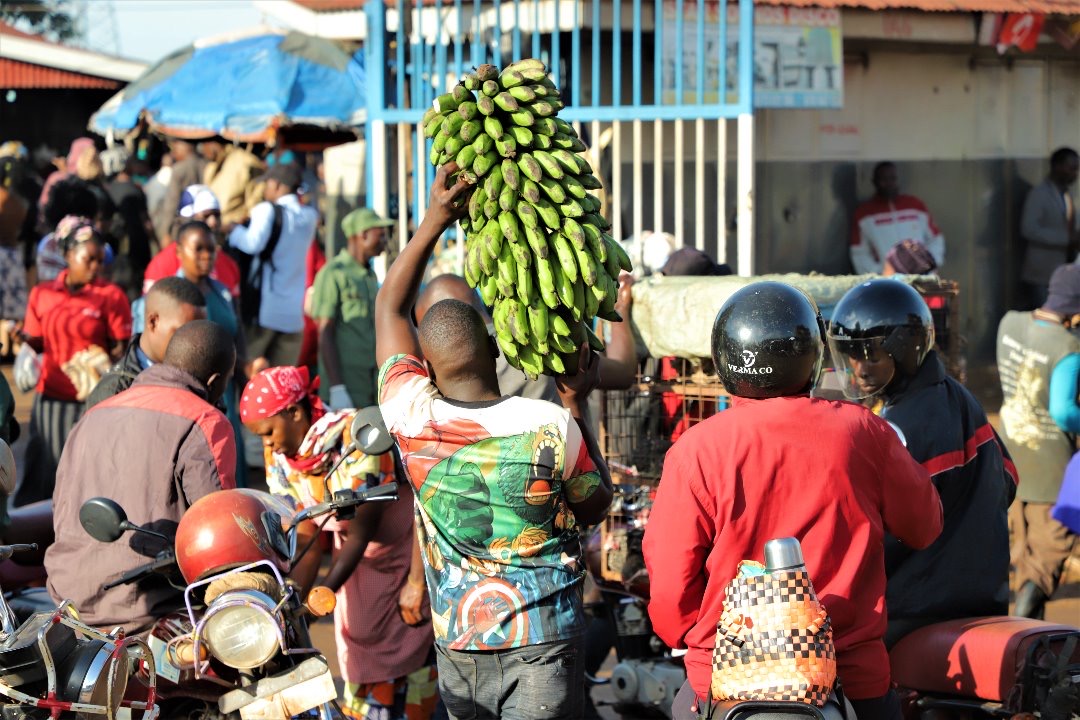 The hustle and bustle in Kikuubo; the biggest general merchandise market-area in Kampala is also one of the biggest challenges the country is experiencing as it stumbles into stage 4 of the pandemic. Trucks with merchandise coming in and out of Kikuubo lane, street vendors yelling at passersby luring them into a purchase, shoulder to shoulder human interactions of people trying to get goods at a fair price is a typical experience in this place.
The issue of public transport is also putting the government's efforts against the pandemic down the drain. Because of the current economic plunge, a few taxi drivers and conductors are now stealthily loading their taxis to full capacity just to make extra buck.
"Fellow Ugandans, it has come to my attention that some taxi operators and motorists are not obeying the COVID19 guidelines in place. With the increasing cases of community transmission, we may be forced to halt public transport," tweeted the state minister of works and transport. These large concentrations of people and SOP negligence inevitably avail greater challenges in tracing COVID19 cases thus putting the country's health system in extreme jeopardy regardless of its already existing underlying constraints.
Practical solution
Increased resilience to future unknown crises could however be the only practical solution. The outbreak of new pandemics and other uncertainties is very possible simply because humanity is continuing to disrupt the natural eco-system. Flooded lanes along Ssebaana Kizito Road during the rainy season and air, water and noise pollution in Kampala and its outskirts aren't news to our ears. Therefore, on our rocky path to recovery, we must employ natural-based solutions that have a mitigated impact on the natural eco-system to improve the social, economic and environmental development of Kampala.
It is also upon us to advocate for cleaner, safer, better architectural building designs and technological innovativeness for better preparedness for future crises. KCCA is redesigning the city's road architecture with a well-demarcated 3.5-kilometre cycling corridor via streets like Namirembe Road, Luwum Street and William Street. With this, there is optimism that cycling will create a more resilient mobility system that can address challenges of overcrowded walking lanes, air and noise pollution as well as climate change.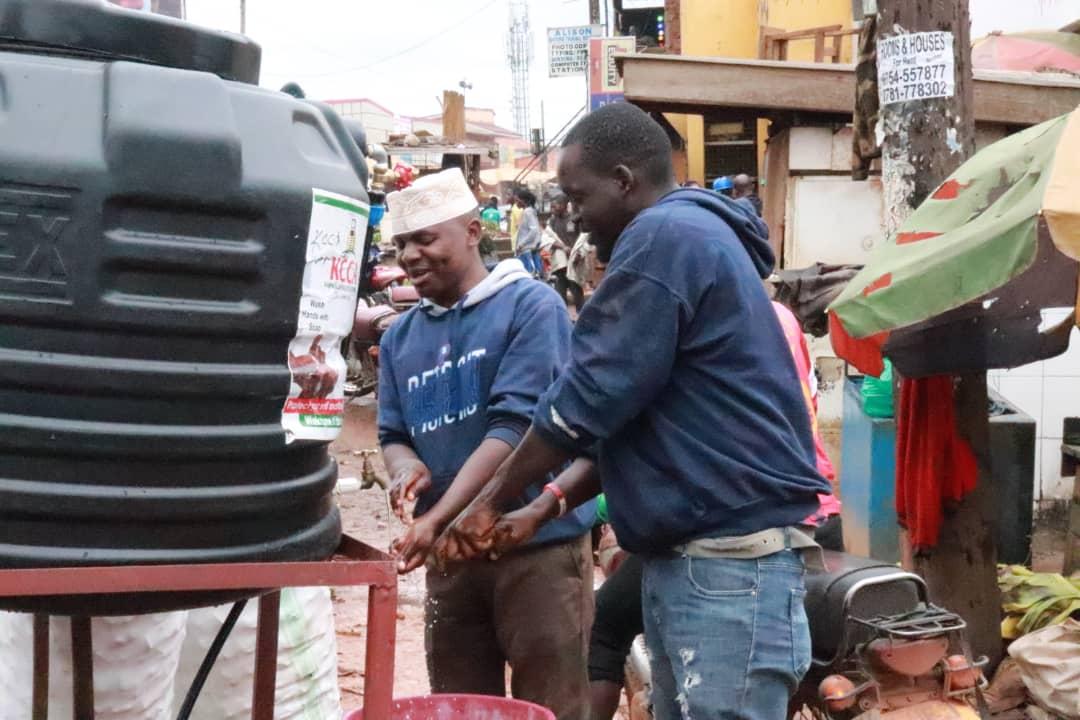 For the emerging architecture, designs must be embedded on future mitigation of diseases and other natural incidences. The proprietors of the Hopping center along Ben Kiwanuka Street; an upcoming arcade in Kampala have placed a permanent hand washing spot for people something rare on most of the arcades in the city. Housing and commercial accommodation infrastructure owners should be in place to redesign their properties with enough ventilation, bigger balconies and terraces, more natural light and constant supply of water for a sanitary environment.
There is so much at stake and that is why scientists are working around the clock to find a vaccine. But as we try to move forward towards a "new normal" we must learn from our past and change for a better living.
MACLEAN ATUHAIRE is a UGANDAN writer/author whose work has been published by the Nile Post. Her work focuses on socio-economic issues that she hopes is impactful and enlightening to the readers. Get in touch with her at [email protected] and follow her on twitter at @AtuhaireMaclea.