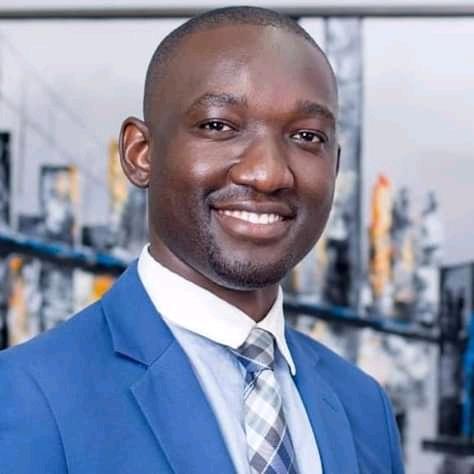 Ivan A. Ojakol
The 'gig' economy which refers to a piece of work done, rather than being tied down by a brick and mortar, 8 am-5 pm job has increasingly become the norm.
The revolutionary, gig economy startup, SafeBoda with its 11,000 riders has been at the helm of creating economic opportunities for the youth in Uganda, Kenya and Nigeria.
SafeBoda works similarly to other ride-hailing companies; creating a platform that connects riders, who are independent contractors, and not employees of SafeBoda to customers.
The riders operate on the SafeBoda platform subject to the company's Terms and Conditions and only pay the company a commission off every ride.
Credit to the Government of Uganda for not interfering per se with this business model that has self-regulated.
The government has perhaps inadvertently practiced the now global best practice for the technology industry, 'Regulatory Sandboxing'.
This refers to a practice where a regulator allows innovation to operate in a controlled environment under the regulator's supervision.
Due to the creativity and innovation that the gig economy has spawned, SafeBoda, Uber, Bolt, to mention but a few, are no longer just ride-sharing companies, but 'Super Apps'.
A 'Super App' is an all-in-one experience on a technology platform that provides access to a wide range of services. If one looked at the SafeBoda app currently, they would find offerings on rides, payments, and delivery.
Uganda has recently released new legislation to govern each of the above mentioned offerings. It should be noted that this regulation is well-intentioned but somewhat misguided.
The state is within its powers to regulate as far as issues of consumer protection, competition, and fairness are concerned, but it must also do so judiciously.
The Traffic and Road Safety (Amendment) Act, 2020 has introduced the licensing and regulation of ride-hailing companies. The acquisition of the said license will be broken down by Regulations that are currently being drafted.
The National Payment Systems Act, 2020 is also now law. It is a law that regulates the payments industry or attempts to regulate financial technology (Fintech) in Uganda.
The Act stipulates that operators of payment services should be licensed by Bank of Uganda.
The Uganda Communications Commission (UCC) regulates the communications sector in Uganda.
In the recent past, it released a bunch of regulations attempt to regulate digital financial services with a prohibitive $ 5000 licence fee per annum to boot.
Also under UCC's mandate is the levying of a Courier license for any operator who carries out the business of 'collection, dispatch, conveyance, handling and delivery of postal articles'.
The devil will be in the detail of the Regulations under The Traffic and Road Safety the National Payment Systems Act.
A thorough consultative process with industry experts must ensue. For The Traffic and Road Safety Act, any characterisation of the businesses of these ride-hailing companies should be avoided.
Private drivers under a ride-sharing company like Bolt might be required to apply for public service vehicle licenses is one example. This is example is problematic on all fronts because it essentially goes to the root of the 'gig' economy.
A clear framework aimed at facilitation rather than regulation for the Regulatory Sandboxes is by benchmarking on the likes of Hong Kong is a must.
There also remains the dilemma of whether National Payments Act only targets the payments sector or brings the whole Fintech sector under its ambit.
For UCC to ask a ride-sharing company to apply for a Courier license is not right. This is because like all their other offerings, SafeBoda, or any other company in this industry only provides a platform that enables riders/ drivers to connect to customers and only earns a commission off this service.
These companies are not the direct provider of these courier services. Any coercion to pay for this license changes the business of these companies and could even have far-reaching implications tax-wise. So will UCC now request the riders to be the ones that apply for the Courier license?
This license is priced at $ 1000 and another 1% of gross annual revenue. This is clearly out of reach for many a 'boda boda' rider, many of whom do not even own the motorbikes that they ride.
Some perhaps sold some piece of land to be able to afford a 'boda boda'.
The gig economy has had its fair share of issues, best exemplified by the many lawsuits against Uber largely revolving around whether its drivers are employees and a more recent one that ruled that Uber's standard arbitration clause is unconscionable and cases of criminal behaviour by drivers.
This however should not blind us from the enormous pros of the gig economy. Regulators or better-still, over-regulate what they do not understand.
Dialogue must always prevail through a comprehensive consultative process with the true experts themselves, the industry players.
Uganda must also learn from the painful lessons of the "OTT Tax". A balancing act in the real sense of the word is needed.
The writer is a technology, media and telecommunications lawyer.