The European Union delegation in Uganda has hailed deceased activist Esther Nakajjigo for her lasting legacy to many communities, especially women and girls in the country.
Nakajjigo, a European Union Young Leader and Ambassador for women and girls died on June 13 in an accident in the US when she was hit by the metallic gate of the Arches National Park due to a heavy storm.
Speaking during Nakajjigo's memorial service held at Princess Diana High School in Munyonyo, Kampala, Thomas Tiedemann, the acting head of cooperation at the European Union in Uganda said the deceased had dedicated her life to supporting the vulnerable and most underprivileged people in society and that the same would always be missed.
"Essie's outstanding service for underprivileged members of the community, even at personal sacrifice, can be traced way back to when she used her personal resources to establish the Princess Diana Health Centre III in Makindye, Kampala," Tiedemann said.
"She shone a light on the shocking situation of teenage girls in the Kalangala islands who, out of socio-economic vulnerability, engage in what is dubbed "sex for fish", an exploitative practice resulting in teenage pregnancies, sexually transmitted infections and abject poverty."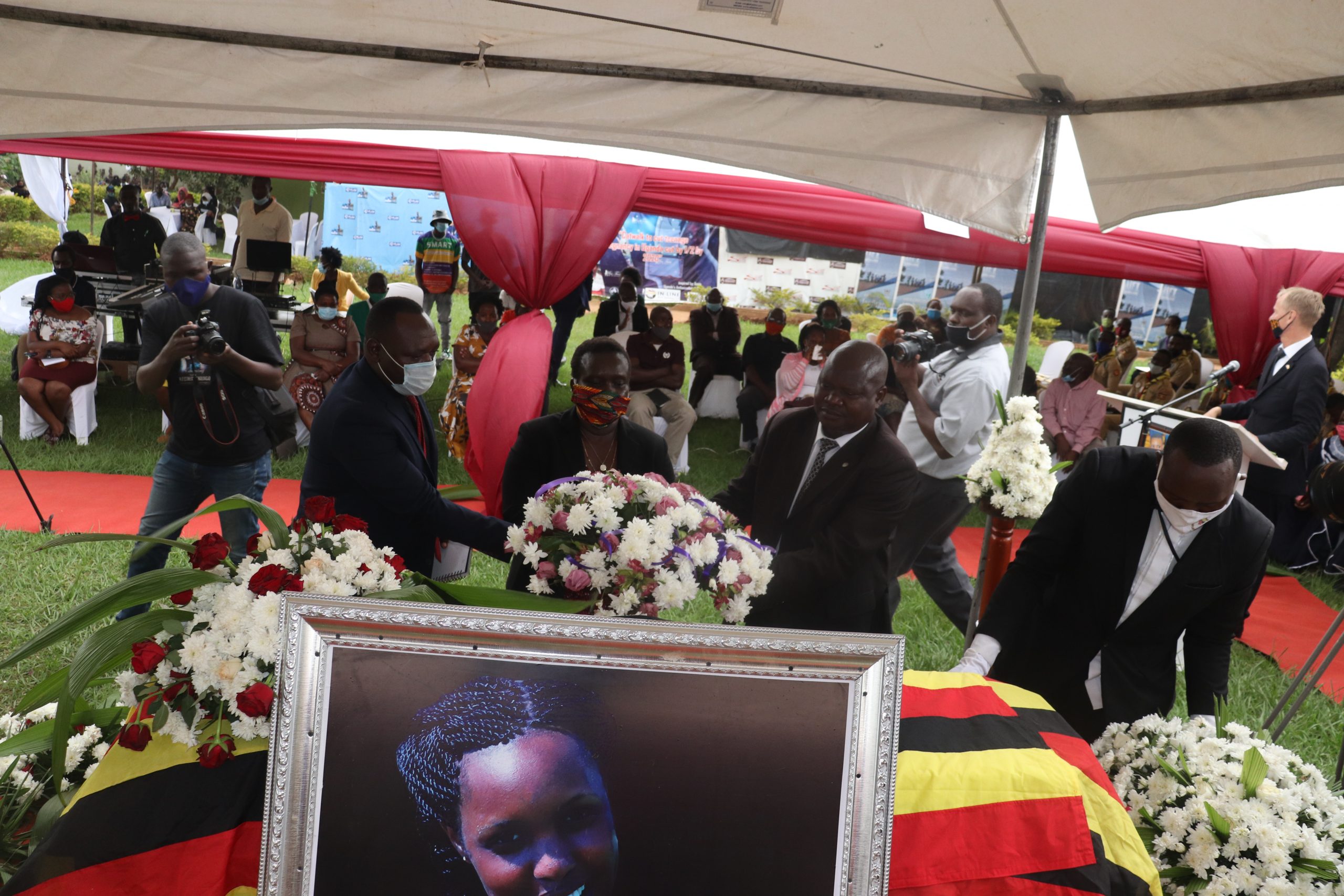 The representative of the EU Ambassador in Uganda said whereas the deceased was well travelled at a tender age and spoke to many powerful people, way beyond her age and authority, she remained steadfast and her message was always clear.
"She would speak with passion and conviction and always won admiration to those that listened to her. Her purpose and mission in life was to make life better for the less privileged – the youth and especially young girls in difficult situations," the EU Ambassador representative said.
She challenged the status quo. She challenged a Ugandan society where far too many people still do not regard girls as equal. She challenged the public administration that was unable to provide the services that need to be offered to young Ugandans. She challenged the better-off not to look the other way and pretend not to have noticed the plight of the underprivileged. She had achieved what most of us, way beyond her age, can only dream to achieve."
The Police Criminal Investigations Director, AIGP Grace Akullo described the deceased Ugandan activists as a go-getter and one who assisted police in its mandate of fighting crime, especially domestic violence.
"I met her in 2016 but she had brilliant ideas and later I realized they were helping police in fighting crime especially against women and girls. Within a short time, she had touched many lives," AIGP Akullo said of the deceased.
The Police director told mourners that all initiatives spearheaded by Nakajjigo were moving in the right direction to reverse the trend of girls and women harassed in various communities.
"We shall continue to support her organization because she planted a good tree within Police whose memories will live forever."
According to Moses Galabuzi, the former headmaster for Princess Diana High School where the deceased studied from, she exuded a brilliant young girl with a bright future.
"I am emotional when I begin talking about her life. She was indefatigable and full of life. It is a life lost so young in a way we can't believe," Galabuzi said.
"She exuded the true character of an ambassador that death has taken away the opportunities Princess Diana had through Nakajjigo."
Born in 1995, Esther Nakajjigo was a member of the Women Ambassadors' Forum in Dallas, Texas, and a Youth Expert at the African Union-European Union Youth Cooperation Hub in Addis Ababa as well as a Commonwealth Youth Trainer.
She achieved a Geneva Women's World Summit Prize and she is the 2018 Luff Peace Fellowship winner at Watson Institute in the U.S.