With the festive season only days away, Sheraton Kampala Hotel cannot wait and is already celebrating Christmas with a time-honored tradition of Christmas lighting and decoration to set the mood and tone for the festival.
To honour the celebration, the hotel threw a dinner for its loyal clients and partners.
It was graced by special guests and filled with lots of entertainment from Comedians, Kangai Band and traditional dancers.
The cocktail bar featured special mixologists courtesy of Uganda Breweries, accompanied by delicious bites and lots of wine which were served and enjoyed by the socialites, corporates and diplomats who turned up to discover the phenomenon.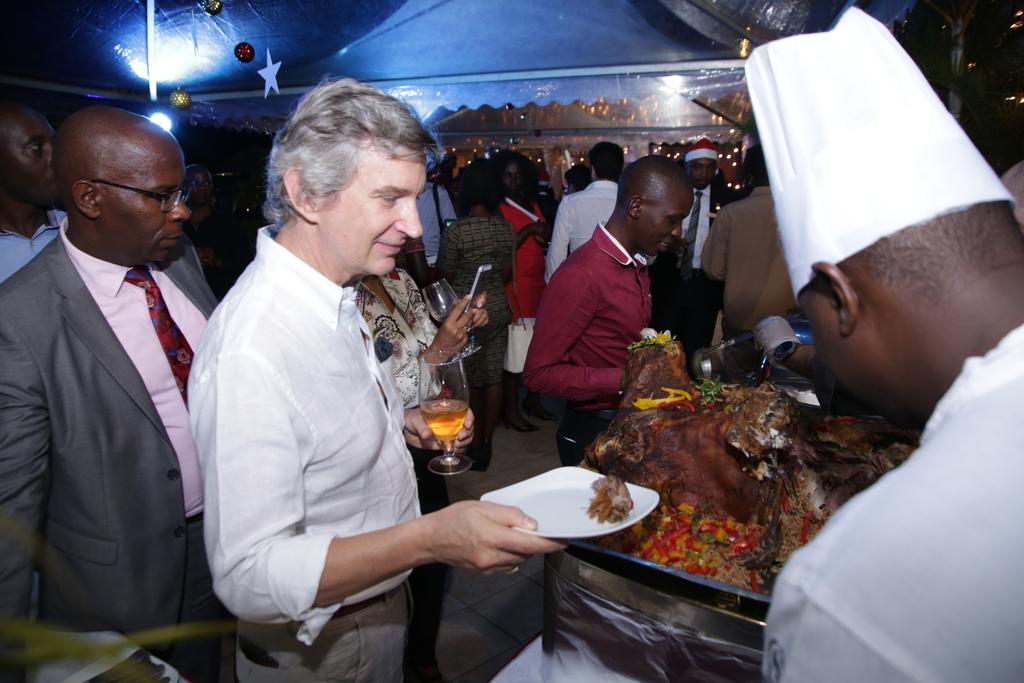 According to Jean Philippe Bittencourt, the General Manager of Sheraton Hotel, this extraordinary Christmas themed event has been a tradition at the Sheraton Kampala Hotel for over a decade, with a variety of  meals and drinks served to the invited guests who were mainly clients drawn from the different sectors of the Ugandan business spectrum.
"We are very grateful to all the support we have received from you, our customers, partners, clients and well-wishers this year and for making time to be part of this amazing celebration as we usher them into this holiday season" said Mr. Bittencourt.
"We are big on the concept of community and bringing people together to harmonize and synergize. We pride ourselves in being the world's gathering place because we create a conducive space for people to mingle, connect and appreciate the magical feeling of festivals like Christmas," he said.
He said the hotel will be offering lots of Christmas goodies such as Tots Xmas party, Christmas turkey and brunch, Thanksgiving Dinner and a big bang Happy New Year celebration.