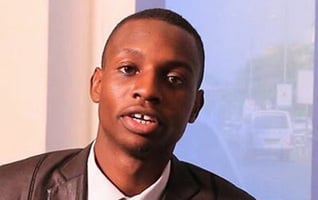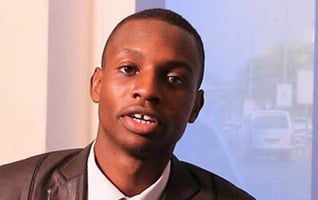 AGGREY NYONDWA
Violence against women and girls continues to be one of the widest spread, persistent and devastating human rights violation in the world today and the internet has done a lot to make this happen.
As the world was still grappling to tackle the traditional abuses against women and girls, perpetrators of the same took a whole new approach through tech and cyber space.
This took many governments, including ours off guard and no wonder the laws and policies to tackle this growing cancer are still inefficient.
According to UNESCO, 73% of the women using the internet worldwide have experienced online violence with women aged 18-24 at a heightened risk.
This shocking statistic is due to the normalised and commonplace cyber bullying and harassment against women which frequently goes unpunished.
The most common forms of Violence Against Women (VAW) online include stalking, unsolicited gross images and messages in women inboxes, revenge pornography (leaking of nudes and sex tapes), blackmail, criticism based on sexual identity, intimidation, public shaming and so many others.
In Uganda, since 2014, revenge pornography has become one of the cruelest forms of online abuse against women, especially the public figures.
Since the leaking of Desire Luzinda's nudes by a jilted lover, the trend has only shot up and over 10 other women have cried plea to this despicable vice.
As a result, this has led to lack of confidence among women whenever they are intimate with their partners for fear of any future leaked private information.
The available laws (Anti Pornography law, Computer Misuse law) haven't made this any easier for the women. The said laws seek to equally punish the victims (women), as they do the perpetrators (men).
This is not so much different from the common societal judgment that "it's the women who bring this to themselves," and therefore are the ones to blame.
This is not only unfair but also utterly absurd!
In 2018, a member of parliament Hon. Sylvia Rwabwoogo reported a case of cyber stalking and harassment that involved a 25-year-old Brian Isiko sending her unsolicited texts for 8 months.
Isiko was eventually charged and convicted (two years' imprisonment) under the Computer Misuse Act 2011.
This brought a lot of criticism towards the judge that sentenced Isiko.
Most of the criticism came from men, arguing that the ruling was harsh and uncalled for. This shows how much our society still takes online harassment for granted.
Isiko's case would have been a good example to all the culprits, if only he wasn't released just a few months later. Shocking data from to the National Information Technology Survey 2017-18 reveals that out of the 10.9%.
Ugandans who have been victims of online sexual offences, 8.7% are women, and out of the 10.8% people that suffer from online stalking, 10.2% are women.
The report also indicates that 6.1% internet users suffer from online harassment and bullying and 6.0% of these (almost all of them) are women.
Such data and information should only get us worried and cause us as a society to think of where we are headed given that technology and the use of internet are still on rapid growth.
Internet usage in Uganda grew from 45% to 63% between 2015 and 2018 and this means in a few years to come, almost every Ugandan with a phone will be able to access internet.
If a safe online space is not created for women now, their rights and respect online are as well headed for doom.
There is still no information among the public on how bad the situation is.
Women still don't know the exiting laws that protect them against these crimes and at worst, they do not know that these are even crimes.
This has increased their vulnerability and as a result they have continued to be exploited, manipulated, embarrassed and ridiculed online.
Ironically, according to National Information Technology Authority (NITA) data 2018, the majority of social media users in Uganda are female and all they need is empowerment, sensitisation and access to information that protects them from harassment and abuse of the space they literally dominate.
As we celebrate the International Day to Eliminate Violence Against Women today, it is important to note that a lot needs to be done.
As the world has advanced and progressed, so should the fight.
While we do this, let us not relax about the old other traditional forms of abuses against women and girls that still lurk our communities; domestic violence, rape, female genital mutilation, forced marriages and so many others.
Violence against women is a threat to human rights, peace and sustainable development.
The author is a social critic