Kick off time in Fort portal was nothing short of entertaining as football enthusiasts flocked  the Pavilion Bar and Grill parking for the first ever Guinness Night Football extravaganza that took place on Saturday night.
The neon-themed night saw fans indulge in their passions for football engaging in a cocktail of fun football activities like 5- Aside football, Table Foosball, Human Foosball with the highlight of the night being the local skill challenges of "Mirundi","Kagere" and incredible head games all played in neon themed UV lighting technology.
The night saw town folk bring out their competitive sides with teams such as 'Pavillion',' Hits', 'desert', 'team no sleep', 'UPU stars', 'the preacher's', team Abasasi, st George A and B among others. With team UPU and  and team Abasasi coming out victor after going head to head in an action packed football show down that saw team Abasasi coming out victor in group A wining against their counterparts "team no sleep" 2-0 and UPU stars beating St George B 3-0  sealing their place in the grand finale that will take place in Kampala later in December.
Speaking to journalists during the games UBL's Cathy Twesigye expressed her excitement about how the games have so far turned out.
"Like I've said before, this is football 'the Guinness Way.' we are bringing the fun and the party to the game. I cannot tell you how proud I am that our fans are coming out and showing that they are made of more, it's going to be parteh after parteh here after" said Cathy Twesigye, Guinness Brand Manager.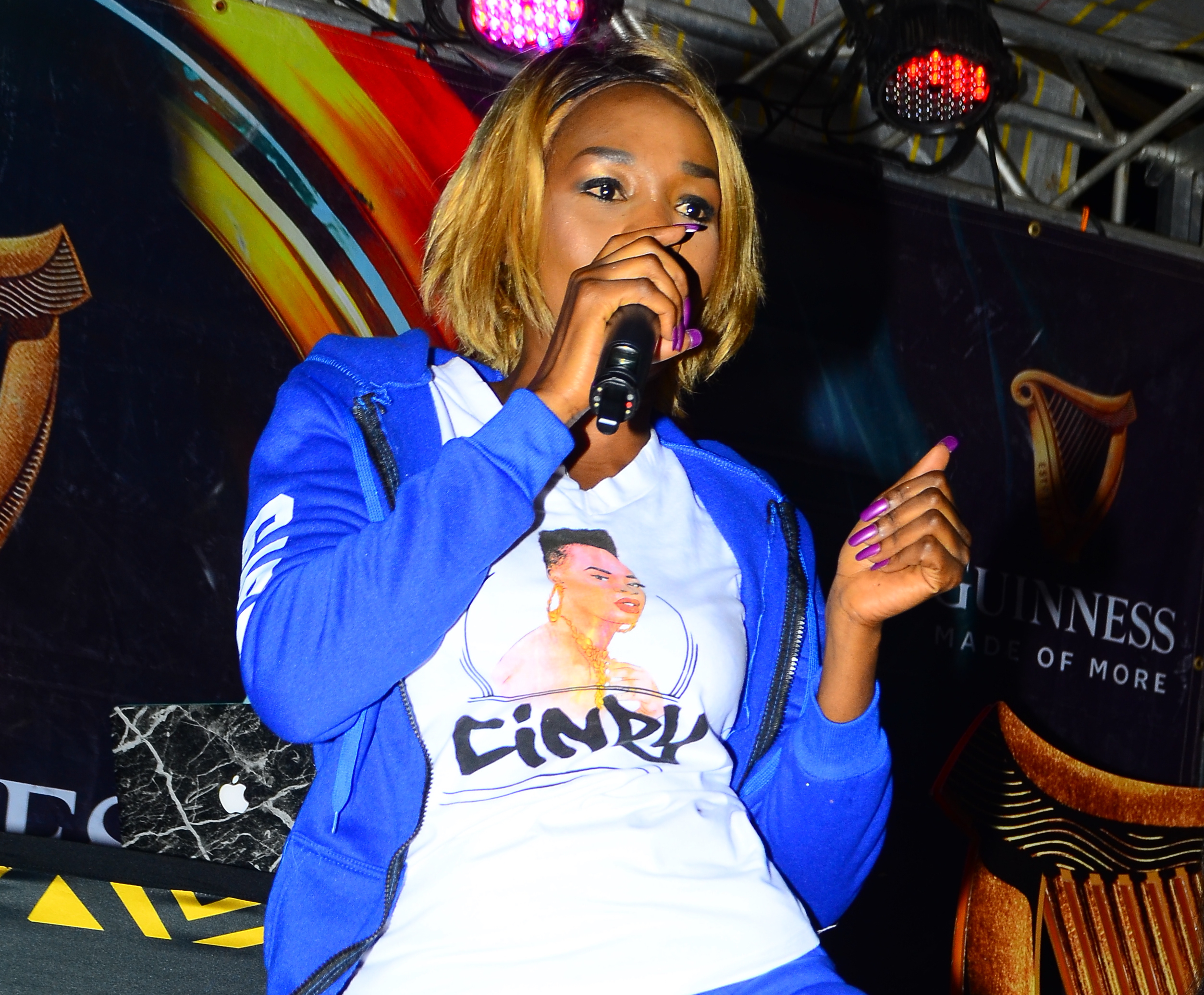 The Night featured show stopping performance from the 'king herself' Cindy who jumped on stage with her famous hit song "Selector" but it was her 2009 hit song "Ayokyayokya" that got the crowd wild and on their feet.
It was later closed with a riveting performance from Fik Fameica who together with DJ CIZA's mixes turned the heat up for the revelers who got on their feet dancing the night away to songs like "Gwa Bisobola", "Tubikole", "Omu Bwati", "Boom Party" his collaboration with Nigeria's Patoranking among others.
The series will be traversing the country whilst taking fun and action-packed night experiences coupled with unexpected and fun football activities that will give players and fans a chance to get involved in an extraordinary experience with the games moving to the eastern town of Mbale next month.