By Edward Bindhe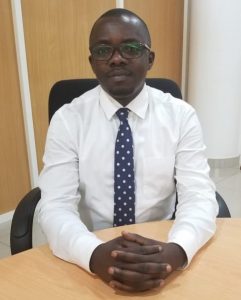 The front page story in the Daily Monitor 30th September, 2019, "Makerere Student's Suicide linked to Debt" broke my heart and drew my attention to react.
On September 30, 2019, Daily Monitor and The Nile Post carried a front page of Ashiraf Nsubuga, 22 as having reportedly committed suicide over debt according to police. This is very sad.
Makerere student commits suicide after losing millions in Ponzi Scheme
 After reading that story, much as it did not provide key facts for example, the name of the institution or name of the money lender where the late Nsubuga (Rest in Peace) secured the loan, the amount of the loan, the repayment schedule among others, I can only advise borrowers to avoid unlicensed money lenders. They are treacherous.
Do people actually commit suicide because of loans? Although, the story did not provide enough evidence to confirm whether actually Nsubuga committed suicide, this subject needs a serious debate.   I was forced to google the subject to find out more about it. Guess what! After punching in "Suicide over debt", the first page of google gave me 11 stories from around the world relating to suicide over debts.
Early this year, another borrower only identified as Gabindi was reported to have committed suicide in Jinja police cells where he had been detained for failure to pay 300,000 shillings loan he reportedly secured from Pride Microfinance.
Hither to the enactment of the Tier 4 Microfinance Institutions and Money Lenders Act, 2016, money lenders were getting licenses from Magistrate Courts. They were invoking Money lenders Act 1952 which gave powers magistrate courts to issue licenses.
This however created more harm than good because courts did not carry out due diligence to assess the capacity of those who were involved in money lending. Every Tom, Dick and Harry were involved in money lending abusing the market which affected the microfinance sector. Borrowers lost confidence and trust in this sector.
Government was forced to enact the tier 4 Microfinance Institutions and Money lenders Act, 2016 which created the establishment of Uganda Microfinance Regulatory Authority whose mandate is to regulate, license and supervise the tier 4 Microfinance institutions and money lenders. Tier 4 MFIs include SACCOs, Community based microfinance and Self-help Groups.
To this end, all Money lenders, Savings and Credit Cooperatives (SACCOs), Non-Deposit Taking Microfinance Institutions are required to obtain Licences from UMRA in order to carry out their businesses. 
There are over 800 money lending institutions licensed by UMRA this year. All licenced institutions are expected to comply with the sections of the Tier 4 Microfinance institutions and Money Lenders Act, 2016. I therefore encourage Ugandans to borrow money from licensed institutions because the unlicensed ones are not trusted.
Unlicensed money lenders are capable of forcing you to sign sales agreements even when you are entering into a loan agreement. This they do to grab your collateral. Unlicensed money lenders tend to operate without proper address and have a practice of switching off their phones on the payday to force borrowers to default so that they take over the collateral and sale.
Ashiraf Nsubuga, a Makerere university student had a bright future ahead of him but the stress of this debt crushed it forcing him to probably take his life to do away with the debt forever. You do not have to commit suicide over a debt. Avoid unlicensed money lenders. 
Edward Bindhe is a communication specialist working with Uganda Microfinance Authority