By Israelmore Ayivor
For any building, despite its structural design, interior and exterior finishing is often the main determinant of its beauty.
From floors, walls, windows and door fittings, painting et cetera, getting the best materials is always a hassle since there are many fakes on the market.
Speaking of floors and walls, getting a tile adhesive and grout which is able to bring the expected results shouldn't be hard but it is.
When choosing a tile adhesive or grout, one has to consider water proof, resistance, price and also market research not forgetting what type of floor they are going to put the tiles on.
This is majorly because different tile adhesive is used when putting tiles on the floor or the wall. It is always very important to get some feedback from those who have used a particular type of tile adhesive or grout.
Tile adhesive is a special type of glue used to fix tiles all around homes which are used to form wall and floor coverings and to stick the spaces in between the tiles. Grout is used cover the spaces around the tiles.
When choosing tile adhesive or grout, you have to consider the floor because different tile adhesives are used on different tiles and floors, and this choice can only be done by a trusted construction company.
Also to note is that the best time to put up your tiles is when you have finalized with the construction of the building exterior.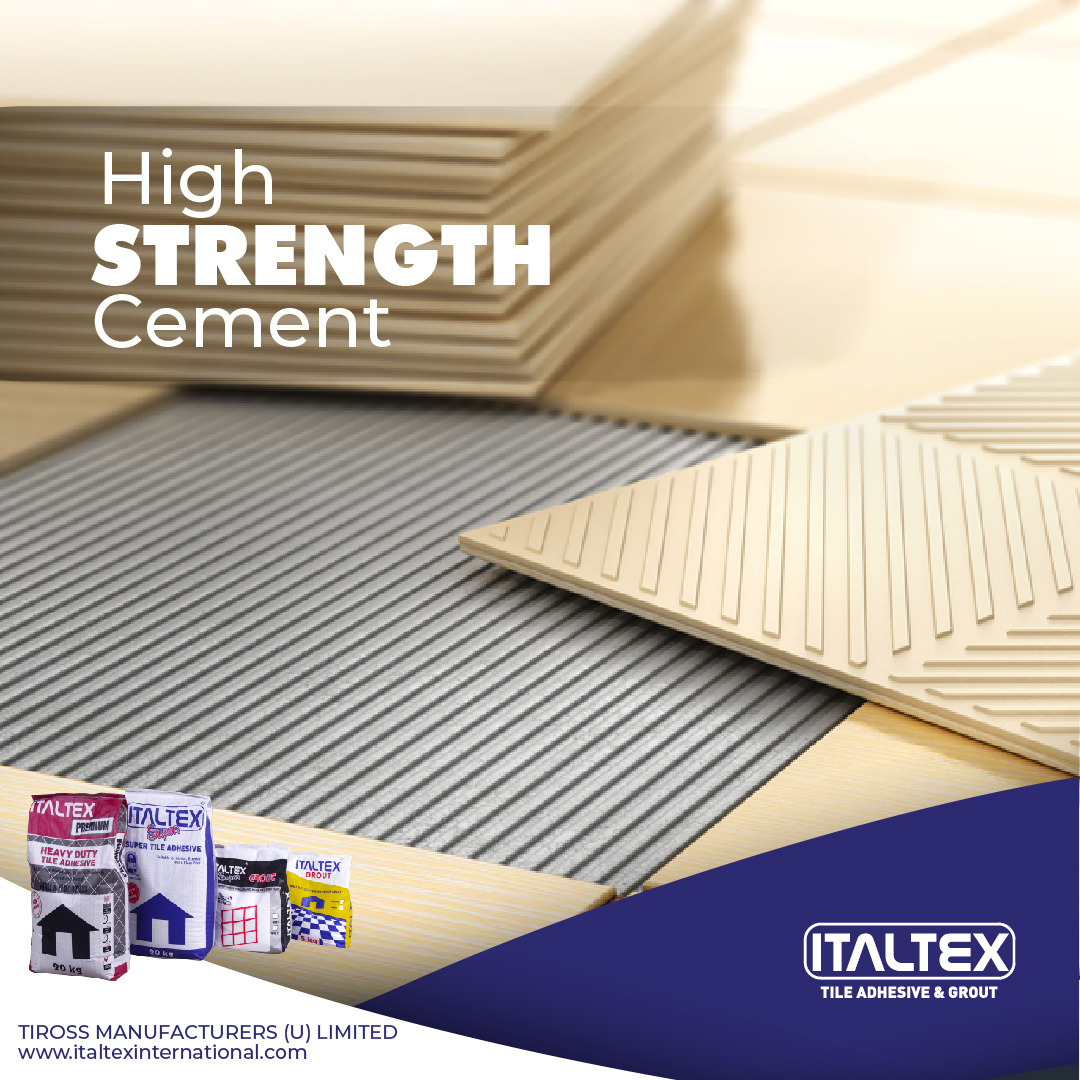 Over the years, Tiross Manufacturers (U) Ltd to which Italtex belongs, a concrete solution company has specialized in water proofing and mastered the art of supplying the best adhesive cement and grout in Uganda.
This has seen them handling big orders with nationwide presence from prominent clients like Roko Construction, Scaffold, ProBuild, ABC Impex Africa, Home Art, Gulf Streams, Sunsilk Handware, Moses K Hardware, and Masaka Hardware among others.
Located along Mityana road, Buloba on plot number 3687, Italtex has won the trust of customers in the adhesive cement and grout because they stuck to their core values of integrity, transparency, affordability, leadership, efficiency and Xenodochial.
The scientific personnel of the company consisted of qualified engineers, chemists and scientists with many years of experience. A client can quickly reach out for inquiries at [email protected] Further checks can be made on their website www.italtexinternational.com
With their goal being more than just a profit oriented company, they came to serve the people who are their greatest assets and by supporting them in the environment where they live, work and play.