Retired Supreme Court judge, John Wilson Tsekooko has been hailed as a rare breed of a judge who could not be compromised by anybody.
Tsekooko breathed his last on Monday afternoon at Norvik Hospital in Kampala.
Speaking during the deceased's memorial service at St.Luke's church in Ntinda on Thursday afternoon, the Chief Justice, Bart Katureebe said Justice Tsekooko was an indefinable figure that the judiciary has lost.
"When I joined the judiciary, he came to my chambers to initiate me into how things are done. He lived a life of collegiality that you don't always have to agree but there must be mutual respect," Katureebe said.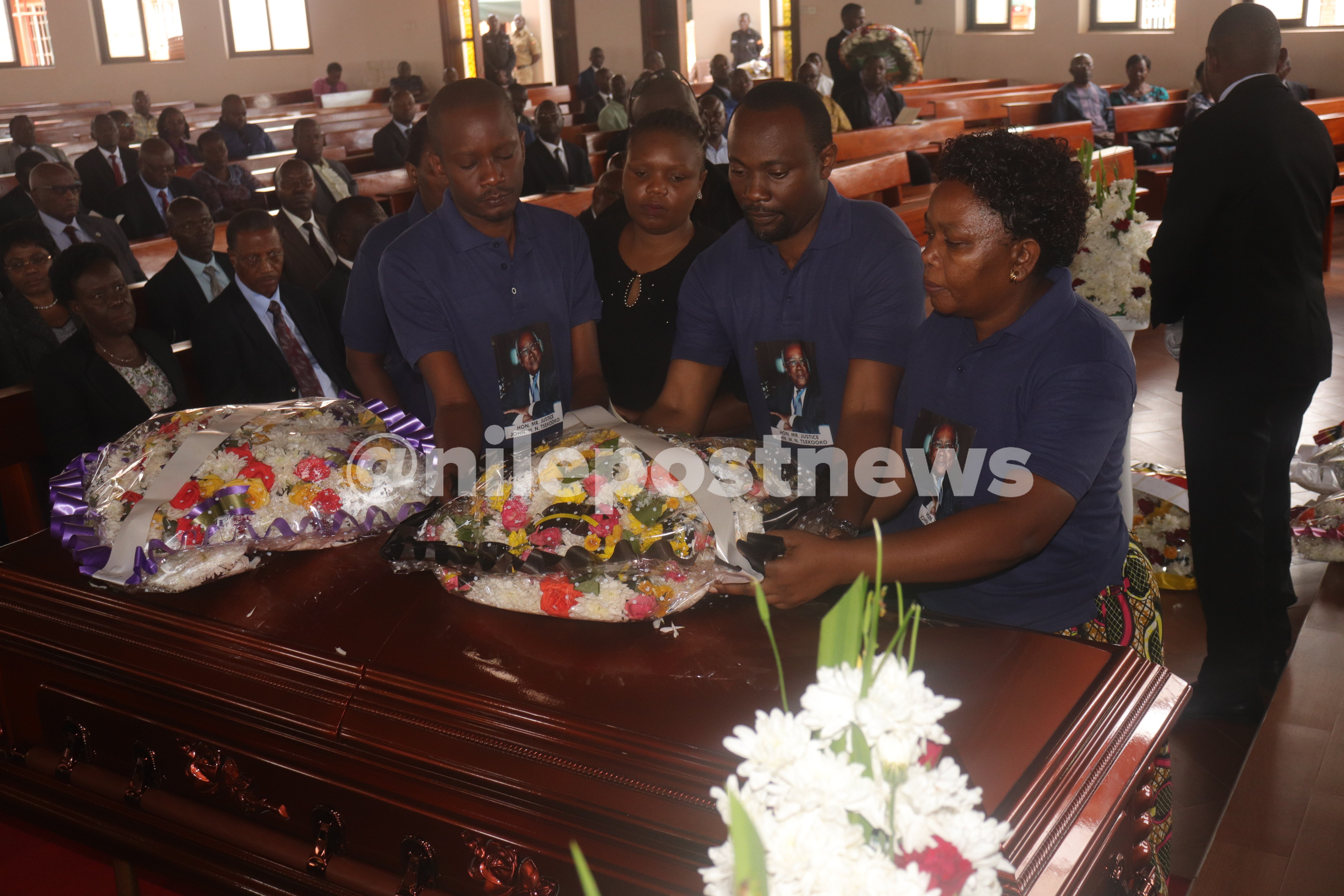 Justice Tsekooko twice ruled to annul President Museveni's election in 2001 and 2006 following petitions by opposition strongman, Dr.Kizza Besigye.
The Chief Justice said despite having different views, the deceased justice of the Supreme Court always respected the opinions of his fellow justices.
"I always had no problem taking my judgment to him so he could look through and find out if I had written sense. Even if he didn't agree with the judgment, he respected the ideas. He taught us a lot on how to respect others' ideas."
Katureebe said when Tsekooko reached the retirement age in 2013, they persuaded him to serve on a contract basis for two years and that when that time elapsed, he opted to retire.
Incorruptible man
Justice David Wangutusi, the head of the Commercial Court, said he got to know of the deceased while still a student through his father in Mbale.
"He was a state Attorney whose office was near that of my father but dad always described him as one who does not eat bribes. That stuck into my head," Justice Wangutusi told mourners.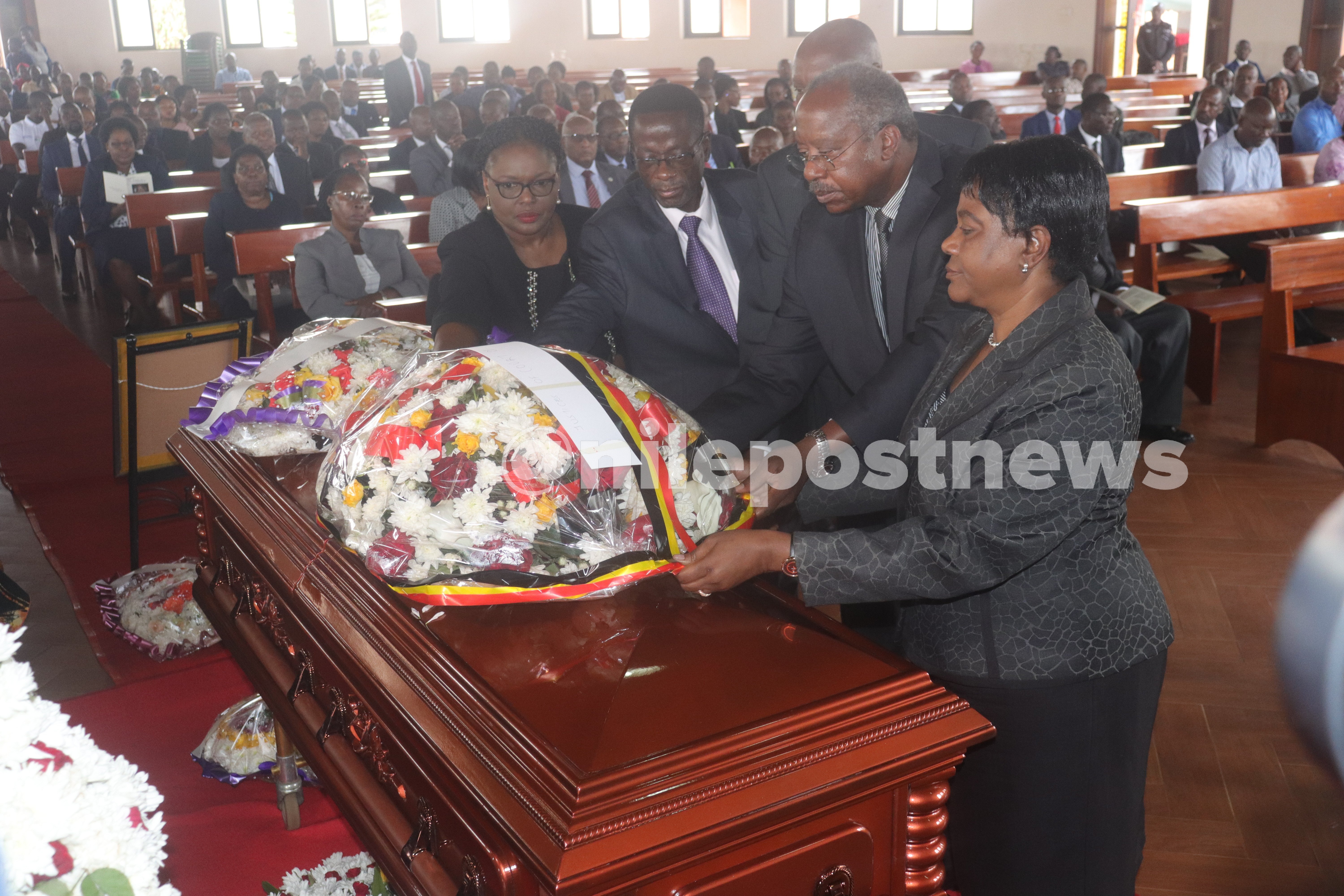 "He so honest that even in campaigns where I voted while still in school, he never gave us sugar and soap as other candidates did. It is good that he won the elections."
The judge said that when he joined the judiciary, he worked closely with Justice Tsekooko at the Judicial Studies Institute but he always encouraged him to be honest and transparent.
Loved reading and storytelling
Dr.Dennis Wayo, a son described the fallen justice of the Supreme Court as one who loved reading and telling stories to everyone around him.
"He loved reading so much that he has two rooms at home full of books. Even on his sickbed, he could read books," the deceased's son told mourners.
He noted that on many occasions, Justice Tsekooko loved telling stories to his family members and that this he could do anytime of the day.
"One could be watching football and he starts telling you stories. Even if you didn't pay attention to what you were telling him, he continued with his stories."
Venerable Canon Michael Mukhwana urged mourners to always emulate the good deeds of the fallen justice of the Supreme Court in all they do.
"We should desist from being captives of sins. Let us emulate the late Justice's deeds. He has played his part and what is left is those of us on earth to keep his legacy going," Mukhwana said.
Sickness
According to Dr. Dennis Wayo, a son, Justice Tsekooko was diagnosed with prostate cancer in 2011 while he had gone to hospital for routine checkups.
He revealed that in 2012, the judge underwent a successful surgery where the disease was cured and they thought everything was now fine.
"In 2015, we were surprised when the disease recurred and had to seek for all forms of treatment. In March this year, we were advised by doctors to put him under palliative care to ensure he is comfortable and since then he has been in and out of hospital,"Wayo told mourners.
He said by the time the retired Justice of the Supreme Court died, prostate cancer had spread to every part of his body.
The memorial service was attended by a number of Supreme Court, Court of Appeal, High Court judges and other big shots including FDC and opposition stalwart, Dr.Kizza Besigye.
Biography
Born on June 15, 1942, to Nattubu Tsekooko and Norah Janet Khayiyi, John Wilson Nattubu Tsekooko grew up at Butiru in current day Manafwa district.
He went to Nakhupa Primary School, Nabumali Secondary School and Mbale Senior Secondary School.
He later joined Inner Temple in London where he qualified as a Barrister at Law.
Between 1968 and 1974, Tsekooko served as a Principal State Attorney in the office of the Director of Public Prosecutions and in 1981 to 1985, he was the MP for Bubulo where he also served as the chairperson for the parliamentary committee on privileges.
He also served as a High Court judge from 1990 to 1994 before joining the Supreme Court that he served until 2015 when he retired.
He is survived by a wife, Dr.Pauline Tsekooko and eight children and nine grandchildren.
Justice Wilson Tsekooko will be laid to rest on Saturday at his ancestral home in Bunakhaima village, Butiru sub-county in Manafwa district.