By Damali Ssali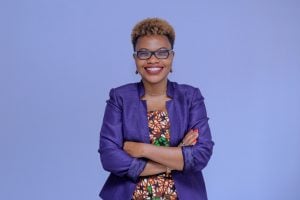 There is an interconnection between trade and innovation with one reinforcing the other.
This symbiotic relationship is illustrated by the fact that innovation creates new goods and services that become a source of comparative advantage, which in turn increases trade.
Trade contributes to knowledge transfers between countries because knowledge and technology is embodied in the goods and services that are traded.
Global networks and cross border value chains have ensured that innovation, trade and industrial policies are intertwined much more closely. As a result, many countries are actively pursuing very ambitious innovation policies to boost their competitiveness.
This is informed by the fact that over two thirds of world trade is conducted through global value chains. This has led to a reduction in trade barriers, lowered the cost of transportation and created jobs in emerging economies.
As an example, the value of global trade in clean technologies has more than tripled over the last decade increasing by about 60% from 2006 to 2016. This has contributed to economic development, job creation and climate resilience.
Therefore, holistic approaches to tackling the barriers to the development of clean technologies could help emerging economies further harness the trade opportunities that are availed by clean technology.
As such, the current trade regulatory frameworks, such as the World Trade Organisation Trade Facilitation Agreement and the African Continental Free Trade Area (AfCFTA), should be re-assessed to ensure that they adequately articulate innovation as a specific policy objective in relation to the knowledge economy and the digital environment.
These trade agreements must ensure that; the rules on digital trade are codified, new rules are developed to facilitate the movement of people to pursue innovation opportunities and rules are developed to codify data collection methodologies on innovation.
The codification of the digital trade policy to cover trade across borders can be done incrementally, by building on the principals of existing international and continental trade agreements. Alternatively, an entirely new international arrangement such as a Digital Economy Trade Agreement can be considered.
Similarly, the creation and spread of new ideas is crucial for innovation. Therefore, the movement of people should be facilitated by policy makers while concentration should be around barriers that hinder the movement of innovative entrepreneurially skilled people.
The AfCFTA aims to create a single market which is expected to not only generate a combined GDP of USD3.4trillion, but also benefit over 1billion people on the continent.
Africa's digital revolution is riding on the promise of the AfCFTA. More than 400 tech hubs have sprung up across the continent with Lagos, Nairobi and Cape Town emerging as internationally recognised technology centres. These three cities host thousands of start-ups, incubators, innovation hubs and employ thousands of young people. Other cities including our own Kampala are equally catching up.
In simple terms, what really matters to the global trade economy driven by innovation are the benefits that result from that innovation. This is the creation or 'catalysation' of truly regional, continental and global markets.
In conclusion, both economic theory and available evidence demonstrate that trade has a positive impact on innovation, which in the long run increases economic growth.
Jason Furman, the Chairman of the Council of Economic Advisers during the Barrack Obama era captured the role trade plays in innovation when he wrote in 2015 that "Trade increases both innovative productivity and incentives for innovation".
Therefore, policy makers who seek to enhance emerging economies can do so through supporting innovation to achieve higher growth. This can be done by, not only investing in scientific research and the innovative capacities of entrepreneurs, but also, by making a concerted effort to liberalise trade as a mechanism to increase innovation.
This article is dedicated to Dr. Stella Kiliva who inspired and motivated me to utilise this platform on a much regular basis. Thank you and I am forever grateful.
Damali Sssali is a Trade Development Expert with 15 years of experience.