Police CID under the State House Anti-Corruption Unit is investigating circumstances under which 3 people died in Kuwait under mysterious circumstances. The deceased, travelled to Kuwait in May this year and died a month after arrival. 2 of the 3 bodies were repatriated to Entebbe International Airport this afternoon.
Labour export is a gold mine but short of structural reinforcement
Amidst loud cries from relatives, 2 of the three bodies of men that have travelled to Kuwait in May this year were repatriated back to the country after months of unsuccessful trials.
The 2 bodies that were repatriated belong to Mujjuzi John Torres and Bekalaze Charles whose cause of death is still a mystery.
The families of the deceased say that upon learning of the news of John and Charles, the Spotlight Recruitment International, the company responsible for their travel to Kuwait but they were not successful until they cried to state house anti-corruption unit last week.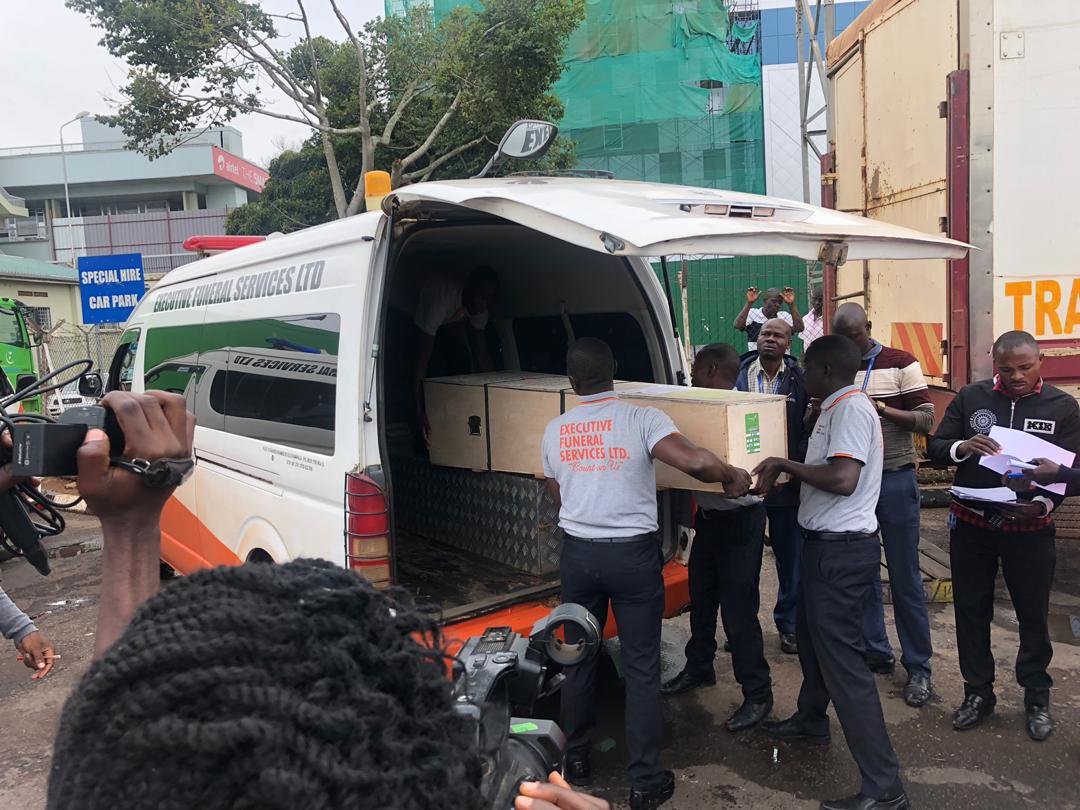 The directors of Spotlight Recruitment International have since been arrested by Police and interrogations into human trafficking of persons are ongoing.
Police has also launched investigations into the cause of the death of the two men whose bodies have been taken to Mulago mortuary for postmortem. The third body of Kiwanuka Moses will be repatriated tomorrow.
State house anti – corruption unit has been investigating labor externalization and recruitment agencies as a response to a president's call who has been concerned on the developments and now the unit wants all licenses of companies under investigations suspended.