Emmerson Mnangagwa, the president of economically battered Zimbabwe spent at least Shs 110m per hour of each day he was in a possession of a luxury private jet that delivered him in Japan for the Tokyo International Conference on African Development (TICAD).
The luxury jet, a Boeing 767 BBJ, which houses a state of the art master bedroom, a private office, living room, and dining area, is reported to have cost the Zimbabwe president over Shs6b in-flight time hire.
The jet according to Daily Mail has in the past been used by Khalid bin Salman bin Abdulaziz Al Saud, the son of King Salman of Saudi Arabia, and a younger brother of the crown prince Mohammad bin Salman.
According to Zimbabwe's ZimLive.com, Mnangagwa has so far had over 40 foreign trips but his latest obsession with the luxury jet will see him hire it again for the upcoming United Nations General Assembly in New York, next month.
However, this is after he pays at least Shs2b, to reposition the jet from Switzerland.
Mnangagwa was in Japan with Uganda leader, Yoweri Museveni who himself used the country owned gulf-stream V.
The government bought Museveni's Gulfstream at Shs88.2b in February 2009. Earlier, the president was using a lower model of gulf stream bought in 2000 for Shs 60b.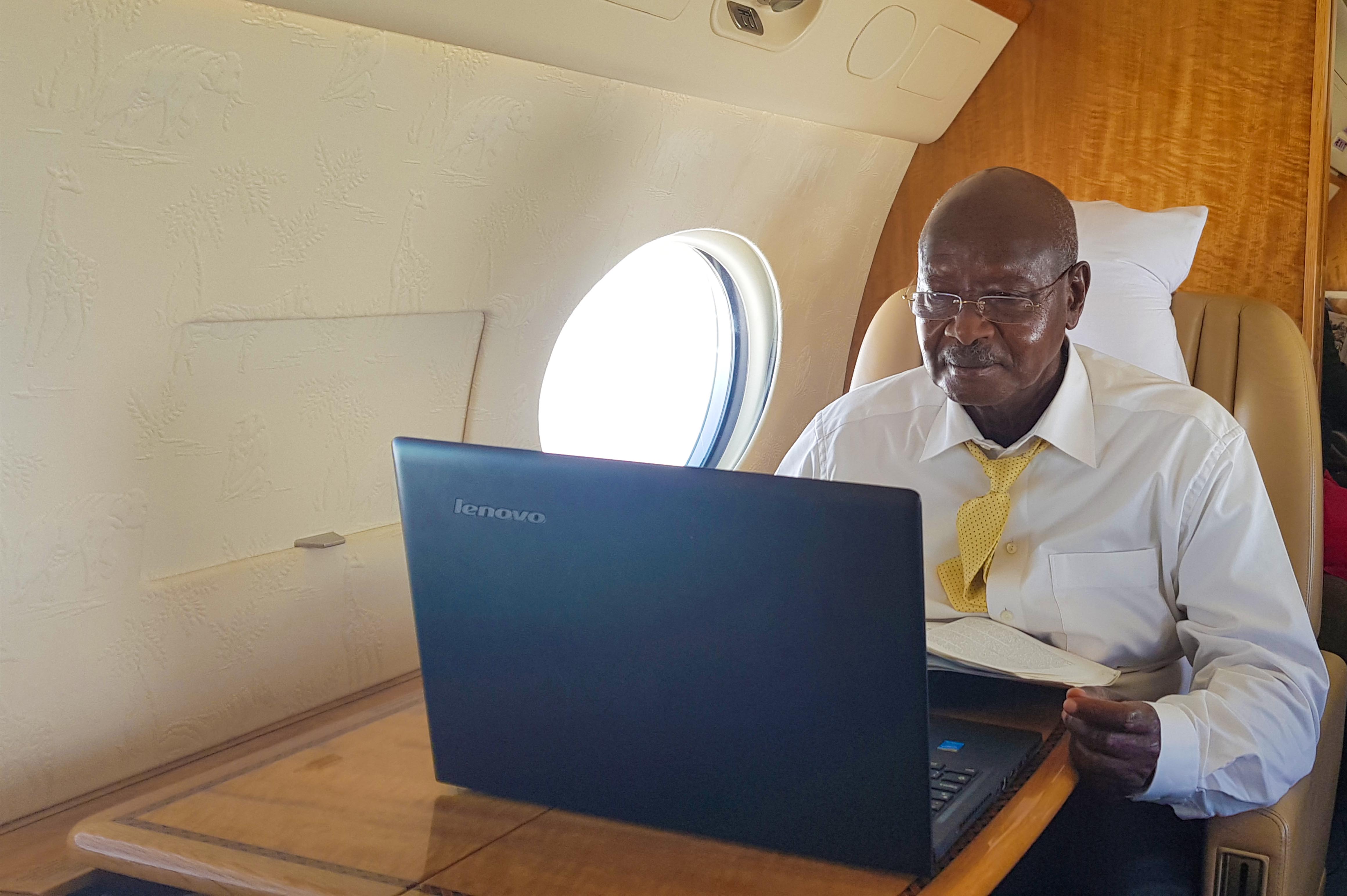 According to reports, the earlier jet was sold for Shs40b and a top-up of Shs40b was raised to purchase a new jet for Museveni, which was recommended to be spending less in fuel consumption and far easy to repair.
In the absence of the presidential jet, President Museveni flew with Kenya Airways and Ethiopian Airways for the different international engagements.