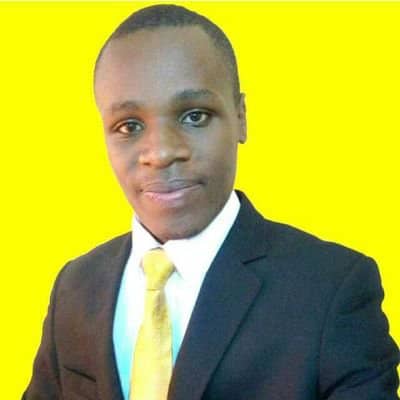 Sam Evidence Orikunda
It took many by surprise when when we got the news that Uganda was in process of procuring new planes and reviving Uganda Airlines.
Most Ugandans thought it was joke and usual unfulfilled promises that government usually makes.
This wasn't the case this time around as we saw what was promised being brought here and yesterday commissioned to start work officially.
However, it's very unfortunate that Ugandans in the opposition who feel they should oppose everything have started spreading all the negativity about our national airliner forgetting that it belongs to them.
If there was any training school for people to learn how to oppose, I would refer Uganda's opposition to that school. In order to get that training because they seem not to understand and to differentiate between politics and development of their own country.
They seem not to understand what to oppose and what to leave.
All the negativity yesterday, started when one of the journalists took picture of his handwritten boarding pass and posted it on social media, the people on social media and those in opposition took it up and used it as a criticising tool to our new born baby the Uganda Airlines, forgetting or not in the knowledge that it's normal to get a handwritten boarding pass.
They were ashamed and got their ignorance exposed in the eyes of the public.
I can actually say that most of them are not frequent plane passengers so it's difficult for them to understand what is normal and what is abnormal.
When our neighbours Rwanda procured planes and started a national airliner, it was all over social media with Ugandans in the opposition doing comparison and saying NRM has failed Uganda to the extent that Rwanda has a national airliner and for us we don't have it.
At that time we didn't have what to say because indeed we had no planes in the skies so they had a point to stand on.
When the cabinet sat to reorganise ourselves and have the project running again now the negativity has started, with people seeing and searching for the bad side instead of looking for the good side of the project and spreading it in order to do voluntary marketing for our national airliner for business to thrive.
Please allow me to distance myself from the group of Ugandans who are spreading the negativity about our national airliner and appreciate you our leaders for the national pride we've in place, I also pray that it becomes successful and remain standing while making profits however that will need collective efforts with citizens adding their effort either through marketing it or using it each time they want to travel.
I am also in the knowledge that our national airliner will boost our country's tourism.
It will be easier for tourists to travel directly from their countries to Uganda to visit our rich and endowed tourism sites, I think it was more expensive and unfair for the tourists to travel using other airline companies while coming to our country.
This also comes when we are getting ready to process our oil in Hoima.
It will be easier for the oil company officials to travel and also those who intend to engage in the oil business.
I think therefore that the Ugandan opposition has moved from opposing to hating ourselves and we do not blame that on the government or the leaders but blame it ourselves because as we do so, the young generation is watching and it will be sad if they take on such kind of dirty politics.
When our national team the Uganda Cranes are playing, everyone is in support of them including the opposition.
Those against them usually keep quiet because the support is overwhelming and I think if anybody can say anything against the national team in such moments he can be torn apart.
Why can't we transfer that kind of support and love to other national projects that we have as a country?
How different is the national airliner and the national football team?
I think the two are the same given the fact that they carry national symbols and perform one duty and that's National pride.
Actually the Uganda airlines goes further to even make profits for our country hence boosting the economy and Making us better as a country.
The opposition frequently cry about unemployment and the people who are employed in the Uganda Airlines are Ugandans, they need the airline to work in order to keep their jobs and keep earning, shall we be doing good to them if we spread the negativity about the company hence failing it?
If the company fails, won't they be unemployed again?
Sometimes we need to think outside the box and leave out our political differences to help ourselves and that's how most developed countries have done it but in Africa the opposition seems to be more of haters instead of being people with different political views.
I usually hear them blaming it on the government in power that its the government which takes them as enemies instead of seeing them as a partners in governance. Why would government take you as a partner when you're working hard to fail everything?
I think they would rather deal with you and put you to order each time they feel like you're going to cause trouble, by the way these days the opposition has gone as far as making partnerships with people in the foreign countries to destabilise their own countries.
How do you call that? Should such a person win any sympathy from their home countries I guess no.
Our national airliner has come at a time when we need it most.
It has come when we have projects to sell abroad and when most Ugandans are traveling abroad to do business.
We should therefore give it the support it needs to grow, every patriotic Ugandan should have the responsibility to make sure this project thrives and makes profits, we will do that by marketing it.
The writer is an aspirant Western Uganda Youth member of Parliament.