Today's Rogue column seeks to deal with a subject that has landed many in trouble: The Muhoozi project.
Gen David Sejusa, that fearless army fellow had to flee the country after broaching the subject in 2013 and recently Joseph Kabuleta, a journalist-turned-pastor, did a stint in a filthy cell after writing some unsavoury words about the project in his weekly rant.
So I know I am entering into a marked territory, but I am the Rogue and this is not a rant.
In my view, the key question is: Does Lt Gen Muhoozi Kainerugaba have presidential ambitions of his own or some people are trying to push to replace his father? Does he have the ability to lead Uganda?
Muhoozi was never a leader in the early childhood stages. He was neither a pencil collector not was he a school prefect, if my facts are right.
But that changed after school when he entered the army in 1998.
Over the last 21 years he has risen from a mere second lieutenant to a lieutenant general, setting a record in modern historical military times. No Ugandan army officer has risen faster than the
Yet being the First Son, this sporadic rise in rank has inevitably triggered speculation.
"Why else would someone rise so fast in the military only for them to end up just being special presidential advisors?" one person asked me that question the other day.
My reply: " I don't know the precise answer to that question."
But what I have heard from the corridors of power is that something is cooking and could be  seven years away from being ready.
Many analysts believe that 2021 is already a decided affair and the country already has a president-in-waiting. That president is…that one…the one everybody knows never loses an election especially where he sets the rules, decides the referee and determines the scoreline. So 2021 is done Kabisa.
Muhoozi Vs Bobi Wine
While Bobi Wine has expressed interest to stand for the presidency in 2021, political watchers believe that his best chance of upsetting the apple cart shall be 2026. Currently, the say, he is still immature, has no grassroots structures and his political mettle is untested.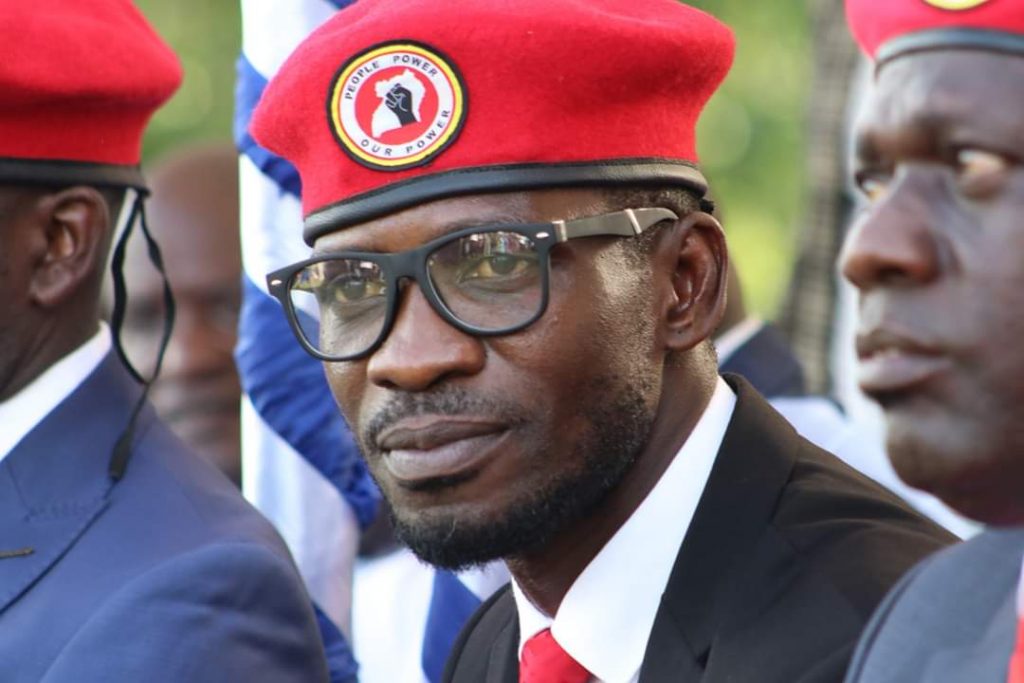 Whats more, Museveni makes 75 years on August 15 (Thursday, next week). By 2026, he will be 82 years old.
Some speculate that even when he may want to remain president, biology will have taken a toll on him.
Even toothless people still want to eat some meat, don't they? But they can't.
So 2026 remains an open affair, according to one of the analysts who spoke to The Rogue who believes Muhoozi could throw his hat into the ring.
Have I not started seeing T-shirts with the inscription: "MK is my role model."
Role model in what?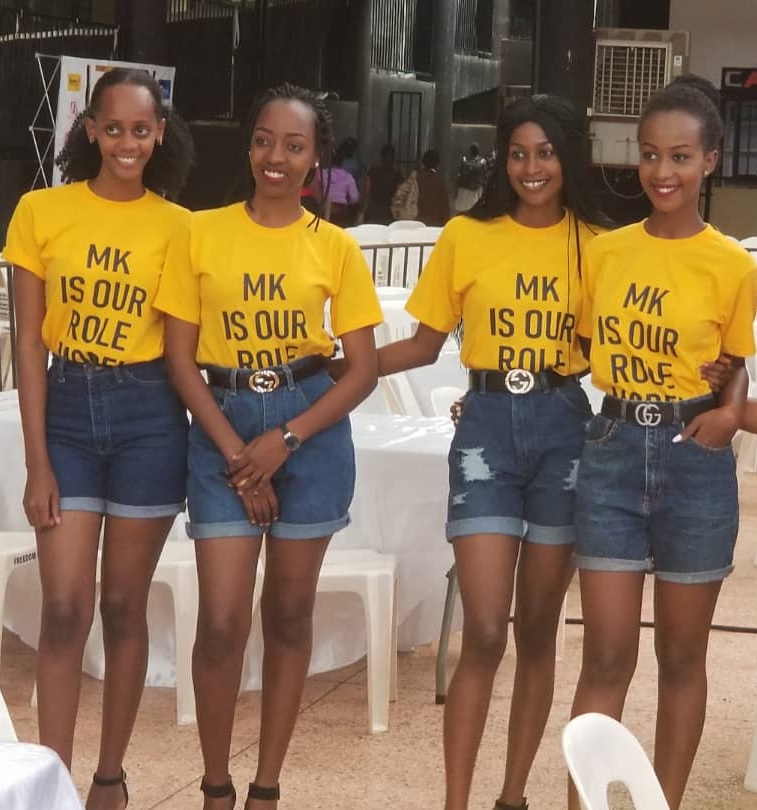 Should MK choose to stand, then the biggest stumbling block to his ambitions will be Bobi Wine.
This, on assumption, that the Kyadondo East MP will still be popular and politically focussed because seven years is a lifetime in politics and so many things can happen.
Fiscal policy or not, Bobi Wine seems to speak the language many youth understand.
Military clout or not, Muhoozi has the whole state machinery behind him.
Here are the advantages and disadvantages of a Muhoozi, Bobi Wine presidency
Advantages of a Muhoozi presidency
There will be continuity in leadership and minimal need for radical changes.
The father will rest peacefully in Rwakitura assured that there will be no revenge.
Disadvantages of Muhoozi presidency
Retaining the status quo could mean the same old problems that dogged his father's rule may persist.
He will most likely be remote controlled and not able to make independent decisions of his own.
Advantages of Bobi Wine presidency
Change, even for change's sake, can be refreshing.
The old guard will have to give way and with fresh blood, expect new ideas and innovations.
Disadvantages of Bobi Wine presidency
Old guard may not go quietly so expect turbulence in the first years.
Dealing with his former opposition colleagues and satisfying all of them will not be easy.
Verdict: If the two go head to head in 2026, there will certainly be one winner. That winner will be…………….(your guess is as good as mine).
As I conclude, it has come to my notice that The Rogue has offended so many people. That is because many only read the headline and then go into a rant.
They don't read till the end. If they did, they would then discover in bold letters that:
The Rogue is a satirical column that runs once a week on The Nile Post.
Contact the author on +256-788179369/+256-752195226