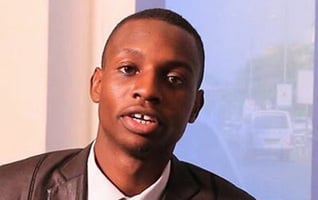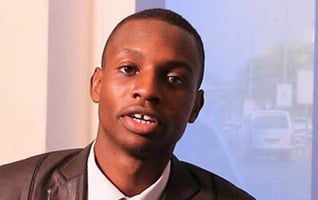 Aggrey Nyondwa
It's an open secret that public services in Uganda haven't really been the best for anyone to seek.
We have had to suffer at the hands of the government, its agencies, parastatals and their arrogant, slow and corrupt officials.
It is like how they say in the west, that you shouldn't ask for more food when still struggling to chew what you already have in the mouth.
We are still grappling with complaints from all over of how painful an experience it is for one to acquire or replace a National ID.
So the last thing we want to hear is another government ministry or agency taking over the issuance of other such important documents like a driving permit.
NIRA and efficiency cannot be mentioned in the same sentence and yet here we are, the government trying to convince us that they have what it takes to take over the issuance and printing of driving permits.
The move would be a recipe for disaster that will not only discourage motorist from acquiring the permits, but also tempt the sharp minds at Nasser road to join in and produce fake permits as it used to be 20 years ago.
Since 2003 when Face Technologies, a South African company got a concession through a BOT (Build Operate and Transfer) to design, print and issue driving permits, there have been great improvements.
When the South Africans had just got the contract, it would take up to three months to get a permit, then it came to seven days, today one can get a permit processed in just a day, and apparently there have been plans of having the permits delivered through mobile units up to our door steps. How efficient would that be?
Why suffocate this vision? When they had just started, they only operated in Kampala, today Face Technologies has over seven offices including in Kampala, Mbarara, Fort Portal, Jinja, Gulu, Mbale and Arua.
As much as they still need to spread, this coverage is at least strategic enough to serve all the regions.
If all these seven work efficiently, wouldn't it be better than having 20 NIRA or Immigration offices that don't actually exist or do anything?
As much as the agreement was a Build Operate and Transfer (BOT) deal, there is still need to have very compelling justifications to hand over the system to Ministry of Transport and Works.
Today it costs Shs.150,000 (plus a few other charges) to get a permit and Shs 130,000 to renew.
This indeed is slightly high especially given the fact that with all other charges, the cost might shoot up to around Shs 230,000.
Remember this is a private investor who is working within the given 17 or so years to have a return on investment before handing over back to government as per the agreement.
But let us also not forget that because he so much wants the return of investment, he has ensured quality in service delivery to satisfy his clients.
This is what sets private investors apart from government, they have something to lose. I would rather pay the Shs 230,000, have my permit processed in one day, without bribing anyone and without paying any middlemen.
You will realize that with the recent infiltration of bribery and middlemen into the National ID processing, it's only the driving permits processing that is free from these.
We all know it's the order of the day when it comes to passport processing.
Government will declare Shs 250,000 as the fees required for one to get a passport but you and I know that sometimes you end up paying twice this figure to get the document.
Why then shouldn't I be okay with paying the required Shs 400,000 by a private entity for the same document if it were to be through the right and most efficient processes, to stay with my clear conscience?
Cheap things are always expensive so let us think twice before we jump onto this government proposal to have the transfer simply because we will have a great bargain. In the end we will pay more with our time and consciences not spared.
The author is a social and political critic.