By Moses Al-Sayed Lubega 
At Livingstone College, Salisbury, North Carolina, four 'Ugandan boys' innocently pose behind a wall with a bold read: OUR MISSION. The revealing text is a small matter; the quartet is just happy to belong here.   
 The muted attention to the message nonetheless, there is, an imitation of the truth in 'OUR MISSION' eternally choreographed in their lives.  The four young golfers from Uganda, are here to complete an orchestra started by Titus Okwong in 2016. The rest have since joined the ensemble; Daniel Baguma, Colins Ajidra, Ronald Otile, Edrine Okong and Joel Basalaine who joins the institution next week to accomplish a MISSION hitherto unassailable; to refine Uganda's Diamonds; both in the game and a highbrow as consummate professionals.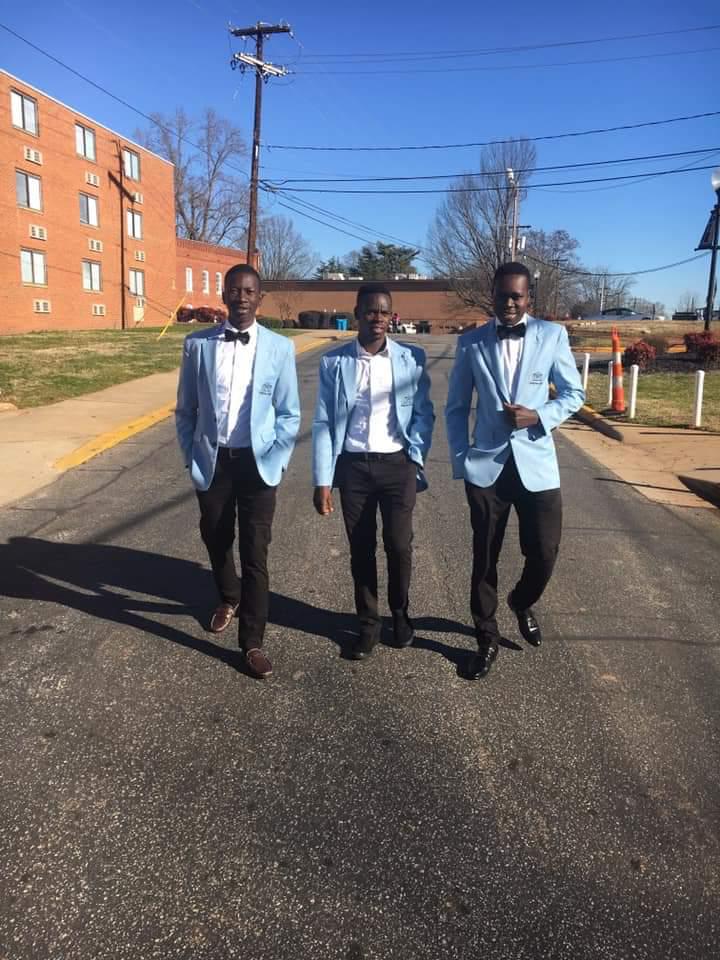 Indeed, in 2017, Titus Okwong came top of his class while a shift on exotic greens is also distinguishable says Mac Stephenson of MWSC Foundation who has followed him since his arrival in the US. 
The rest of his Ugandan colleagues have embraced leadership roles in their class ecosystems'.  
When he arrived here as a 21 year old , Titus Okwong had many but one dream above all; 'play golf and rule the world'. He has since annexed more; education and edification to survive on with and especially without a golf club. It is a FIVE STAR reward, odd to many amateur golfers in his home country.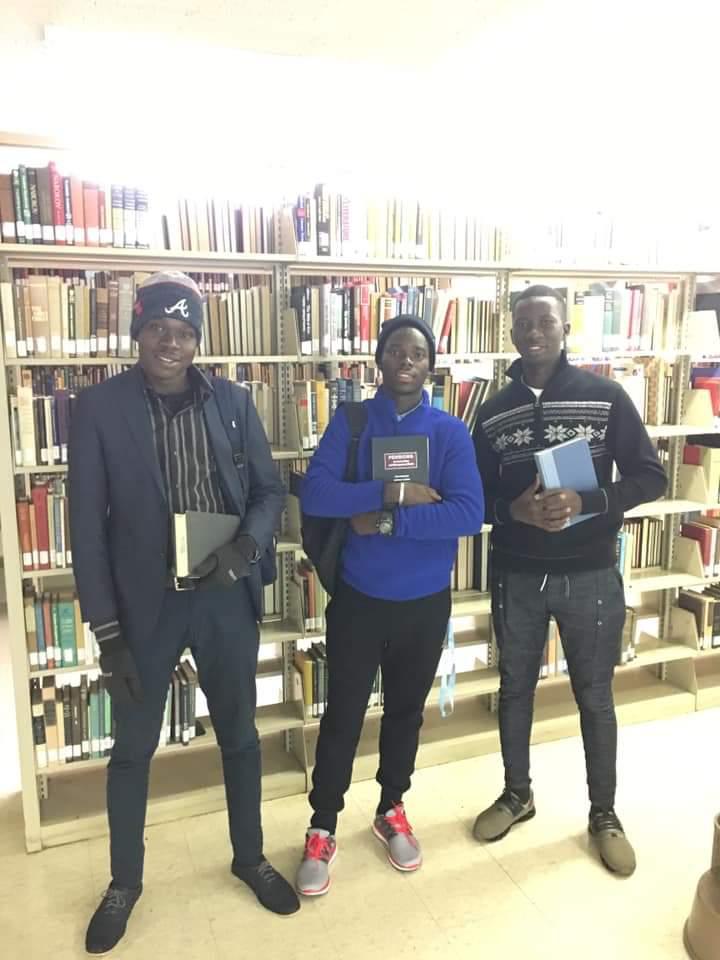 Next month's Uganda Amateur Open, will not just pay homage to home boys ploughing United States proceeds, it will also attract endless Club House inquisitive stares from fellows, who will be looking out for; marks of superiority or A Chink in the Armor from the US based golfers. Counterpart Edrine Okong just upgraded to PING Drivers and Caiman X2 Tour Irons. 
His short game has since taken an extra bounce since his Lugazi days, fortified with putting and chipping sessions from college coaches. His past naughty push of the ball on the greens was detected by Livingstone coaches, the 19 year old now strokes the ball with the elegance of a scratch player in the Collegiate Championships, 'the rest will soon fall in place' the devout Christian made a covenant with the future
Colins Ajidra, a 2nd year student in Business Major, has a renewed spring on the course having switched from the tired Muzino Irons  to Titliest Ap 2 Irons and the latest WS Putter. With a safe pair of kits, Ajidra says 'people will now watch and listen'   The 22 year old now averages 74 gross, the Red Scores are not far away. 
It has been an elephant footstep for 'the boys', a leap that will be actualized when the Tee Times are announced in September. 
Uganda's golf 'Fab six' in the United States ?!, who would have thought possible in the age old Ugandan golf choir. Lets brace for the new normal in Ugandas golf tapestry.