The need for more understanding of sports medicine and applying existing concepts is still desperately lacking in Uganda.
The Uganda Olympic Committee through the Medical commission addressed that need during the two-day Advanced Physiotherapy and Basic Sports Medicine workshop at Imperial Royale hotel in Kampala.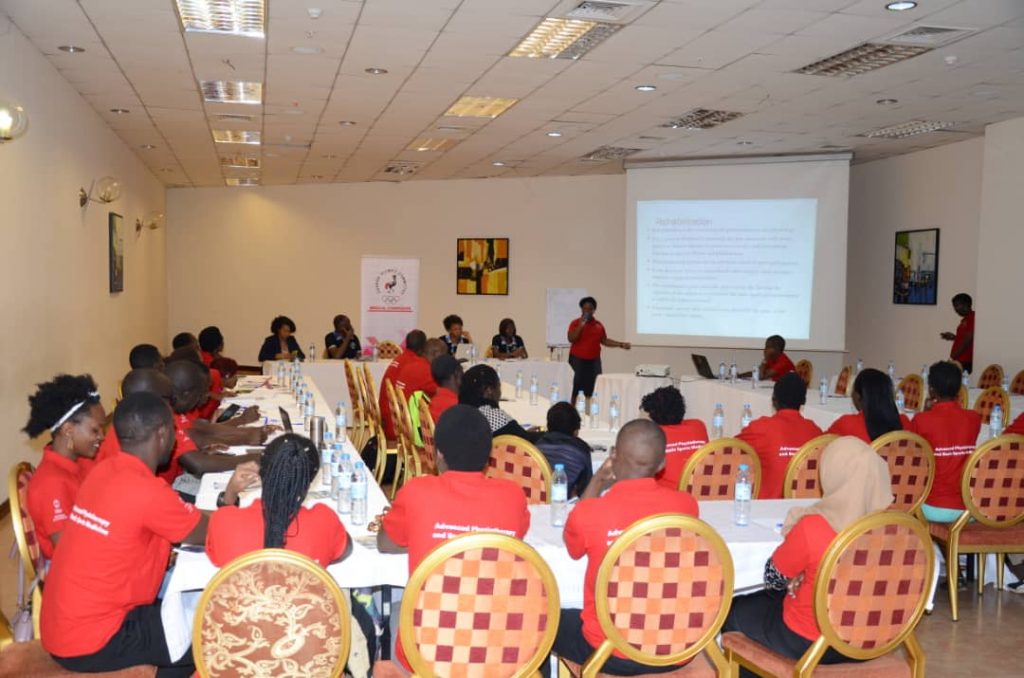 The event graced by the president of the Uganda Olympic Committee and IOC Member, William Blick and Assistant General Secretary of the National Council of Sport ,David Katende acknowledged that a lot more sensitisation and training has to be done.
"The UOC is investing in having more physiotherapists in the delegations that travel for the different engagements and also encouraging more training" said Blick, a view re-affirmed by Katende.
The workshop witnessed presentations about Physiotherapy in the modern day, First aid and role of physiotherapist in sport, pre competition medical evaluation, nutrition in sport, Anti-doping, K taping theory among others.
Dr Nana Nakiide, one of the facilitators emphasized the need to have a medical association that unites the medical practitioners in sports.
"We can help more federations and also take opportunities to study further in the field of sports medicine in the country if we unite,and through wokshops like this we can improve sports medicine," she said.
About 60 participants from different sports federations, private practice and academia attended the workshop.