The woman in the arena, she referred to herself! Imagine her in a clossium of about 60,000 people everyone sitting in that arena; thinking they ought to do and get what they want from this woman; isn't it a tough position that this woman holds while at the centre? Whose interests does she serve and those that she shouldn't? All the these people want her to take their pitch  but her decisions must stand to benefit all!
The arena is Gayaza High School- the first all-girls boarding secondary school in Uganda since 1905 where headmistress Victoria Sserunkuuma Kisalare has served for twenty ones years until she retires in August 2019.
A dynasty with a legacy of 112 years to which only women have taken reins as headteachers and hers has been the 6th reign.
It is her faith in God she says upon which she embraced everyday as a learning process, to be able to sustain her stay at this great institution, "I learned to listen. I learned to control my temper…listening to constructive criticism and I would do a lot of reading but everyday; there would be that old girl who would say, but Vicki…at Gayaza…this and the other…".
Administering at a school of that caliber; "there are critical stakeholders who get involved that include the old girls which is a power to be reckoned with, the parents, the foundation body, other people and the media", Kisalare stated.
It's always a testimony for the believers in the notion that, God never gives one a task that they cannot manage and for the case of Kisalare; her earlier service as a teacher for English at St Mary's College Kisubi in 1982-1985, at Kibuuli SS in 1985-1998 were steps preparing her for taking on the reins as an administrator.
She was appointed deputy headteacher at Gayaza High school in 1998-2006, acting headteacher in 2006- 2009 and a substantive headteacher from 2009-2019.
A story is only as interesting as the events that feed into it's history; a young Victoria Sserunkuuma had walked the grounds of Gayaza High school as an O'Level student in 1973 and returned as an administrator twenty five years later.
" … I was at Gayaza for O'level but then I went to Kibuuli for A'level ….taught at Kisubi …the then sitting headteacher of Kibuuli SS who's my father surrogate, my mentor…Hajji Abasi Kawaase Mukasa told me that Vicky; am stealing you from St. Mary's College Kisubi to bring you to Kibuuli SS….so that I train you as a headteacher for Gayaza High School …I was in charge of the girls hostel- about 490 girls…I really laughed at him then and I still tell him that story to-date…" Kisalare reminsnced.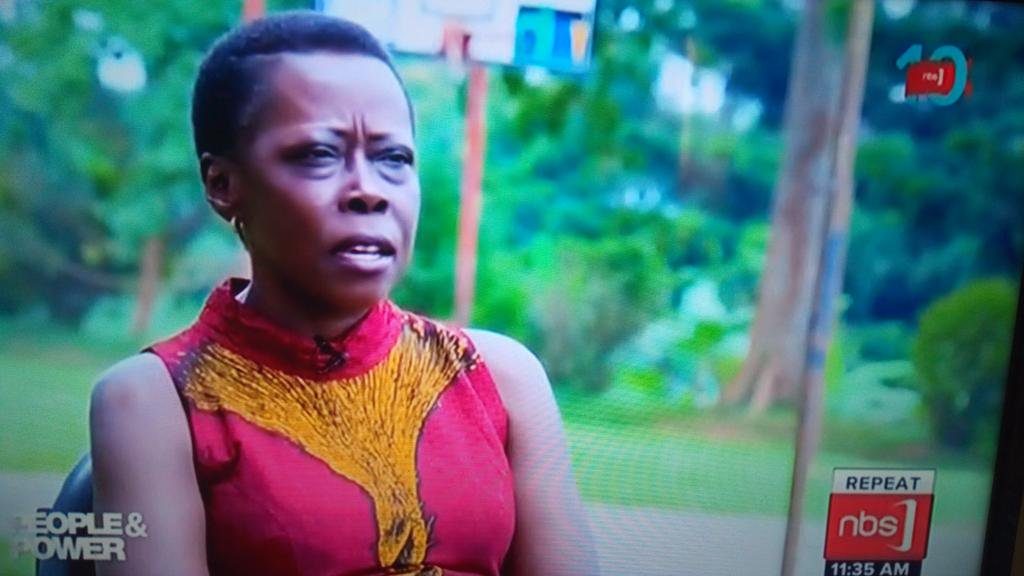 A mother, a patron to girls and a mentor herself, Kisalare's support system while growing up was banked on the friendly relationship that she had with her parents which enhances the development of a child and can be solid with today's children, " … I really empathise with today's child especially those that're not friends with their parents…who's building them up? Who's cementing that background to that structure? "That girl" …for me my upbringing correctly rooted me into standing up to whatever challenges I meet in today's life…".
Drawing inspiration and empowered by her mother; Kisalare also attributes her growth into the career and the strength she exuded from her children when her husband– Douglas Kisalare died in 1995; she stated, they were with her in the "laboratory" learning and discovering the world together.
35 years of a teaching career that was partly moulded by her experiences at Gayaza; Kisalare still connects the DNA of Gayaza  High School to her experiences when she was still a lass, "…when I came here I rubbed shoulders with children that came from all sorts of homes and Miss Cox was my first English teacher…I walked up to her and said, I want to speak English like those girls who came from Norman Gordino, Nakasero, Lake VIC Entebbe….and she's the one who inspired me to read and the rest is history".
Not shy of being honest about the value system projected of a nurtured woman out of Gayaza High School; Kisalare admits that the original DNA of the institution has been diluted by external factors, "… I would say the internet, the exposure, the so-called elite parent. The DNA is really being disturbed but we've our own value system…we need to rethink how do we market…". "Everyone expects you to perform academically as a tier one school which is a toll order and while you want to mantain the rythm-the ethos; where this girl must wake up in the morning and do house work, play long tennis, table tennis, swim….genaral cleaning is also important… farming; but we get different girls every year whose parents have a different thinking, whose parents think that it's not relevant…".
The 6th headmistress of the Gayaza dynasty admits that maintaining the rythm of the co-curricular activities and the academic performance is not only a challenge to Gayaza but for all the traditional schools versus the private schools. Nonetheless, with today's modern-day education, the all-time teaching administrator encourages all headteachers to get physically involved in the activities of a school and do away with the habit of delegating to their juniors.
"I teach while most of my fellow headteachers don't…I teach General paper   – S.5&6; I do duty with my fellow teachers…I participate in every activity…it is important for the headteacher to get rooted into the rythm of the school because I teach; the girls can easily interact with me in class to share what they think has not been going on well informally. I pick a lot of informal tidbits which are critical which otherwise I wouldn't I pick if I remained on my desk"Kisalare explained.
Medaled with the Golden Jubilee recognition by the President of Uganda– Yoweri Kaguta Museveni on International Women day in 2016 for her outstanding role in educating the girl-child, Kisalare was elated with surprise, " I was pleasantly surprised …there are millions of women in Uganda…I revere in that and thank God that someone somewhere realises that I have done something and I know that I have impacted a number of girls…".
Needless to say, she commends that what's more important to her is, "for this girl to tell me, do you what Mrs. Kisalare– do you know I am what I am because of this…that one girl in a million. By the way I get them once in a while…it's the utmost satisfaction".