By Paul Kayonga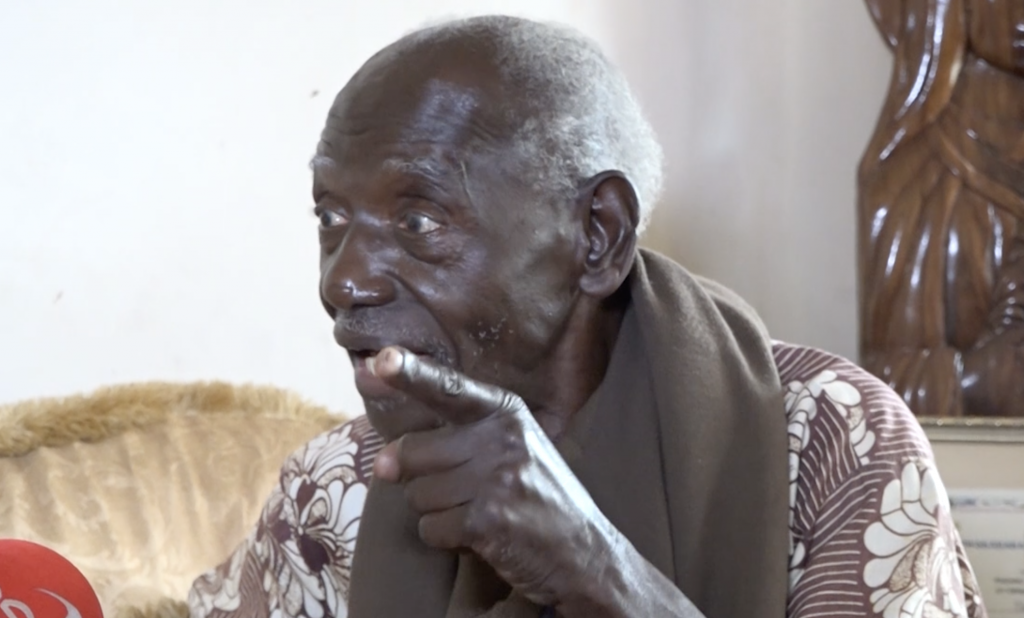 Former Federal Democratic Movement (FEDEMU) Secretary General Peter Polly Mukiibi who is currently a member of the Democratic Party Elder's Forum has described as insulting the heroes medal awarded to Bush War comrade Dr. Andrew Lutakome Kayiira.
The 83-year-old who was a member of the Uganda Freedom movement (UFM) high command says awarding Kayiira a medal before findings from the investigations into his March 6, 1987 grisly murder are disclosed mocks the spirit of gallant reward. "If you're being serious and authentic, then do it right", Mukiibi said in an interview with NBS TV.
Mukiibi, exudes a rare memory; an ageless recollection of politics and history of Uganda with his name appended among the revolutionary forces between 1981-1986 who changed the terrain of Uganda's politics. "What I say is what exactly what I do, when I realized that they had rigged us(DP) I just went straight to the Bush on 11th December, 1980 with my friend Lwanga 'Kabaka'" he recalls.
At his residence in Lusaze, Kampala, Mukiibi is still disturbed by the news of his bush war comrade Dr. Andrew Lutakomekayiira's heroes day prize. "Awarding Andrew a medal, for what? It's just a mockery," he says. 
Mukiibi who worked closely with Kayiira in Uganda freedom Movement-UPM and later Federal Democratic Movement believes Kayira's spirit would best be honoured with answers to his unresolved murder.
Mukiibi argues,  "Don't reward Andrew; my friend with a medal before you tell us who killed him and why he killed him." 
The former rebel says he watched the award ceremony with contempt likening it to a ploy to tarnish the image of high profile servants. "There is a comedy I saw, here was Kayiira being awarded; next door we were rewarding people who had violated the Bamagamereire commission; that they where brave to stop her from accessing the contested land. As if brave as Kayiira in the revolution! To that itself was an abuse," Mukiibi further charges.  
He further questions the role of government in ensuring the welfare of the Kayiira Family. He says,"You see, this country has not awarded Andrew, that is why his family is asunder". 
Just like other disgruntled revolutionaries, Mukiibi stings the failure of the state to champion the 1981-9186 revolutionary values of democracy and federal system of governance.  He says, " I personally went to the bush purposely to achieve that but I feel sorry that am going to die before any of those are achieved".
Andrew Lutaakome Kayiira was the founding chairman of the UFM. He was murdered on 9th March, 1987 shortly after he was acquitted of treason. 33 years later he was rewarded for his revolutionary contribution.