His Eminence the Mufti of Uganda Shk. Shaban Ramadhan Mubaje today led tens of thousands of Muslims in the national Eid-El-Fitri prayers at the UMSC Headquarters, Old Kampala.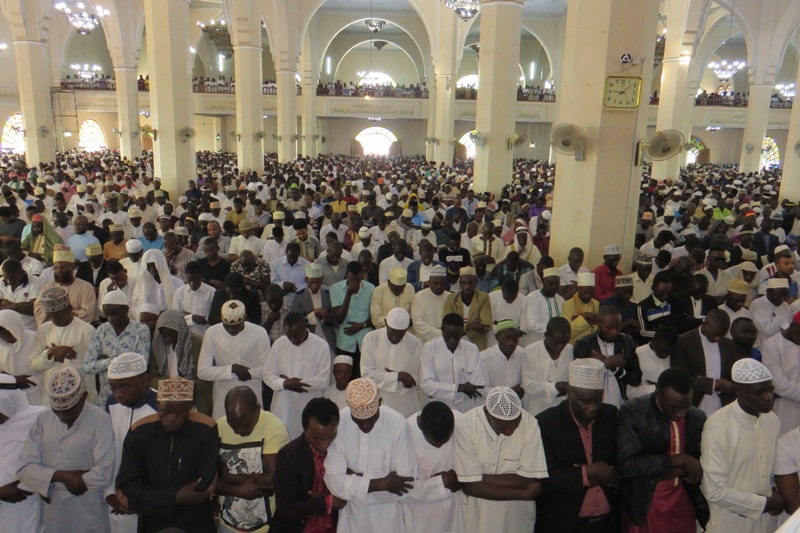 In his Eid message to the nation, the Mufti congratulated Muslims in Uganda and beyond upon successfully completing the Holy Month of Ramadhan and prayed to Allah to reward those who fasted with joys and favours on the day of Judgement.
He used the occasion to pray for continued peace, stability, unity and understanding of one another in Uganda, East Africa, Africa, the Middle East and the world at large.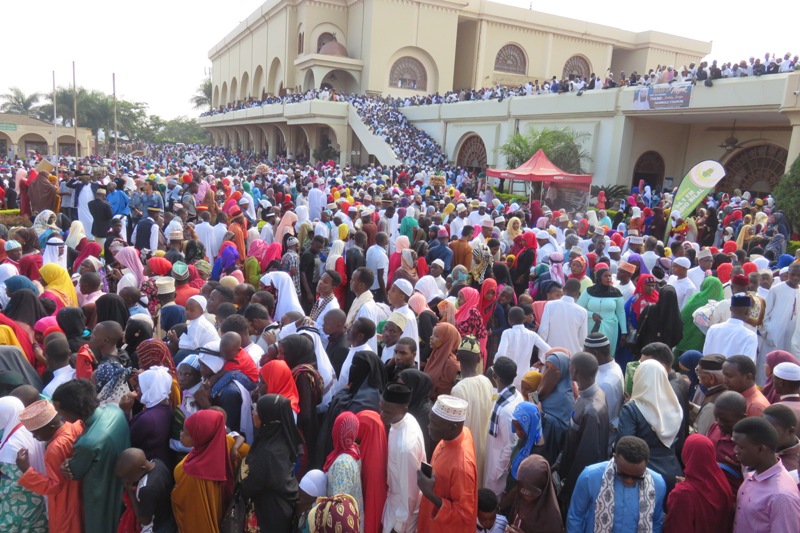 "Let us have total devotion to peaceful co-existence. Let us learn to dialogue as a means of expressing dissatisfaction of any kind" the Mufti said.
The Mufti particularly called upon Muslims in Uganda to actively take part in building a peaceful and united Ugandan society noting that; "our strength and dignity should be achieved and preserved through unity and peaceful co-existence".
He expressed concern over the ongoing armed robberies and murders. He condemned such acts in the strongest terms noting that they are inhumane and not called for.
In his message, the Mufti also called upon parents to educate children at all costs so that they can fit in the society.
He urged Muslim students to enrol at the Islamic Call University College which is currently offering a variety of practical courses.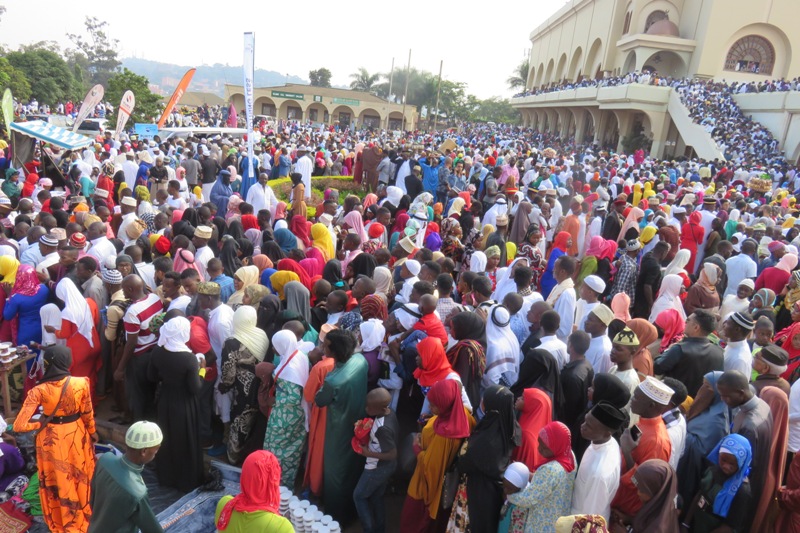 The Mufti prayed for the President Yoweri Kaguta Museveni, his family, the government and the entire Ugandan Community.
He appealed to Muslims from all over Uganda to turn up in large numbers at Namboole Stadium on June 23rd for Mufti Menk's international lecture.
The UMSC Chairman, Dr. Abdulkadir Balonde and the UMSC Secretary General Hon. Ramadhan Mugalu also addressed the congregation.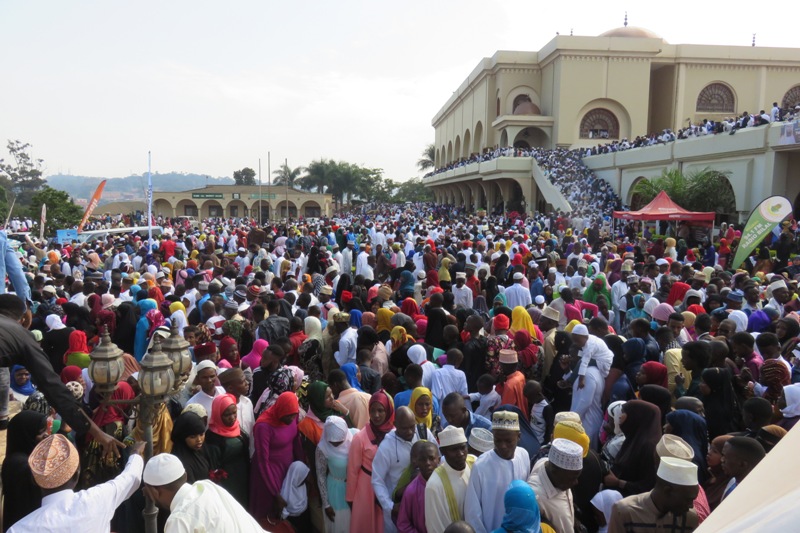 Dr. Balonde called upon Muslims in Uganda to remain united while the Hon. Ramadhan Mugalu urged Muslim youths to live a healthy life by keeping away from irresponsible and risky behaviours that makes them vulnerable to HIV/AIDS and other diseases.
The Eid-El-Fitri prayer sermon (Khutubah) was delivered by the Deputy Mufti of Uganda Shk. Abdallah Ibrahim Semambo.