Members of accountability committees of parliament have demanded for tight restrictions on supplementary budgets by government departments.
The legislators expressed discontent in the frequency of supplementary budgets which they say have become a norm.
The MPs grilled ministry of finance officials over the matter which they say has tainted parliament's image.
This was during an awareness workshop on public financial management organised by ministry of finance in Mbale.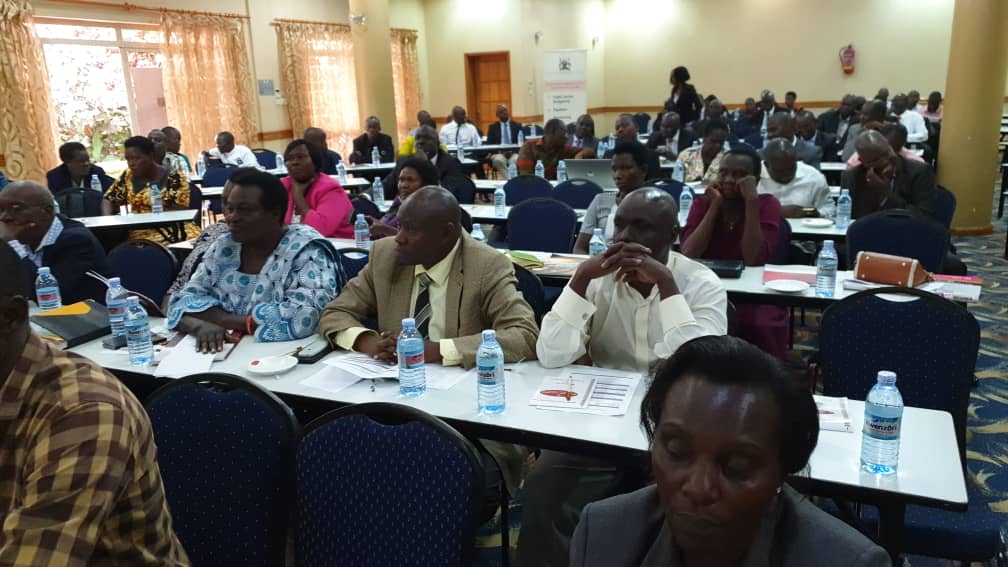 The workshop organized by ministry of finance in Mbale was meant to update members of oversight committees of parliament on the developments in public financial management.
The meeting was flagged off by Finance, planning and economic development minister Matia Kasaija. Kasaija expressed concern over the high levels of corruption and diversion of public funds adding that it denies citizens from getting services. He urged the MPs to make possible recommendations towards enhancing public finance management.
First among their concerns was the issue of frequent supplementary budgets which have become a norm.
"We look ugly, and it's a big shame. And every financial year the figure keeps on doubling. When some one comes to examine us right from ministry of finance to parliament, we are like a gangster group which is just there to fleese the public," noted Ayivu county MP Bernard Atiku.
"And in this meeting we must come up with a resolution that must state that when we have supplementaries they must be within the limits" added Atiku, blaming the ministry for trashing earlier restrictions by parliament.
"Can you tell us what benefits we have so far got since we repealed the public finance and accountability act?"
The furious legislators questioned the competence of ministry officials whom they blamed for failing to do their job and resorting to supplementary budgets which is ideally meant for unforeseen activities.
They also expressed suspicion about possible influence of an external invisible hand and sinister motives by technical staff.
"This is not pure math where you start with a total and then work towards the answer, these are activities. If you are budgeting, start with activities and programs, cost them and justify them, then come up with the figures. You don't start with the figure from your 7th floor then you tell people to work," said Kachumbala county MP Patrick Opolot Esiagi
MP Bunyole West James Waluswaka noted that the packaging and timing of the supplementary budgets is strategically done in a way that puts parliament between a rock and a hard place. He gave an example of the supplementary budget meant for train LC1s which could wait but parliament passed it due to fear of being blamed by the electorate.
Ntenjeru North MP Amos Lugobi noted that parliament will reject supplementary budgets that do not meet the set guidelines.
Lugolobi further noted that parliament is distracted by examining supplementary budgets from pressing house matters.
The MPs accused finance ministry technocrats of playing cat and mouse with the house during appropriation, budgeting and accountability.
Back to back
Amos Lugolobi, MP Ntenjeru North accused, "The budgeting tools that they introduced are simply a ploy to deceive people, you look at a figure of 500billion shillings in the budget that is not supported by any literature."
Patrick Opolot Isiagi MP Kachumbala County "You talk about programme based budgeting, it's not there so it's not even worth to talk about it"
"The outputs in the budget are so confusing, misplaced and they are totally wrong" said Ntenjeru North MP Amos Lugolobi, adding that his committee had rejected performance indicators from some ministries for lack of performance indicators. "So the framework of indicators needs to be worked on" added Lugolobi.
The Accountant General, Lawrence Semakula and his team had a tough time explaining to the legislators who seemed to be conversant with financial issues.
The Commissioner Public Administration Ismael Magona acknowledged the gaps problem, attributing it to gaps in prioritization and failure to stick to priorities.
Magona recommended enhancement of planning and budgeting capacities in the ministry.
Other issues include faure to reflect unspent balances in the final account.
MPs want ministry of finance to tighten the noose on supplementary budgets.