By displaying  qualities like humility and honest, politicians have been urged to emulate the life of former Prime Minister, Prof. Apolo Robin Nsibambi if they are to remain relevant in life.
The country's longest serving Prime Minister, who served between 1999 and 2011 died at his home in Bulange Zone, Rubaga Division in Kampala last week due to a blood clot in his lungs.
Speaking during his memorial service at Namirembe Cathedral on Tuesday, the retired Bishop of Namirembe diocese, Samuel Balagadde Ssekadde said, despite being highly educated, Nsibambi exhibited a life of a down to earth and honest man that no one could imagine.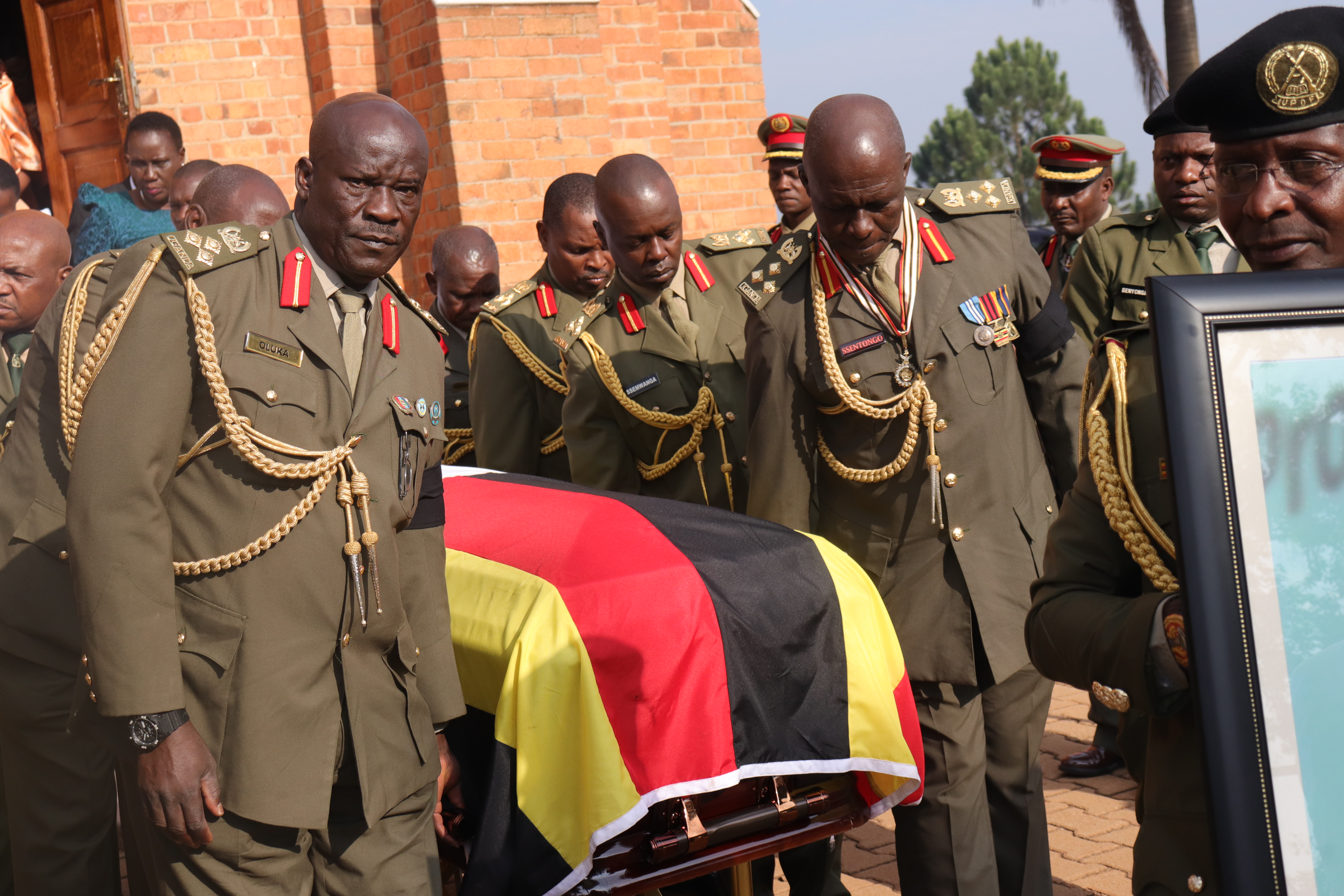 "Sometimes when we get educated and also get posts in government, we change so much but this was not the situation with Nsibambi.  Many educated men and women forego humility,"Ssekkadde, who spoke on behalf of fellow Bishops in the Anglican Church said.
"He was down to earth and soft spoken to everyone. We ask God for more professors like him."
Senior Presidential adviser on media, John Nagenda described his departed cousin as an effective politician and unifying Prime Minister that Uganda will greatly miss.
He described Nsibambi as one who loved people around him and everyone at large and that he showed it to everyone.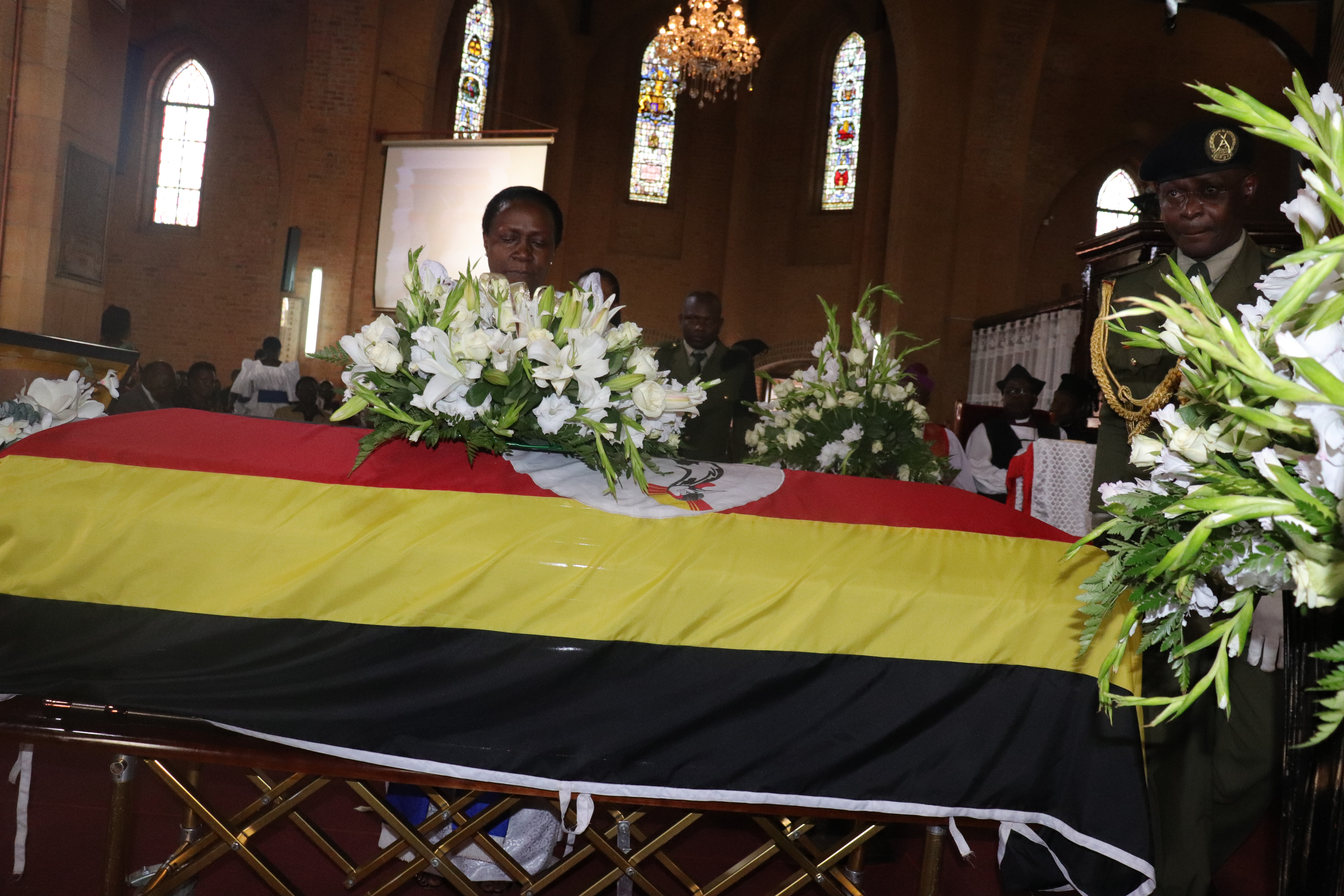 "It matters when article after article in the media, people on streets and everywhere are singing your praises not because you are dead but because it is true,"Nagenda said.
"We wish you the best of eternal peace and don't worry we will find you."
Former Makerere University Chancellor, Prof. Mondo Kagonyera described the deceased as one whose "intellectual honesty" could have caused problems especially from the then Idi Amin government.
"We held Makerere so dearly at our hearts and he distinguished himself as warden in Nkrumah. His brutal frankness to extent that whenever we had senate meetings he spoke his heart and I tried to ask him to back down because I feared for his life," Prof. Kagonyera told the congregation.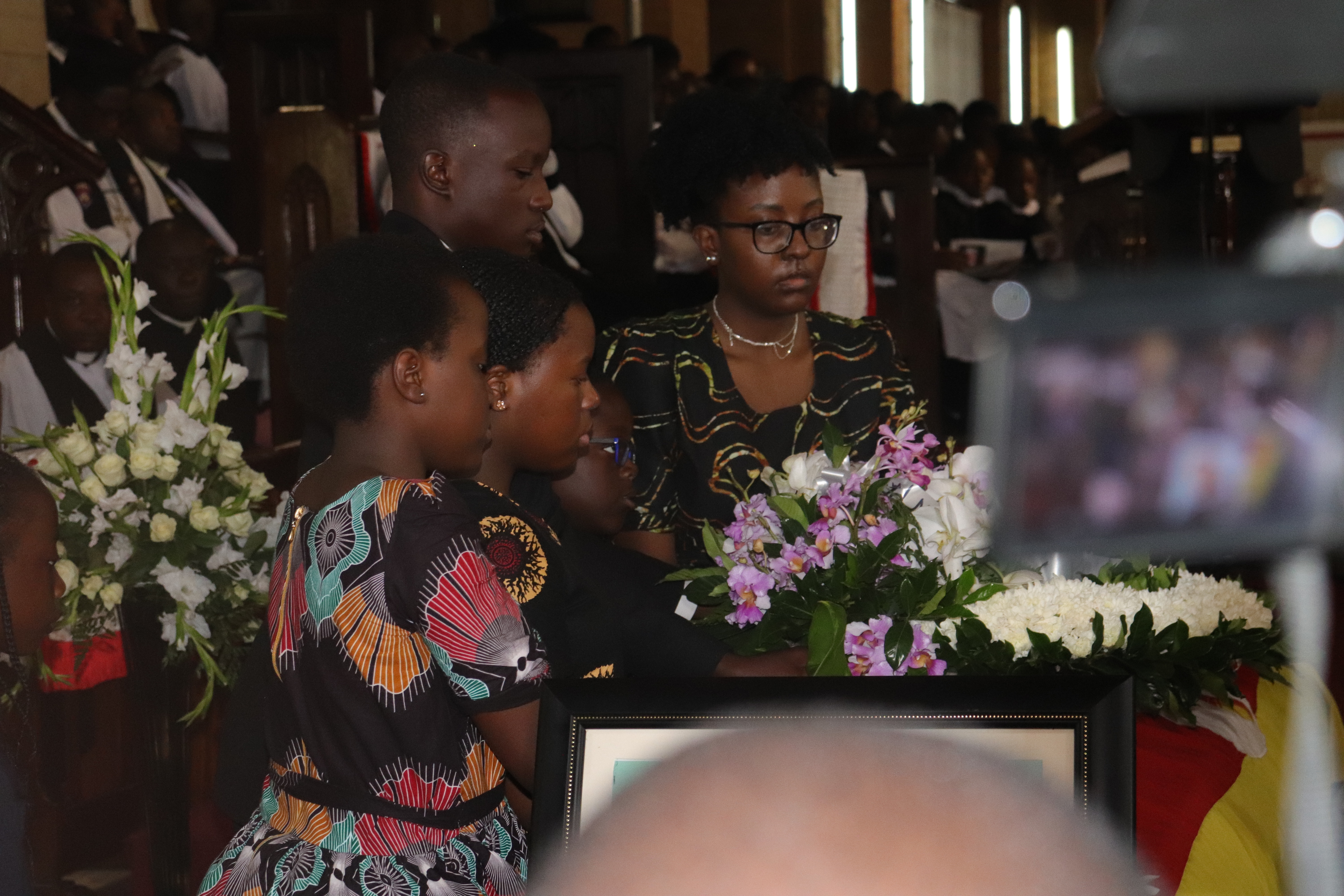 In his message read by the Vice President, President Museveni described Nsibambi as a great servant in his government that he served for many years until he retired in 2011.
"We have lost a patriot who had his country at heart. He was a fiercely principled man whose actions matched his words,"Museveni said.
Incorruptible
Speaking about the late, Museveni said Nsibambi was an incorruptible figure, whose name will go down in the history of Uganda.
Prof. Mondo Kagonyera described Nsibambi as one who distinguished himself as a servant of the people of Uganda and that he kept to his word.
"His intolerance for corruption was out of this world. He always reminded me to stay away from people I thought were corrupt,"
It was said that due to his intolerance for corruption, Nsibambi ensured no single penny at the Office of the Prime Minister was diverted to do other tasks than designated to do.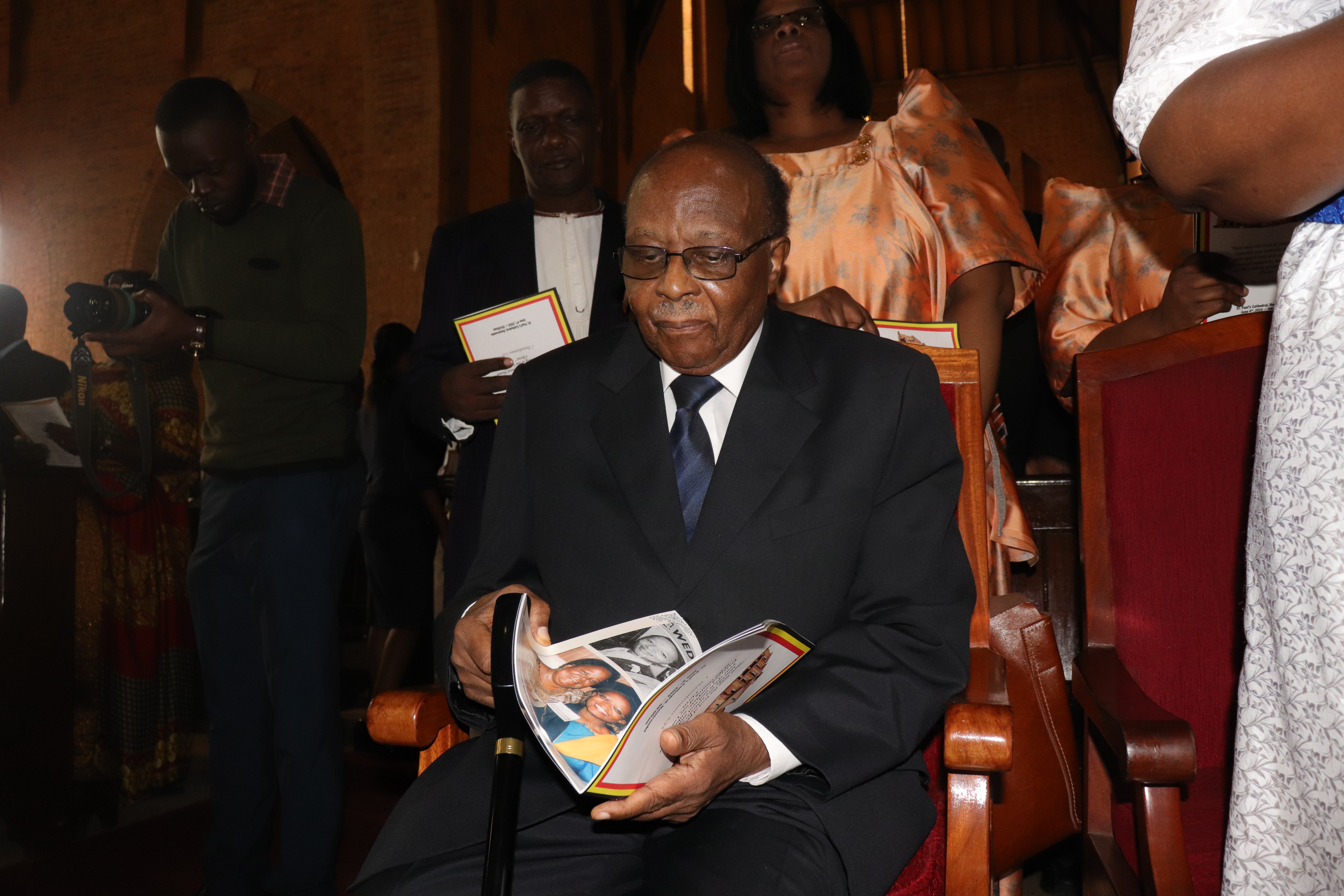 "He at one time acted as accounting officer for the OPM to make sure no money is stolen. He made sure money was spent where it was supposed to be spent."
The late Prof Nsibambi was also described as one man who believed that one million shillings earned genuinely is better than one billion got through squandering.
Time cautious
Like the old saying goes that the height of a tree can be well measured when fallen, this was true with the fallen professor.
All speakers at Namirembe cathedral confirmed what was known to many that the longest serving Prime Minister was principled in regards time keeping.
"He taught us time management that he always told us to be ready for school by 7:07am. If by that time he got out of his bedroom and you were not ready, he could leave you," Rhoda Nsibambi, one of the deceased's daughter said.
"It became a lesson for us to keep time in whatever we do."
Monarchist
Many other speakers including President Museveni described the late as a great monarchist that many ought to emulate.
"Though he was a monarchist he never hesitated to be frank with the Buganda government.  He could advise them whenever he felt like doing so," Prof. Mondo Kagonyera said.
The Buganda Lukiiko speaker, Patrick Luwaga Mugumbule said Nsibambi was a great pillar to the kingdom and was instrumental in its restoration.
He was a great pillar to the kingdom .he loved his king and was instrumental for restoration of the kingdom.
Prof. Nsibambi served as one of the representatives for the Mengo establishment in the 1994 Constituent Assembly and was one of those fronting the return of the federal system of governance.
He also served as a Constitutional Affairs minister for the Buganda government.
Biography
Born Apolo Robin Nsibambi on October 15 1940, he attained his education at Ndejje Primary School, King's College Buddo, Makerere University, the University of Chicago, the University of Nairobi and the University of London.
He also taught at Makerere University and in 1987, Nsibambi served as the Dean, Faculty of Social Sciences at Makerere University from 1978 until 1983 and from 1985 until 1987 when he was appointed the head of the Department of Political Science at the University, a position he held until 1990.
He became the Director, Makerere Institute of Social Research (MISR) in 1994, serving in that capacity until 1996.
Between 1996 and 1998, he served as Minister of Public Service. In 1998 he was appointed Minister of Education and Sports, serving in that capacity until 1999 when he was appointed Prime Minister.
He is survived by a widow, Esther Lilian Nakiboneka Nsibambi and five children.
Prof. Apolo Robin Nsibambi will be laid to rest later today (Tuesday) in Buloba, Wakiso district, along the Kampala- Mityana road.
He will be accorded a state burial and to conform to this, the longest serving Prime Minister for Uganda will be honored with a 15 gun salute